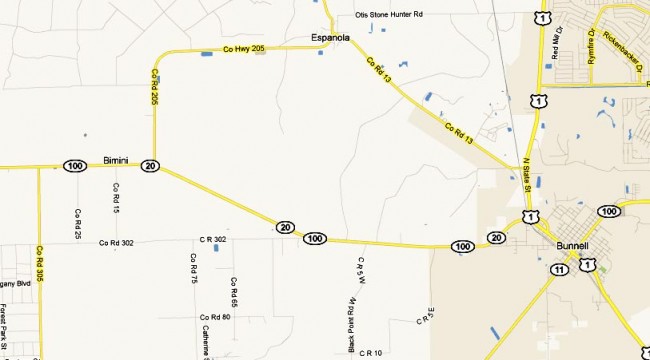 Archie Edwards, 59, a resident of Sugarbush Street in Bunnell, was killed in a late-night wreck on State Road 100 just west of Bunnell Thursday, the Florida Highway Patrol reports.
The wreck was alcohol-related, the highway patrol said.
Edwards was driving a 2001 GMC Pick-up truck with no lights on, and speeding at about 80 miles per hour in a 60 mph zone. He was traveling west in the Bimini area across the SR100 bridge. He crossed the center line and veered toward the shoulder, then overcorrected to his right, back onto the highway. The pick-up rotated clockwise and veered onto the opposite shoulder of the road, where the front of the truck hit a ditch and rolled end over end several times before hitting two trees and coming to a rest on its right side, facing southeast in the ditch.
A wrecker was still cleaning up the scene Friday afternoon, after the pick-up truck itself had been removed.
No other vehicle was involved.