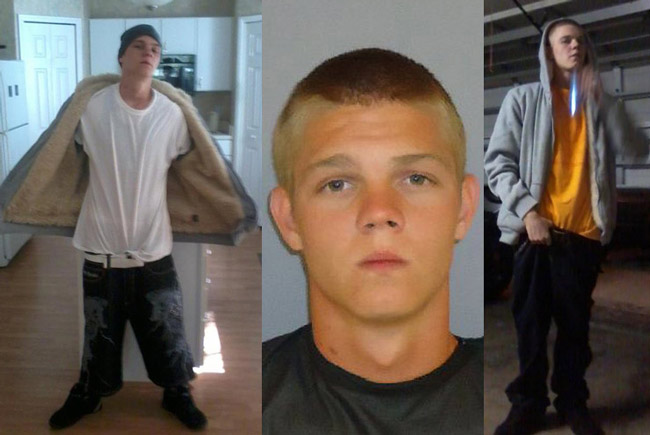 For the second time in less than 24 hours, Matanzas Woods Parkway in north Palm Coast was the scene of a violent crash involving a motorcycle.
At 2:30 this morning (April 7), Anthony Rogers, a 19-year-old Palm Coast resident of Philox Lane in Palm Coast, was killed as he was riding his 1995 Suzuki west on Matanzas Woods. Riding with him was 17-year-old Lauren Kashtan, also of Palm Coast. She suffered serious injuries and was taken to Florida Hospital Flagler.
According to the Florida Highway Patrol, Rogers failed to negotiate a curve as he rode on Matanzas Woods, and collided with a palm tree.
Just 14 hours earlier, Robert O'Conner, who was riding his Harley north on U.S.1, collided with an older driver, Richard Henderson Deeves, 88, as Deeves drove out of Matanzas Woods Parkway and cut off O'Conner's right of way. O'Conner was taken to Halifax hospital in critical condition, where he remains. Both are from Palm Coast.
Rogers had not been having an easy time of it, repeatedly falling in and out of trouble with the law over the past two years, and as recently as two weeks ago, when he was jailed over a marijuana possession charge and violating his probation. He'd been in jail over half a dozen times since 2010, repeatedly on charges of aggravated battery, armed burglary, assaulting law enforcement officers and other more minor offenses.
"Man i try so hard but shit never works out for me..some times i just wanna give up..but i keep my head up..i tell myself all the time i can do it but what am i doing," he wrote on his Facebook page on March 16. The few pictures on his page show him fond of drinking, of which he wrote often. But he was also in need of company: "need some one to talkto:((," he wrote on March 21.
Two days latter, he announced that he'd gotten a job, only to be locked up two days later. His next to last posting (his last was about the song "Drank In My Cup" by Kirko Bangs) read: "just got off work..long day got work tomorrow..about to go chill."
"Anthony wanted to turn his life around, a few weeks ago he was telling me he was going to find a job and get his G.E.D. and try to go to college," Justin Thomas, a friend, wrote. "You always had my back. You were a good friend. R.I.P. Anthony Rogers your in a better place now."
Just two hours before Rogers was killed, someone had posted: "Miss yaa!!" Late Saturday afternoon, Kashtan posted on Rogers's wall: "I love you guys and I love you baby boy, RIP." The words were followed by the symbol for a broken heart.