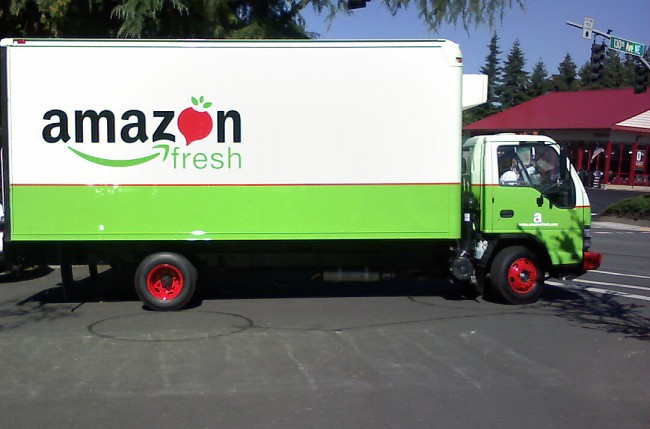 A month after an announcement that plans had been scrapped for Internet retailing giant Amazon to build at least one warehouse in Florida, Gov. Rick Scott's office Thursday said a deal is again in the works.
A news release from the governor's office said the Seattle-based Amazon proposes to create more than 3,000 full-time jobs and pump more than $300 million in investment into Florida by the end of 2016.
"Amazon will continue to work with Enterprise Florida on its ongoing projects which will include a return on any taxpayer investment, and we look forward to the company's announcements as it chooses locations and creates jobs in Florida," Scott said in the release.
Also, the release said Amazon would begin collecting Florida sales tax "at such time as it is required under current Florida law" — an issue that has long been controversial with Amazon and other Internet-based retailers.
A spokeswoman for the governor declined to elaborate on what had changed to help lead to a potential deal with Amazon. Also, Amazon officials were not immediately available for comment.
"We thank Governor Scott for his commitment to creating jobs in Florida," Paul Misener, Amazon vice president of global public policy, said in the release from the governor's office. "We propose to create more than 3,000 new jobs and over $300 million in investment in Florida, while we work toward enactment of the federal Marketplace Fairness Act, which will protect states' rights to make their own revenue policy choices."
The governor's office said in May that a potential deal had been scuttled, as the two sides were unable to reach an agreement on when Amazon would have to start collecting state sales taxes. The Marketplace Fairness Act is a proposed federal law dealing with taxes on Internet retailers.
Currently, Amazon doesn't collect Florida sales taxes from state residents who make purchases through the site, but it would likely have to do so if it were to have a physical presence in the state, such as a warehouse.
When the deal was deemed scuttled, Scott spokeswoman Melissa Sellers implied that if the Internet company were to locate in Florida and begin collecting taxes, that would amount to a tax increase on Florida residents who use the popular shopping portal.
In January 2012, officials in the governor's office said in published reports that they were "aware" of a desire by Amazon to put warehouses in the state, creating as many as 3,000 jobs, in exchange for a two-year exemption from collecting state sales taxes.
The current proposal is still a work in progress, including potential incentives and selection of possible distribution-warehouse locations.
Nancy Blum-Heintz, a spokeswoman for Enterprise Florida, said in an email that additional information regarding the deal remains confidential.
"We look forward to providing additional details as they become public," Blum-Heintz wrote.
The release from the governor's office noted the availability of economic development incentives will factor into Amazon's location decisions.
House Speaker Will Weatherford, R-Wesley Chapel, issued as statement that said he looks forward making "sure this proposal becomes a reality." Senate President Don Gaetz, R-Niceville, in a statement called the proposal "good news," while he waits to study the details as they "become available over the next few weeks."
–Jim Turner, News Service of Florida