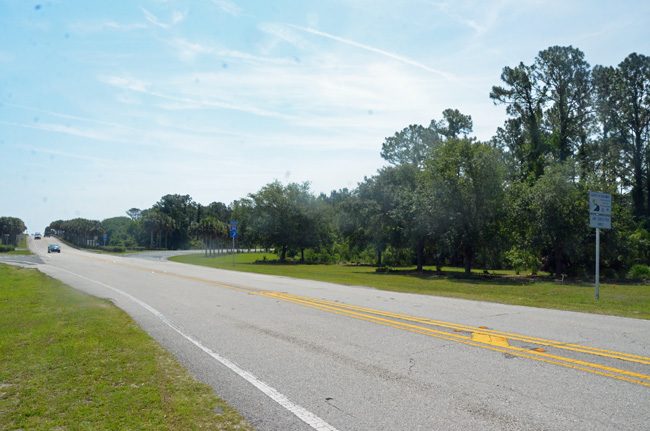 There's no cross, no marker, nothing to denote the memory of a young life lost two years ago at the intersection of I-95 and Old Dixie Highway two years ago. Only a couple of orange-flagged utility markers jutted out of the grass shoulder there this morning. But there, Brittany Pitt, 26, died shortly after midnight on May 14, 2016.
On Wednesday, four days short of his 30th birthday, and almost two years to the day when he caused his girlfriend's death, Allen David Adams pleaded out in the drunk-driving crash that took Pitt's life.
Pitt was a passenger on Adams's motorcycle that night in 2016 as they were returning from Jacksonville, where they'd been celebrating Adams's 28th birthday. Adams made a panicked, confused maneuver as he got off I-95 at Old Dixie, catapulting Pitt off the motorcycle. On the pavement, she was struck by a passing pick-up truck, dragged a distance and killed.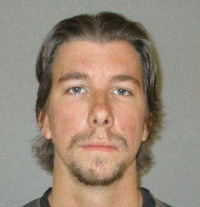 Adams, of Spring Hill, had faced three charges–DUI manslaughter with a death, a second-degree felony exposing him to up to 15 years in prison, drunk driving with damage to person or property, a first degree misdemeanor with up to a year in jail, and drunk driving, a second-degree misdemeanor. With attorney Kenneth Barlow, he fought the charges for almost two years, and on May 9, pleaded no contest before Circuit Judge Dennis Craig at the courthouse in Bunnell.
The misdemeanor charges were dropped. His five-year prison sentence carries a minimum mandatory term of four years, making him eligible to leave prison in May 2022, assuming good behavior. He will then have to serve 10 years' probation. His driver's license is revoked for life. Aside from fines and fees totaling $736, he may still have to pay restitution.
The Florida Highway Patrol, which investigated the traffic homicide, arrested Adams at the end of March 2017 when it had concluded that Adams had failed to yield the right of way to Kenneth Tonak III, the driver at the wheel of the pick-up truck who was heading west on Old Dixie. When Adams realized his mistake, his sudden acceleration caused Pitt to fall.
When it was taken, some time after the crash, Adams's blood-alcohol level tested 0.089, just over the legal limit of 0.08. Adams and Pitt had been staying at Tomoka State Park that night.
Pitt, a motorcycle enthusiast herself, had been with Adams two years, and she had a young son.
The case was prosecuted by Assistant State Attorney Jason Lewis.