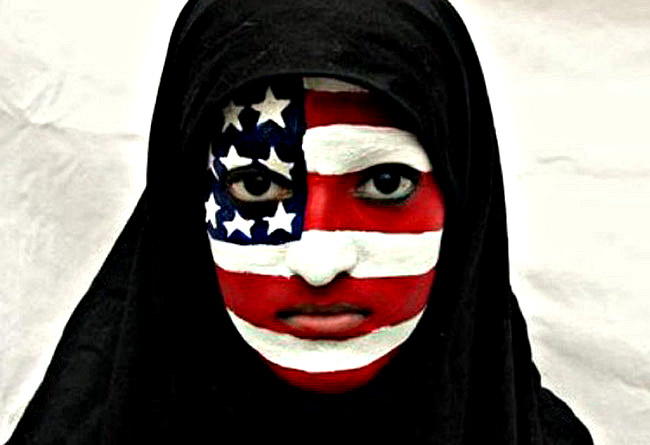 A very few Floridians have a disproportionate way of making the Sunshine State seem like ground zero to a latter-day Inquisition. If it isn't Terry Jones threatening to burn the Koran at his Gainesville madrassa or members of the Jacksonville City Council freaking out over a Muslim serving on the city's human rights commission, it's an obscure, porn-obsessed organization called the Florida Family Association going goon on ordinary Muslims—and getting a Fortune 500 company to endorse the bigotry.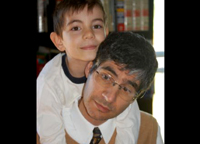 So I'm watching clips from this television show. Or what passes for television in the age of trivia recast as reality. In one clip, parents and their grown children are having dinner and discussing one of the daughters' hopes of moving to Washington, D.C., to further her career. In another, a cop declares himself American, "no ifs or buts about it." Yet another features successive sequences of people dancing, hugging and texting as a voice-over says: "Our community is complicated, and even within our own families, we don't always agree."
There's nothing remarkable about any of this. In fact it's quite dull. We're watching Americans do what Americans do anywhere, except for one detail. The characters, some of whom wear head scarves, are from Dearborn, Mich. Dearborn has the nation's largest concentration of Arabs after Los Angeles. The TV show is "All-American Muslim." (A third to half of Dearborn's Arab population is Christian, but we'll let that little irony slip.) The show premiered a few weeks ago on the TLC channel, home of Jon & Kate plus Sarah Palin's Alaska fantasies.
None of this is remarkable, either. Nine-Eleven unleashed a cottage industry of showbiz acts that would have hardly made it to air but for the sole burlesquy premise that they feature Arabs or Muslims "humanized" as comedic everyday Schmoes ("Arabs Gone Wild," "Little Mosque on the Prairie," the "Allah Made Me Funny Comedy Tour"). It's the 21st century version of vaudevillian Wild West shows. The premise may be just as condescending ("Look, normal Muslims just like us!") but at least the stars of the shows get to define themselves, an improvement over the 19th century's mascotry of Native Americans in irreality shows like Buffalo Bill's.
The show's tired reality formula aside, "All-American Muslim" is in essence a celebration of integration, of the power of American ideals to conquer most differences without erasing them. Diversity and individualism thrive—as they would not in the old country. It's one more chapter in the often inspiring story of immigration in this country.
What the Florida Family Association found objectionable about "All-American Muslim" is—get this—the normalcy of the Muslims in the show. They're too ordinary. Too mundane. Too much like "Modern Family," but with head scarves, accents and pita instead of Wonder. "Clearly," the association claims (borrowing the words of Pamela Geller, a frequent-flying Islamophobe), "this program is attempting to manipulate Americans into ignoring the threat of jihad and to influence them to believe that being concerned about the jihad threat would somehow victimize these nice people in this show."
Clearly. (Waiter, there's a jihad in my soup.)
The association's zealots could—and should—have been left to their own delusions but for this: they wrote several advertisers to pull their ads from "All-American Muslim." Lowe's, the home-improvement chain, bowed. And one more Florida hate group got its name on the map under the guise of protecting Christian values, which in this case are indistinguishable in their intolerance from those peddled, say, by Saudi Arabia's religious police, who go around sniffing for infidels and unveiled women to harass.
Bigots are by nature humorless, their sense of irony gnarled by ignorance: What the family association's campaign is saying, and what that not quite all-American home-improvement chain is essentially endorsing, is that Americanization can't be trusted, a strangely insecure message for a culture so powerful as ours. They claim the show deceives by not telling the full story of Muslim extremism, as if the aberrant behavior of a rare few should define the identity of a billion souls.
Then again, that's precisely how a very few aberrant fools at the Florida Family Association, yearning for "No Muslims Allowed" signs everywhere, are smearing this state's reputation while drafting Lowe's to their little un-Christian jihad. The association would be better off sticking to what it knows best: smut.