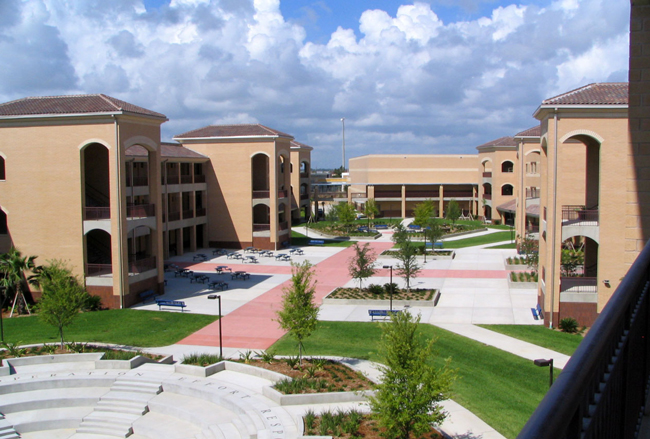 Emotions are still raw in Flagler County from December's suicide of a Matanzas High School 9th grader. On Tuesday, the grandfather of Alexandria Rodriguez, an 18-year-old senior who'd attended Matanzas High School last year and Flagler Palm Coast High School until Thanksgiving came to FPC to retrieve her two younger sisters and inform the administration that Alex, as she was known, had committed suicide.
According to a Volusia County Sheriff's Office report, David Kelley, her step-grandfather, found Rodriguez early Tuesday morning (Feb. 18) after she had hung herself from a tree in the front yard of the home where she'd moved in late fall, on Manette Circle in Daytona Beach.
Kelley old a deputy that Rodriguez had a medical history and had been diagnosed with bipolar disorder, but he was not sure what medication she was prescribed or whether she had taken it properly, the report states. Kelley told police that it was not Rodriguez's first attempt: she tried to take her life previously by overdosing on pills she'd been prescribed.
No issues with friends or significant others were reported. But Kelley noted that Rodriguez had ongoing personal family difficulties "for many years," and that after turning 18, Rodriguez chose to come live with him and his wife in Daytona Beach.
Rodriguez started attending Mainland High School in Daytona. But she had recently started skipping school, staying at the house instead. The night before the suicide, Kelley's wife had urged her to go to school the next day. Kelley told police that "he had searched for a suicide note and her cellular telephone, but could not find either," the report states.
The Medical Examiner's office subsequently took possession of the body, which was to undergo an autopsy.
"I know the teachers that had her spoke fondly of her and said she had friends that cared about her," Flagler Superintendent Jacob Oliva said this morning, the principal at Flagler Palm Coast High School, said this morning. "They're a little bit shaken this morning with the news. Any time you lose the life of a young student it hurts the whole community."
On December 18, using the same method, Dalton Coxwell, a bright and popular student at Matanzas High School, took his life at his home in Palm Coast. Matanzas went into deep mourning the next day, marshaling the district's counseling and psychological resources as the principal addressed students and faculty in different settings and on several occasions during the day.
Coxwell's death was not related to bullying, but because of his age and the the proximity of his death to the nationally publicized suicide  of Rebecca Sedwick of Lakeland in September, the event triggered in subsequent weeks discussions and debates in schools and on WNZF, the local radio station, on teen suicide prevention. Colleen Conklin, the school board member, had hosted two online forums on teen suicide in October.
Since Rodriguez had left school three months ago, the response today in Flagler was somewhat more muted, but still at the ready to address any student reponse. "We always look to the immediate needs of students," Lynette Shott, the principal at Flagler Palm Coast High School, said. The counseling community was placed on alert as were the teachers Rodriguez had had in the fall.
But generally, the district was "running school as any typical day," Oliva said, with "support available for anybody that's grieving."

Note: Friends of the family of Alex Rodriguez were raising money to help the family defray the cost of the funeral. The original fund-raising goal of $2,500 was met and exceeded.