Last Updated: 11:02 p.m.
11 p.m. update: The Flagler County Sheriff's Office announced at 11 p.m. that Alex Cargo, the missing 14-year-old who'd been the subject of an extensive search since Saturday afternoon, had returned home. The missing-person alert was cancelled. See the details of the incident here.
Earlier:
The Flagler County Sheriff's Office issued an alert for a missing teenager, 14-year-old Alex Cargo of Palm Coast, after 9 p.m. Saturday evening.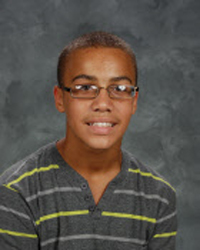 The sheriff's office provided a photo at 10:30 p.m.
Sheriff's deputies have been conducting a ground, air and K-9 search in the B Section of Palm Coast since shortly after 4 p.m. when, the youth was reported as missing by his mother after the two had an argument, the sheriff's office said in a release late Saturday.  
The alert, transmitted through the sheriff's Code Red system to cell phones and land-lines–and by email a few minutes earlier–stated that the Hispanic boy was last seen at 4:15 p.m. in the area off of Burnell Place in Palm Coast. He was wearing a green shirt, blue jeans and dark glasses. He is 5'8", dark skinned, about 150 pounds. He has brown eyes and black hair cut in a buzz‐cut style.
Anyone with information about Cargo is asked to call the Sheriff's Office at 313-4911. Information may remain confidential.
No additional information is available at this time.