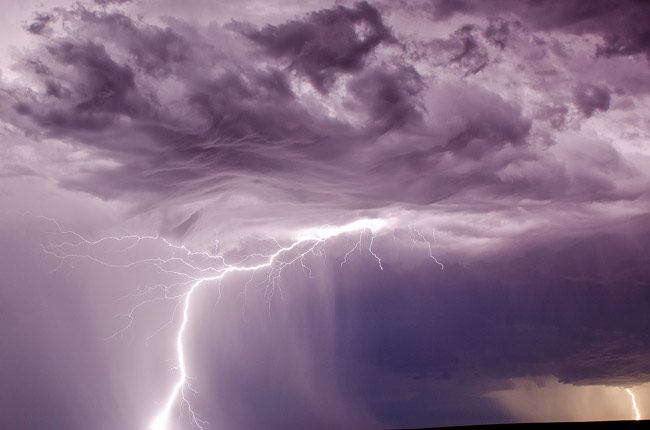 Flagler County's emergency-notification system has switched from CodeRed to a more versatile and state-subsidized platform called AlertFlagler that will also save the county about $25,000.
Participants can get immediate alerts on their cell phone, their land-line and by email for 34 types of weather emergencies, including severe flooding, wind, heat or cold extremes, tropical emergencies and a couple of additional hazards such as "ashfall warning" (in case those dormant volcanoes come alive) and tsunamis. All but two of the alerts originate from the National Weather Service. Alerts for lightning and hail are the exception. They originate with a private company's sensors.
But anyone who was formerly in CodeRed, and of course anyone who wasn't but wants to sign up to the new alert system, must re-register by going here.
You may choose to be alerted to only one or two weather events–or (if you like getting woken up at 3 a.m. to be told that there's lightning five miles away–all of them.
The system will override your preferences in case of life-threatening events, such as tornado warnings or a storm surge, and send you an alert regardless. You may also receive law-enforcement related alerts, as when a neighborhood is the scene of heavy police activity or as with missing-person alerts.
"I'd rather get yelled at by being alerted too much than have someone in harm's way," says Jonathan Lord, Flagler County's emergency management chief. Better those alerts than weather radios? "Yes, because weather radios, you don't always have them, but these days, most people in our communities carry cell phones with them."
Most people don't carry weather radios everywhere they go, but most have cell phones, though the one advantage weather radios retain is that, when battery-powered, they can still function, while cell towers do go down in severe emergencies. But that's not enough of an advantage to lessen officials' urgings that residents sign up with AlertFlagler.
The alerts can be targeted to specific addresses or include entire geographic areas or towns, including Palm Coast, Flagler Beach and Bunnell. They may also be used to provide alerts from locations of second homes or other properties elsewhere in the state. There is no cost either to consumers or to Flagler County Emergency Management, which manages the local system.
"We know this will be a little inconvenient to have to re-enroll, but in the long run this is going to improve how we communicate with residents, businesses and visitors to Flagler County," Lord said of making the switch from CodeRed, a private provider. "Of course for anyone who had never registered, it is my advice to do that immediately."
As of this morning (Oct. 2) Lord counted just over 4,000 self-registered sign-ups, in addition to some 30,000 automatically signed-up numbers that are publicly available in white and yellow pages. Anyone may opt out at any time, of course.
The county was not able to transfer the data from the CodeRed database to the AlertFlagler system in time before the switch. That meant when the sheriff's office was searching for Ricky Wheeler, the 17-year-old Palm Coast resident who'd gone missing in Town Center, it had to send out alerts both through CodeRed and AlertFlagler, so some residents got both.
The money saved from CodeRed, Lord said, will be used to buy cots and other such supplies that proved hard to find during the last two years' hurricane emergencies, when the Emergency Operations Center was a hub of 24-hour activity.
As the system capabilities evolve, the county will be able to provide residents with critical non-emergency information. The existing system gives county emergency management the ability to pinpoint an area on a map and send out a tailored alerts within whatever parameters it chooses: whatever the emergency, "we can pick a point on a map and say call everybody within a 3-mile radius," Lord said. The system is independent from the school district's version. The county can send out unlimited alerts "as long as we stick to the terms of the agreement which are emergency messages."
But sing-ups are essential. "If we don't have your information, we may not be able to reach you in a timely manner during an emergency," County Administrator Craig Coffey said. "Whether it's a fire, hurricane, utility break, or a law enforcement issue, sometimes minutes matter."
The good news: the closest tropical storm right now (Leslie) is marauding in the mid-Atlantic but even if it turns into a hurricane, it's nosing north, with little chance of amounting to much before dissipating.