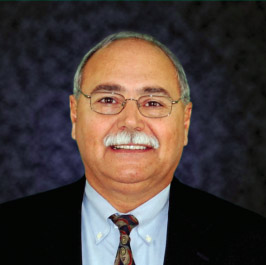 Al Falco, CEO of Daytona Beach-based Radiology Associates was awarded the highest honor in the field of Radiology business management – Fellow of the Radiology Business Management Association (RBMA), for his significant contributions to the RBMA and his profession. Falco Received the award at the annual conference of the association in Colorado Springs, Colo., earlier this month.
Falco joined Radiology Associates as practice administrator in April 1998 and soon became chief operating officer. He was named CEO in September 2008.
"He has led our corporation to become the largest imaging company in our region and has created an economically sound business in the midst of a rather uncertain healthcare environment," Melvin Stone, a physician, president of Radiology Associates and one of 22 owners of the company, said. "This has been pivotal in allowing us to reach our mission: 'To be recognized as the Premier Provider of Radiology Imaging Services in the Southeast.' "
Falco is past president and current treasurer of the Florida Radiology Business Management Association, whose LaDonna Nichols Lifetime Achievement Award for outstanding service he received last year. He's also been the association's Above and Beyond award recipient (in 2007).
The radiology association is a not-for-profit professional organization serving individuals whose primary business involves radiology. It provides valuable information and offers practice-related resources for its nearly 2,400 members nationwide.
Radiology Associates Imaging Centers, named one of the best imaging centers by Imaging Economics Magazine for the past three years, currently operates five accredited centers in the region – Port Orange Imaging, Twin Lakes Imaging (Daytona Beach), Town Center Imaging (Palm Coast), Palm Coast Imaging, and St. Augustine Imaging.