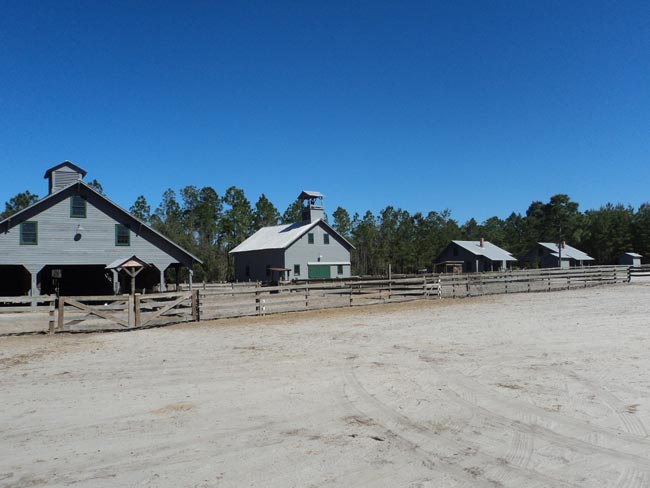 The Florida Agricultural Museum presented its 5th annual "Old Florida Festival last weekend. The theme this year: "A Walk Back In Time." The festival featured re-enactors representing people from various periods of Florida's history. Visitors got to "meet" Timucuans, 16th-century Spaniards, Seminoles, British colonists, the naturalist William Bartram, free people of color, 18th-century shipwreck victims, Confederate Cow Cavalry, Union troops, moonshiners, and women of the rural South.
Hundreds of people of all ages came to walk the mile long trail around the Museum's five-acre lake to visit the historic camps. Charlotte Marten reports.
[media id=182 width=505 height=400]
The Florida Agricultural Museum is located in Northeast Flagler County on the corner of U.S. One and Old Kings Road. The address is 7900 Old Kings Road, Palm Coast. For information, contact [email protected] or (386) 446-7630.