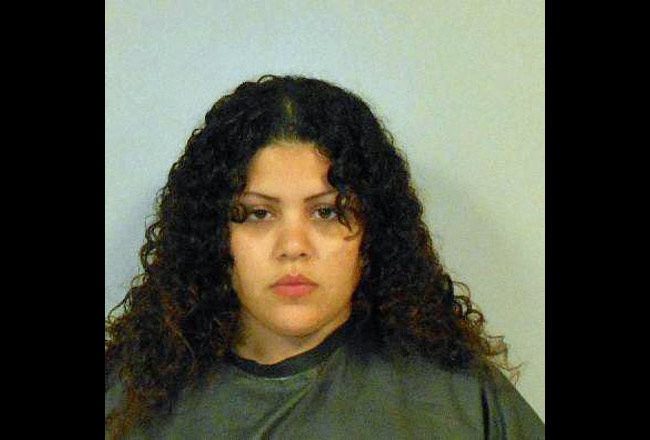 The neighbor next-door had heard repeated barking. When he went to the back of the residence the evening of Aug. 15, at 18 Richmond Drive, he discovered three dogs that looked severely neglected and called 911.
The three dogs were in the screened-in porch area. They had no food or water. There were quantities of feces, indicative of negligence and prolonged confinement. The dogs were emaciated down to their bone structure.
A shepherd mix and a husky were able to walk of their own power as an animal control officer guided them. The third dog, pit-bull terrier, was in such bad health that it couldn't lift itself up off the floor. It required an emergency animal stretcher. Animal Control took possession of all three dogs and transported them to the animal hospital on Old Kings Road.
Nobody was home. The dogs had been abandoned.
The property is not homesteaded, suggesting it was a rental. Flagler County Sheriff's detective Annie Conrad, who is usually assigned animal-cruelty cases, identified the primary caretaker of the dogs: Rochely Ann Lopez-Colon, 25, for whom police records lift a different address, at Ranbay Place (Lopez-Colon's mother's place), about a mile and a half's driving distance from the Richmond Drive house, in the R-Section.
On Sunday, Lopez-Colon was arrested and charged with three counts of aggravated animal cruelty and two additional felony charges (drug possession and introducing contraband into the jail). She was being held on $9,000 bond at the county jail.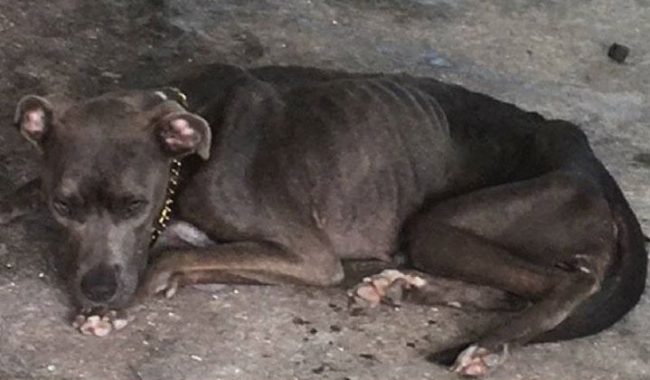 According to the suspect's arrest report, Conrad had reached Lopez-Colon by phone on Aug. 23, when Lopez-Colon told the detective she had not been to the Richmond Drive house since July 30. She said the husky dogs belonged to her husband, the third dog belonged to another woman, though she conceded that she was caring for it. But she and her husband had had the other dogs since the summer of 2017, with one of the huskies obtained through Craig's List. Lopez-Colon said her husband was arrested in April 2018 and was barred from the house or have contact with her, then blamed her husband: "She is very angry with him because he left and took all her money, food, income tax, and shut the water and electric off," Conrad reported.
Lopez-Colon claimed to Conrad that she had called the Humane Society on July 30 and requested that the dogs be picked up, and had relayed a message to her husband that he needed to pick up his dogs. Until July 30, she said she'd done her best to care for the dogs, bringing them food and water ("bread and chopped meat and water"), but then she was involved in a car crash and her car was towed, depriving her of means to further care for the dogs. "She thought she did everything she could by calling friends but they were too busy to help her," the arrest report states. "She further explained when she originally called the Humane Society she told them she would eventually bring them in but then she wrecked her car and didn't have a way."
The arrest report refers to one of the huskies as a German Shepherd Mix, 38 lbs., about 5 years old, suffering from muscle atrophy, or the wasting away of muscle mass, malnourishment, a low red blood cell count, a large amounts of fleas and flea dirt, and likely internal parasites as well. The second dog, refred to as a husky, was 27.4 lbs., exhibiting similar symptoms and "Massive amount of flea dirt." The pit bull-terrier is 3 years old, was very pale, unable to stand for examination, had an abnormal heart rate due to its condition, "bloody diarrhea oozing from anus, massive muscle wasting, malnourishment, large amount of fleas and flea dirt," according to the report.
Conrad described it as "one of the saddest cases I've seen in over 20 years of working with animals."
As of Aug 24, the terrier was still hospitalized and was being fostered by one of the animal hospital's staffers. The two other dogs were released and are recovering with proper nutrition.
"There is no excuse for what happened to these dogs," Sheriff Rick Staly was quoted as saying in a release. "Sixteen days trapped without food and water on a hot porch during the summer is horrific cruelty. This arrest is a another example of agencies working together to fight animal cruelty, which studies often find can be linked to domestic violence situations." (Lopez-Colon's husband was barred from contact with her due to a domestic situation.)
Lopez-Colon was asked by two deputies if she had anything illegal on her before she was booked into the jail. She said no both times, according to her arrest report. When a deputy examined the casing of her cell phone, a half pill fell out and allegedly tested positive for MDMA, netting the additional charges.