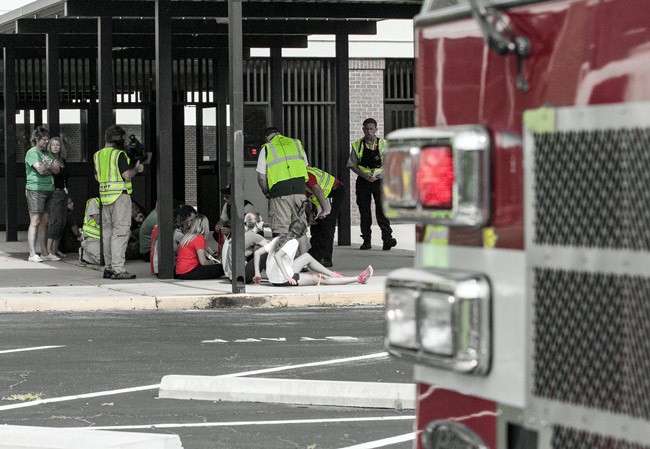 There was much back-patting between police, fire and government officials after a June 11 mass-shooting exercise at Flagler Palm Coast High School, where a suspect "killed" several people and injured 39 before he was "eliminated." The exercise was to test the county's emergency infrastructure, from police to rescuers to the hospital's ability to handle a local catastrophe.
The county may have passed the test at its basic levels, but with no flying colors in sight.
At the time, the various players in the exercise knew little of how well—or how poorly—they'd done in the eyes of objective evaluators, none of whom were from Flagler County. They'd find out in the after-action report and improvement plan. That report paints an alternately commending and unflattering, at times troubling, picture of an emergency response system that can work well in its individual parts, but poorly as a coordinated, cooperative and unified response. (FlaglerLive obtained a nearly final draft copy of the report.)
In brief: there was no unified command and no proper incident command structure as prescribed by protocols developed for just such incidents. There was dangerously poor communications from within the walls of FPC to the outside world, because the school, like many large buildings and schools around town, hampers radio signals, and poor communication between fire rescue in the field and the hospital. There was little cooperation between the Flagler County Sheriff's commander and Flagler County Fire Rescue's commander. Participants mixed their roles, rescuers lacked key equipment to move patients, participants would tell evaluators that in a real-life emergency, they'd do things differently, defeating the purpose of the exercise, and it took the Palm Coast Fire Department 74 minutes to make contact with 54 staffers from the time the incident began. ("It didn't go as well as we'd hoped so we're working on repairing that," Palm Coast Fire Chief Mike Beadle said.)
Evaluators are recommending more rigorous training and workshops between law enforcement agencies and rescue agencies.
"We understand that sometimes they tell you things that you don't want to hear but that's what training is all about and doing the right thing," Beadle said Monday. He compared the experience to Palm Coast's recent upgrade to a 2 in the 5-scale fire protection rating also known as the Insurance Services Office rating, or ISO, where the lower the number, the better the rating. "So we got our ISO up to down to the two points. We heard the criticism from the ISO and followed their recommendations, which is similar to an after-action report. You follow those recommendations and you make the system better. I hope we never have to test that out in Flagler County, but God forbid if we ever did, at least we have an understanding of what each side does, and the law enforcement."
What Needs Work
Kevin Guthrie, Flagler County's emergency services director and the principal organizer of the exercise, said it boiled down to three categories, each of which needs work: training, policy and equipment.
---
A response that worked well in its component parts but poorly as a unified response.
---
Fire departments need to do more joint training with law enforcement, schools and the hospital. "Policies need to be updated and tweaked to include things on a scene that need to happen," Guthrie said. For example, policy, rather than accepted practice or assumptions, needs to state who will be in charge of treatment, transport and triage at a scene, which agencies will take control of specific matters, how fire rescue and law enforcement integrate together, how and when resuers enter an area that's not entirely secure. "Right now, there's no specific policy that all agencies have agreed to on how or when fire rescue goes in to start treating people," Guthrie said.
Then there's equipment. "We have a lot of great tools," Guthrie said, "we have a lot of great equipment but is there equipment we'd like to purchase that would enhance our response capabilities, and that's where I have to leave that."
The after-action report's rundown of the exercise illustrates specifically what worked and what didn't along the way.
"The basic fundamentals of Incident Command were not engaged," evaluators concluded. "When asked why elements of the National Incident Management System/Incident Command System were not implemented, the overwhelming response was, 'we would have done it if it were a real world event.' Exercise participants were advised at the beginning of this exercise to respond to all challenges as if it were a real world incident."
But there were problems in the choreography of the exercise. For example, when the exercise began, the command post of the sheriff's office was already at the scene. That would obviously not be the case in an actual incident, when that post would have to be set up–or, in the case of the sheriff's mobile command unit, driven in.
Flagler County Fire Chief Don Petito said he'd only cursorily reviewed the report, noting that it was still in draft form. But from what he'd read, he said the conflict between commanders was necessarily a setback. "It's like a chaotic scene. Initially we have certain things the cops do, and certain things the firemen do. Once we figure out what it is we get together and say, this is what we're doing," Petito said.
There were serious flaws in the rescue operation, too: "The ranking officer on scene continued to be part of the search/rescue team instead of establishing command and managing the incident, once the shooter was eliminated," evaluators found. "Witnesses and victims with minor injuries were moved deeper into the school instead of sheltering in place until they could be evacuated from the school." There was also "poor situational awareness," from what rooms and areas had and had not been searched to the number of cops at the scene or the number of severely injured victims, and there was poor coordination or police escorts for fire rescue personnel in the school.
One reason for that was the limited number of sheriff's deputies at the scene: Just 14 were directly involved at the school, though flaws became apparent beyond mere numbers of personnel used.
Casualties Twice Over
Specifically, two people in critical condition and five others in one room were overlooked for more than five minutes before rescuers doubled back and started getting them out. When two cops entered the building with a triage and litter team, the litter team was left behind the cops, leaving them exposed. Deputies supposed to operate as a search team started operating as a rescue team as well. One cop picked up the rifle the suspect had used and carried it around with him to the room where contact was eventually made with the suspect: that's considered moving evidence.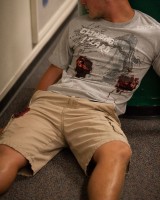 The triage of casualties was flawed, too, once victims were taken outside. Patient information cards that designate injury levels were filled out poorly. The color-coded tarps used to separate victims by injury levels were positioned in such a way as to make treatment difficult—a problem Petito said was easily remedied—while patients were left unattended for long periods. The absence of a designated Medical Branch Director created communication havoc. (The exercise evaluators focused more heavily on rescuers rather than on law enforcement because, other than for command and communications issues, the sheriff's office asked not to be evaluated, several officials familiar with the exercise said, for fear of retaliation.)
The errors started with the designation of the mass-casualty incident: authorities declared it as a Level 2 incident, when it should have been declared a Level 3 incident—the difference being that a type 3 incident, lower on the scale of gravity, centers on a state or urban level incident, as opposed to a type 2, which implicates state or national-level incident management. The evaluation report does not specify who was responsible for the error. Face-to-face communication at the scene was judged "poor." Communications from the field to the hospital was inadequate.
Incident Command Breakdown
Evaluators severely criticized the incident command structure, or lack of it, as "several key components" of the command structure "were not achieved," in large part because the sheriff's office and fire rescue did not cooperate well: "Law enforcement did not coordinate entry at the front of the school nor establish a person 'in charge' (operations) at this location," the report concludes. "Law enforcement set up Incident Command for themselves in the command post while fire set up in the rear of their truck—this is not unified command." For lack of such a unified command, considered critical during a mass-casualty event, operations section chief and subordinate divisions and teams were never set up, while the sheriff's office's commander, Steve Brandt, "was making all tactical decisions from the command level." Fire rescue's commander was Capt. Richard Bennet.
One glaring absence from the command structure: any school or school district representation.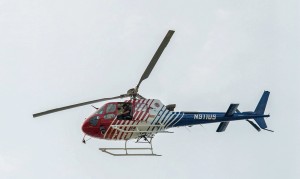 Brandt and Bennett eventually did work together, but at the prompting of an exercise controller, the report notes. Among the report's recommendations: "All Flagler County and municipality public safety agencies should complete a basic [Incident Command System] refresher course." In May, Flagler County Emergency Services Director Kevin Guthrie held just one such course, and berated various agencies for not showing up.
"It was mentioned that had this been a real world incident," report recommendations note, "the Palm Coast fire chief or deputy chief would have assumed command." Recommendations further state that Flagler County Fire Rescue's commander at the scene should have been the branch director of all EMS operations.
Petito said it would not necessarily be the case that in a real-world incident the Palm Coast Chief would automatically assume command in a Palm Coast-based incident. "It depends on where it is. If it was at FPC, probably not because we would have been already entrenched form across the street," Petito said, referring to the Flagler County Fire Rescue station at the county airport, within sight of the school campus. "It depends on who gets there and who's running it."
Booting Out Public Information
The public information system did not work as planned. The public information officer designated to be at the command post, the county's Julie Murphy, was actually ordered out of the sheriff's command post, even though Murphy's role would have been to closely monitor developments in the command post so as to relay close-to-real time, accurate information to media and others. "The PIO should work from the Command Post area and an assistant PIO established in order to run the operation of the JIC," the evaluators concluded, referring to the Joint Information Center. There is conflicting information about whether a Joint Information Center, considered a key part of the response to a mass-casualty event, was actually established.
Several public information officers were involved in the exercise—from the county, Palm Coast, the sheriff's office—but evaluators noted that they did not see them "collaborating or sharing information," though in part that was because they were not provided timely information to start with.
The Dispatch Center and the Hospital
At the 911 dispatch center, observers were unable to evaluate whether the shift supervisor assigned the right communication channels, whether a proper, common channel for use by all field responders was assigned, and whether additional manpower was called in when necessary. The dispatchers did not know—or were not told– who the incident commander was. There was no knowledge of a unified command structure at the 911 center.
---
A 911 center in full control of nerves and emotions.
---
"This caused a great deal of confusion, leaving dispatchers unable to direct questions from the field units," the report states, though it is just as possible, the report notes, that some "significant" transmissions were missed by the dispatchers. One reason for the confusion: the computer-assisted dispatching system, designed to make responders and dispatchers' job easier, "did not prove to be 'user-friendly'" as it became overloaded with notes, then froze for several minutes in the middle of the emergency. Despite those setbacks, the 911 staff "performed very well together as a team," handling emotions and floods of information professionally and with steady hands.
At Florida Hospital Flagler, the hospital was able to prepare for the influx of patients when, monitoring a dispatch channel, it heard the first call about the shooting at 9:38 a.m., and set up a hotline for worried parents quickly enough (along with a request for additional security in anticipation of overly anxious parents). A hospital command structure was established and a briefing conducted. Observers noted that while the incident command post was too crowded and a hospital safety officer recommended a hospital lockdown, which would have prevented people from coming to the hospital to look for family or friends, hospital staff was clear about individual roles, "resulting in clear operational awareness for all staff members." But the hospital staff had trouble getting through to 911, and the hospital had recurring problems maintaining communications with Flagler County Fire Rescue. There was also an exercise-technique lapse: patients kept arriving without the tags that identified the nature of their injuries, thus making triage more difficult.
Post-Mortem
Petito had this explanation for the communications lapses with the hospital: "One word: inundation: there's only one frequency to talk to them on," he said, so if all the rescue units are trying to talk to the Emergency Department at the same time as they're bringing patients, "communications could easily get screwed up." But there are efforts afoot to remedy the logjam, Petito said. "It would be a collaboration between the hospital and us." And, he said, it is only in the rarest times that such a situation would occur—if, in fact, there were to be a mass-casualty event.
"The chance of us having that event are very low compared to a single person having a heart attack, so that's where we need to keep concentrating our training on, is a low frequency event,"  Petito said.
The emergency department staff "appeared ready for the [mass-casualty incident] and comfortable with their roles," the report states. Hospital staff also "did an excellent job of calming parents and attempting to meet all of their needs." But after staff ushered parents to a secluded area, two school psychologists stood by without interacting with parents, as their role requested, and had to be asked by an evaluator who they were. Only then did the evaluator realize they were psychologists. "They informed the evaluator they didn't know what their roles were and were there simply to observe the process," the report states. They left without any contact with parents.
Petito said that since Guthrie assumed the county's responsibilities as emergency services director, "he's provided more training and stabilization in the incident command realm than in the entire history of Flagler County. I want to see that continue."