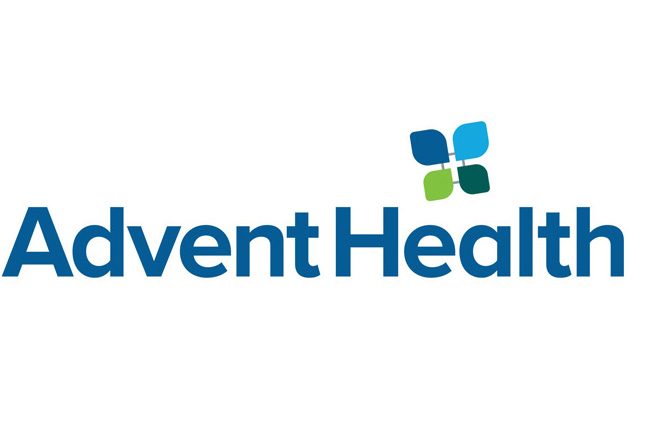 Florida Hospital Flagler is changing its name to AdventHealth Palm Coast. The name change, to be substantially implemented by January 2, is part of a company-wide rebranding across all Adventist Health System facilities in nine states, including its 47 hospitals, hospice care, ambulatory or outpatient care and urgent care (Centra Care) facilities and physician practices.
Privately-held, Altamonte Springs-based Adventist Health System is not changing hands, only name.
With only a few exceptions, all facilities will be known as AdventHealth, followed by the name of the city in which each facility is located. Florida Hospital Memorial Medical Center will become AdventHealth Daytona Beach. Hospitals in New Smyrna and DeLand will become AdventHealth New Smyrna and AdventHealth DeLand, and so on. Florida Hospital Fish Memorial in Orange City is one of the exceptions. Because of pre-existing covenants, that hospital will be named AdventHealth Fish Memorial, as opposed to AdventHealth Orange City.
Only a handful of people were aware of the change before employees were told this morning starting at 11:30 a.m. companywide, so employees' reactions could not be gauged ahead of time.
"A consumer today wants to have a similar positive experience at every location they go to that has the same brand," said David Ottati, the company's CEO for Central Florida, northern division, and a former CEO of Florida Hospital Flagler, in an interview. "If you go to a Target or go to a bookstore with the same name, if you like that experience, you want to continue to have that at every location, and one becomes disappointed if they have different experiences at different places. So that's what we're working toward, is to have the same experience at every place, same name, same brand. We realize it's a high expectation, but we need to do that."
In Palm Coast, all the signs for the hospital on its outside facade will only say AdventHealth: the name "Palm Coast" will not appear atop the hospital nor on the monumental I-95 sign parallel to the hospital, which will also be changed to AdventHealth, "because if you're driving you'll know that you're in Palm Coast," Ottati said. The sign at the entrance to the hospital on State Road 100 will include "Palm Coast," however.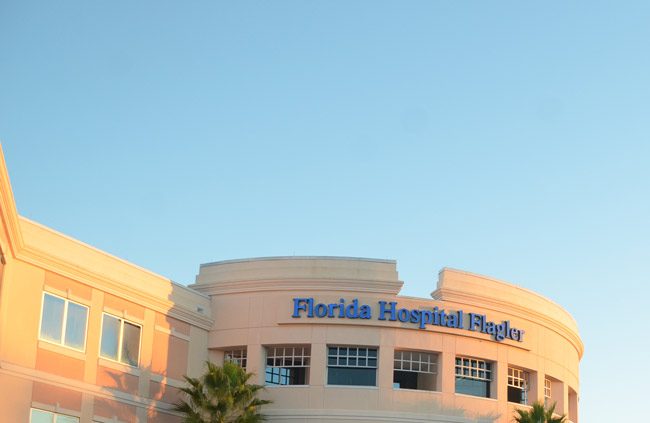 The changes will apply to outside signs first, moving on to inside signs afterward. But don't expect to see the new name unveiled before Jan. 2, even if it's installed: the company intends to keep the names covered until Jan. 2 as it works on coordinating one of the most serious challenges of rebranding in the digital age: continuity on the web with search engines and consumer familiarity. It's going to take time for the name change to propagate through search engines, which notoriously work in mysterious ways.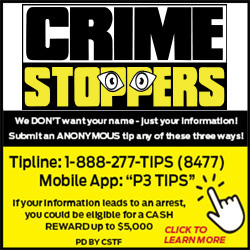 Ottati said the rebranding was prompted by a variety of factors: the $10 billion company that was once only a group of hospitals in Florida is now an 80,000-employee company with numerous services beyond hospitals and across the nation, many of which have their own brands, which at times creates confusion. In Flagler, there will no longer be confusion between Florida Hospital Flagler in Palm Coast and Flagler Hospital in St. Augustine, a private non-profit with no connection to the Adventist system.
The name-change, he said, is a carefully calibrated combination of the parent company's existing name with the word "advent," which resonated with focus groups because of its meaning and reflected the direction of the faith-based company. The word advent derives from the Latin adventus, meaning a coming, an approach or an arrival, and in Christian theology, meaning "the coming of Christ." Advent is a commonly observed period in many churches–Adventist, Catholic, Greek Orthodox–ahead of the nativity at Christmas.
Beyond its religious connotations, the word has ecumenical applications to health care as the Adventist system sees it.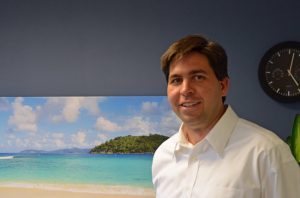 "For us the beginning of health is looking at health care in a different way than we have in the past," Ottati said. "Our goal is not just to concentrate on the acute care side, which we've done for years and will continue doing, but also on the wellness side and the entire patient outpatient arena as well. So for us AdventHealth is really an entire ecosystem of health entities that are connected together that become very consumer-facing, and we will be working very diligently to connect every one of these systems together."
Ottati considers the name change a significant enough story, but to him the bigger story is the implication of what's going on behind the scenes: how to elevate health care in one location and replicate it in all locations, "how can we get the best practices in one emergency department and leverage that at 50 such locations," he said. Earlier this year the company transitioned Florida Hospital Flagler and all other hospitals to a single mission and vision, one set of values and service standards. Those standards were not necessarily all in concert. "We realized it's time to make it all one."
"I certainly understand where they're coming from," Palm Coast Mayor Milissa Holland said. "From a branding strategy and a position strategy I think it makes a lot of sense. They're investing more and more in our community and they're continuing to grow." She sees "absolutely" as a point of pride for Palm Coast. "They employ a tremendous amount of people in our community and I think it aligns nicely with the strategies we're trying to develop within our community."
Discussions of a name change began a year and a half ago, when the company quickly realized it was not quite ready for it. The plan slowed down and became more deliberate, with most of the work done internally, "but we did use external consultants and consumers' opinions to help us land the name, the title, the locators, and how to roll it out," Ottati said. "Our current name is very well recognized, and the anxiety is how long will it take for the new name to be recognized. That's one anxiety. Then we look at every one of our markets and see everybody has multiple, different names, and if we all unify under one name, people will recognize us even more, not just in Florida, but outside of Florida."
And yes, the change will be financially costly ("it'll cost us millions of dollars," Ottati said), with every imaginable surface large and small having to change, from building marquees to street signs to ID badges to stationery to digital logos to billboards and other forms of advertising.
For Palm Coast, it's yet another branding victory over Flagler that echoes the name change a few years ago of the county's tourism identity, when "Visit Flagler" yielded to "Palm Coast and the Flagler Beaches." Palm Coast leapfrogged to top billing. The name-change drew an objection from then-County Commissioner Barbara Revels, a long-time advocate for all things "Flagler"–including the hospital, on whose board she serves. The hospital's original home when the Adventist system acquired it was in Bunnell (in what is now the rebuilt if much-troubled Sheriff's Operations Center.)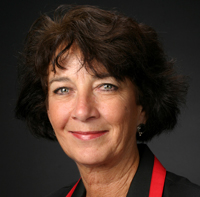 "Well, I'll have to say there was some immediate pushback from myself and maybe a couple of board members when we were first informed about it because of the loss of the name Flagler," Revels said today, "and just the fact that we felt like it might further cause community concern among our community, that we all try to think together as a whole community rather than taking sides between cities and counties and things like that. But having said that, we've always had confusion between Florida Hospital Flagler and Flagler Hospital located in St. Augustine, many people cannot distinguish between the two because of the names." Thinking regionally, Revels added, the identity of the county is now more readily associated with Palm Coast than with Flagler. So the change "is understandable and in the end we had a full-board support of the proposal."
Revels compared Flagler's transfiguration into a more urban county to that of Osceola, once a ranching county now known almost exclusively for Disney and Kissimmee. "It happens to a lot of counties, and there's enough things we can keep alive in Flagler County to keep the history going," Revels said, with a lot of people committed to that end.
If very few people knew of the change before late this morning, the company made a few strategic moves to not spook the communities where it operates. "We have carefully made a few phone calls" ahead of the public announcement, Ottati said, "because we don't want folks to believe that we're being sold or purchased or that there's a material change happening with our structure, because there's not, but we want to tell our employees first because we want them to know that we're still the same company, just changing the name."
Ottati added: "Change happens to every industry and we recognize that health is no different and it's going through changes as well. Our goal is not only to grab the good that we've had in the past but to build on that to be stronger."