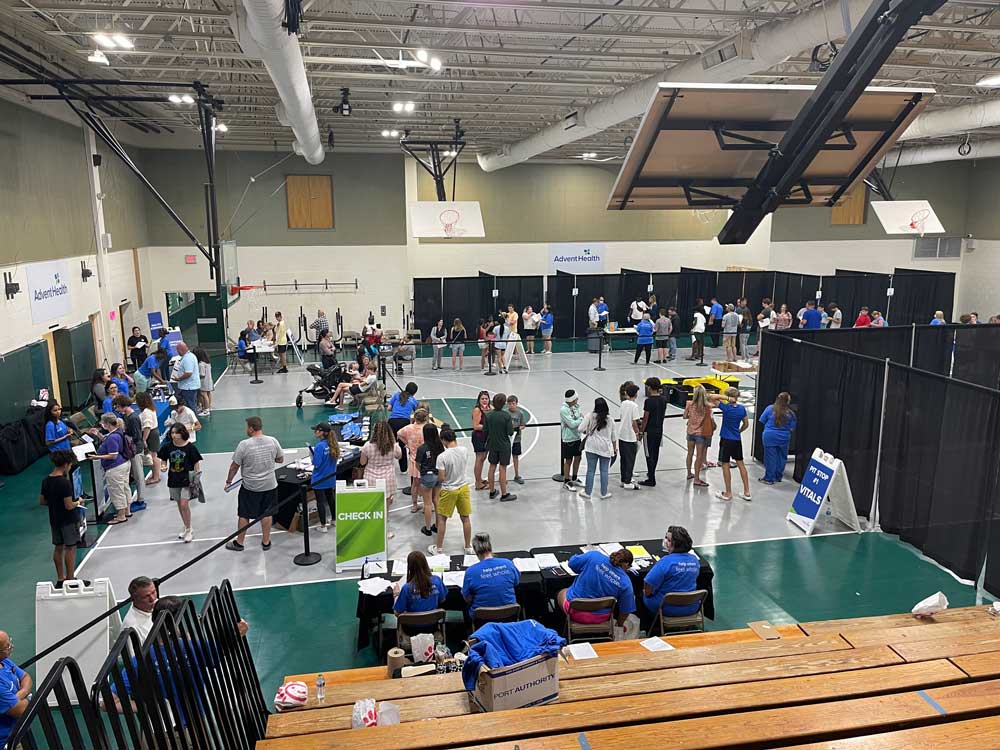 AdventHealth physicians and care teams will again provide free physicals for Flagler County students.  
The annual Flagler County Schools Sports Physicals event will be on May 23 and 24 from 5 – 9 p.m. at Flagler-Palm Coast High School located at 5500 East Highway 100 in Palm Coast. 
The event is open to Flagler County public school student athletes. 
These physicals include heart screenings which are essential as sudden cardiac arrest is one of the leading causes of death among high school athletes. 
Pre-registration is available at www.FSSportsPhysicals.com.  
For years, AdventHealth has provided free sports physicals to Flagler and Volusia County student athletes, and these events have grown in attendance, becoming one of the largest community events AdventHealth conducts annually in the area.   
Last year's Flagler County event served 400 student athletes, and in mid-April, the health care organization cared for more than 1,150 Volusia County students.   
This annual event is part of AdventHealth's formal partnership with Flagler Schools, supporting the health of student athletes, improving access to mental health resources for students, and establishing more career pathways for graduates.