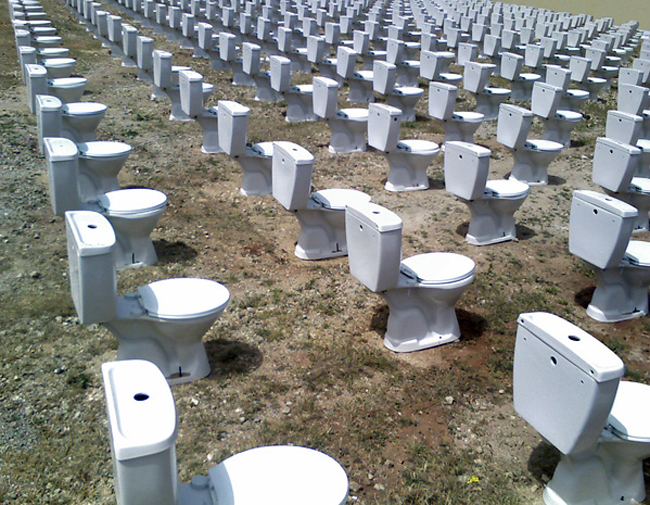 Requiring job applicants to "pee in a cup" to test for drugs and randomly selecting current public employees to do the same is unconstitutional, attorneys for the American Civil Liberties Union said Wednesday after filing a federal lawsuit to stop the practice ordered by Gov. Rick Scott.
In what is expected to be a series of lawsuits on recently passed legislation and gubernatorial edicts, the ACLU called on a federal judge in Miami to immediately suspend an executive order signed by Scott in March that requires all agencies to set up random drug testing protocols for existing workers and require new hires to submit to drug tests as a condition of their employment.
In doing so, Scott has not only pushed the envelope over who can be tested, but has acted counter to multiple court rulings that require some probable cause or special circumstance before drug tests can be administered, Peter Walsh, an attorney representing the ACLU, told reporters Wednesday.
"This is a case in which the office of the governor has ripped the envelope apart," said Walsh.
"It is an unnecessary and costly invasion of the basic privacy and dignity of all state workers to force us to submit to tests of our bodily fluids with absolutely no just cause," said Richard Flamm, a 17-year state employee and Research Scientist with the Florida Fish and Wildlife Conservation Commission. "For those of us who do our job well, it's an affront to suggest we may be abusing drugs just because we work for the state."
A spokeswoman for Gov. Rick Scott responded that Floridians overwhelmingly support drug testing for state workers. She said the governor, who has required testing for new hires since he took office, is confident the executive order will withstand court scrutiny.
"There's an odd hypocrisy here," said spokeswoman Amy Graham. "The ACLU supports all kinds of mandatory disclosures by public employees, but not the most important disclosure – whether or not they're fit to be in the workforce."
Scott signed the executive order March 22, giving agencies 60 days to begin testing new hires, an increasingly common practice in the private sector. Agencies must give existing employees another 60 days notice before beginning random tests.
"The taxpayers of Florida are entitled to expect that Florida's public-sector employers be provided the same tools that are now available to private-sector employers to ensure their workforce is drug free," the executive order reads.
The ACLU filed the case on behalf of the American Federation of State, County and Municipal Employees Council 79 which represents 50,000 public workers who are now subject to the new drug-testing regime and Flamm.
The suit contends previous federal court decisions have clearly ruled that that some type of suspicion or a genuine public need must the proven before drug tests can be required without cause.
---
Florida's Corrine Brown on Drug-Testing Welfare Recipients
"The Supreme Court of the United States has held that suspicion-less drug-testing by the government is an unreasonable search (in violation) of the Fourth Amendment, except under certain special circumstances, such as those involving employees in safety-sensitive positions where there is a concrete danger of real harm," the lawsuit reads.
In March 1989, the U.S. Supreme Court in two separate decisions (here and here), ruled that government drug-testing of some employees was justified. The 7-2 and 5-4 decisions, both written by Justice Anthony Kennedy, gave the federal government discretion to drug-test private and government workers as long as jobs involved public safety. But the allowance was far from broad. "The expectations of privacy of covered employees are diminished by reason of their participation in an industry that is regulated pervasively to insure safety," Kennedy wrote. Justice Thurgood Marshall dissented even from that narrow standard of permissible drug-testing: "The majority's concern with the railroad safety problems caused by drug and alcohol abuse is laudable; its cavalier disregard for the text of the Constitution is not. There is no drug exception to the Constitution, any more than there is a communism exception or an exception for other real or imagined sources of domestic unrest."
"I'm not sure if Governor Scott does not know that the policy he ordered has already been declared unconstitutional or if he just doesn't care," said Howard Simon, Executive Director of the ACLU of Florida. "But I do know that the state of Florida cannot force people to surrender their constitutional rights in order to work for the state."
The complaint is expected to be followed in the weeks ahead by other lawsuits in an attempt to overturn "a tsunami of anti-civil liberties legislation" passed by lawmakers during Scott's first few months in office dealing with abortion, elections, and free speech issues, said Howard Simon, executive director of the Florida ACLU.
In deciding the 2004 ACLU/DJJ case that struck down a similar drug testing scheme, the court judgment found, "DJJ had (and apparently still has) a random drug testing policy applicable by its terms to all DJJ employees, top to bottom. DJJ now virtually concedes the policy cannot constitutionally be applied to at least some DJJ employees."
In a 2000 ACLU case a Federal District Court struck down a suspicionless drug screening program imposed by the City of Hollywood on all applicants for employment. The Court's decision was based on two 1989 decisions by the United States Supreme Court in which the Court set standards for the drug testing government workers – upholding a suspicionless drug testing program for employees of the U.S. Customs Service who are in positions having direct involvement in drug interdiction or are required to carry firearms and for railroad workers involved in "safety sensitive" positions.
Scott on Tuesday signed another drug testing measure into law. It requires applicants to pass drug tests before they collect temporary cash assistance. Scott signed the measure during a Panama City visit that makes Florida the only state in the nation to test all applicants for Temporary Assistance to Needy Families before they can collect benefits, according a Washington-based public policy group that says other states have narrower testing requirements.
The new law (HB 353) requires recipients to pay for the tests and periodically be retested at their expense to continue receiving benefits. Recipients will be reimbursed if the tests, which cost anywhere from $10 to $70, depending on who is estimating, come back negative. Backers say the law will help ensure that taxpayer money goes for helping the family get back on its feet and not used to fuel a drug habit.
Beginning July 1, recipients who test positive for drugs would be denied benefits for a year. A second failed test would result in a three-year ban. Recipients who complete a drug rehab program can re-apply in six months. In two parent households, both adults would be tested. Benefits to children could be awarded to a third party recipient, who must also pass a drug screen. The law will not affect the federal food stamp program.
Critics including the ACLU of Florida and Florida Legal Services, which say they will decide in the coming weeks if they plan to file suit challenging the law, a version of which was struck down in 2003 by a federal court in Michigan.
Appearing on a Fox News program on Wednesday, U.S. Rep. Corrine Brown, the Jacksonville Democrat, was acutely critical of the program. "It's clearly unconstitutional and the governor and the lawyers knew it when they did it," Brown said. "I mean, the governor ran that he was going to increase jobs. He's cut jobs in every single category. We're cutting 500 positions from the agency that administered the program. I mean, this is terrible. We are costing taxpayers' money in every single category, and this is a waste of taxpayers' funds. Clearly, we're going to court with this and clearly, you're going to lose."
Brown appeared opposite Sandy Rios, vice president of the conservative Family PAC, and a Fox News regular. "Seems to me like you're wasting taxpayer's funds if that money's going to pay for the people's drugs," Rios said. "I don't see how it's an invasion of privacy. It's voluntary; you don't have to sign up. And by the way, drugs are illegal — so if you aren't doing them you don't have anything to worry about."
Other states have studied the issue and decided that testing all recipients was not cost effective, the Washington, D.C.-based Center for Legal and Social Policy wrote in a study released in January. Most states conduct drug assessments but do not require across the board urine or blood tests. Some require drug tests from recipients who have been convicted of felony drug crimes.
Florida's Republican-led Legislature also passed a handful of controversial measures dealing with elections, doctor-patient conversations and abortion, all of which may be targeted for legal challenges.
"This has to be stopped here," Simon told reporters Wednesday. "There is a concerted attack on the personal freedoms of all Floridians."
–Michael Peltier, News Service of Florida, and FlaglerLive