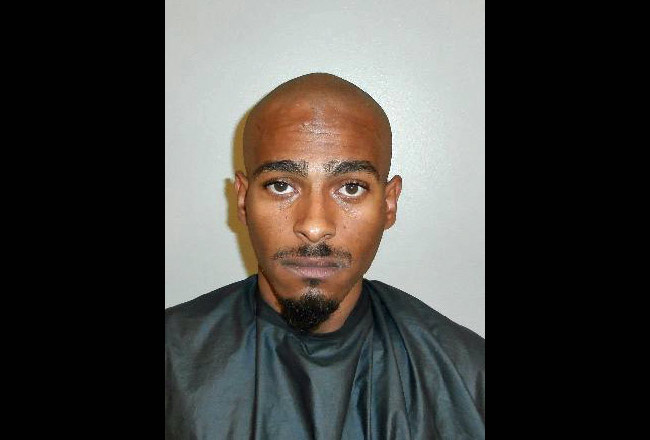 It was Saturday evening (March 9). Wesley Jackson was upset. He was at his Palm Coast home at 33B Pine Haven Drive, across from White View Parkway, and he wanted to report damage to his property. Flagler County Sheriff's deputy Augustin Rodriguez was dispatched to the scene.
While on his way there, dispatch radioed Rodriguez that Jackson, 26, had again called 911. He was, according to a police report, "irate that law enforcement was taking so long." Jackson had also become abusive on the phone to the dispatcher, according to the report, cursing and saying, "Do your fucking job."
Rodriguez responded to the call at 7:05 p.m. He arrived at Jackson's home 11 minutes later. Several juveniles were standing outside the house. Jackson then came out of the house and began shouting at the cop, according to the report. The cop asked him if someone had called the police. Jackson replied, then "went on a profanity-laced tirade," the report states.
Rodriguez continued: "I could not make any sense of what Jackson was saying because he was just continuously shouting and cursing. I asked Jackson to stop using profanity in front of the children that were on scene. Jackson disregarded my request and continued with his vulgarity. I then advised Jackson that if he continued to shout and use inappropriate language in front of the juvenile onlookers, then I would walk away and wait for him to calm down. Jackson then stated to me, 'OK fuck you then. Get the fuck out of here. I'll call someone else.' I then left the scene and notified my supervisor, Cpl. Jon Reckenwald, about the situation."
It isn't against the law to use profanity, or to cuss out a law enforcement officer directly—even in front of children—as long as the words are unaccompanied by threats. But it is against the law to abuse the 911 system.
"Any person who accesses the number 911 for the purpose of making a false alarm or complaint or reporting false information that could result in the emergency response of any public safety agency," Florida law reads, or "any person who knowingly uses or attempts to use such service for a purpose other than obtaining public safety assistance," faces a first-degree misdemeanor. (Anyone convicted of such an offense four times faces a third-degree felony.)
After walking away from Jackson, as he describes it in the police report, Rodriguez got word from 911 that Jackson called three more times. A dispatcher had told Jackson that his issue was a non-emergency, and that he should be calling the non-emergency phone line. "Jackson then cursed at the dispatcher and hung up," according to the report.
At that point, Rodriguez returned to Jackson's home, along with several other deputies. By then Jackson had called 911 a total of five times—twice before Rodriguez had first appeared, and three times afterward. Each time, according to the report, he was "abusive and vulgar with dispatchers."
"There was sufficient probable cause to believe that Jackson was abusing the emergency 911 system," Rodriguez wrote in the arrest report. Jackson was arrested and charged with the offense, and taken to the Flagler County jail. He posted $500 bond.
It isn't his first run-in with the law. Jackson, a Brooklyn native, was sentenced to six months' probation in 2012 on a domestic assault and battery charge that had also included an obstructing an officer without violence charge. In 2009, he faced a battery charge that was dismissed. He was also charged with a probation violation in 2005 after a minor marijuana possession charge, and he's faced about 10 traffic matters since 2005.
Jackson, who works at an auto dealership in Daytona Beach, could not be reached at his home Monday afternoon.