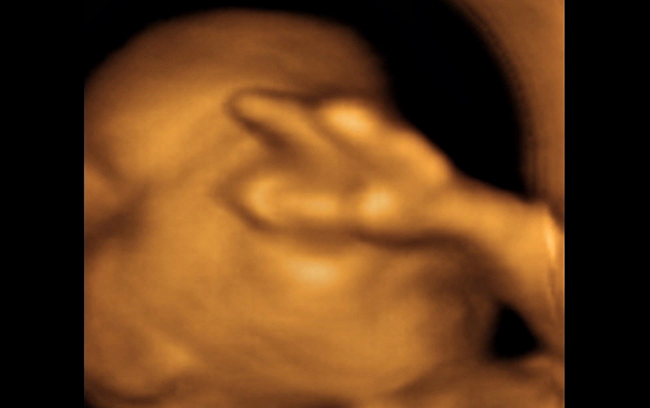 Florida lawmakers are moving forward with a controversial proposal that would place additional restrictions on abortions, largely barring the procedures if doctors determine that fetuses have reached viability.
The House is expected to take up its version of the proposal (HB 1047) on Wednesday, while the Senate Judiciary Committee approved the Senate version (SB 918) on Tuesday in a party-line vote.
Under current law, abortions in most cases are barred during the third trimester of pregnancy. But the bills would require that physicians conduct examinations before performing abortions to determine if fetuses are viable. If viability is reached, abortions would generally not be allowed — a change that the bills' supporters say could prevent abortions around the 20th week of pregnancy.
The supporters point to medical advances that have enabled premature babies to survive more often. Florida law places the third trimester as the time after the 24th week of pregnancy.
"Because of medical advances, there are babies that are being born at 20, 21, 19 weeks," said Senate sponsor Anitere Flores, R-Miami.
But the proposed restrictions drew intense debate Tuesday, with Sen. Arthenia Joyner, D-Tampa, saying the legislation "ties the hands" of physicians.
"Abortion is a deeply emotional, personal and complex decision that should be left to a woman, her family, her faith and her doctor," she said. "And we're not doing this here."
Joyner, Sen. Jeremy Ring, D-Margate, and Sen. Darren Soto, D-Orlando, voted against the bill. Supporting it were committee Chairman Tom Lee, R-Brandon; Sen. Rob Bradley, R-Fleming Island, Sen. Andy Gardiner, R-Orlando; Sen. Jack Latvala, R-Clearwater; Sen. Garrett Richter, R-Naples; and Sen. John Thrasher, R-St. Augustine.
If the proposal ultimately passes, it would not affect the vast majority of abortions. The state had 71,503 reported abortions in 2013, with 65,098 performed during the first 12 weeks of pregnancy, 6,405 performed from the 13th to 24th weeks and none performed later, according to a Senate staff analysis.
The proposed bills, however, have also drawn controversy because they would change the circumstances in which third-trimester abortions could legally be performed. Under current law, third-trimester abortions are allowed if they are necessary to save a pregnant woman's life or preserve her health.
The proposals would make that standard more restrictive, saying third-trimester abortions would be allowed to save a pregnant woman's life "or avert a serious risk of imminent substantial and irreversible physical impairment of a major bodily function of the pregnant woman other than a psychological condition." The more-restrictive standard also would apply to abortions performed after viability, if the rest of the legislation passes.
Joyner criticized the change, at least in part, because it would prevent taking into account the mental health of pregnant women in such circumstances. But Flores defended the change.
"I would argue that the psychological state of the mother, if it's something that is unstable, could easily be determined within the first 20 weeks of being able to make the abortion and isn't something that needs to continue on to the next trimester and a half," Flores said.
Joyner, however, challenged Flores on the issue. "That's your opinion. Do you have any medical data to substantiate your feeling?" she asked.
–Jim Turner, News Service of Florida