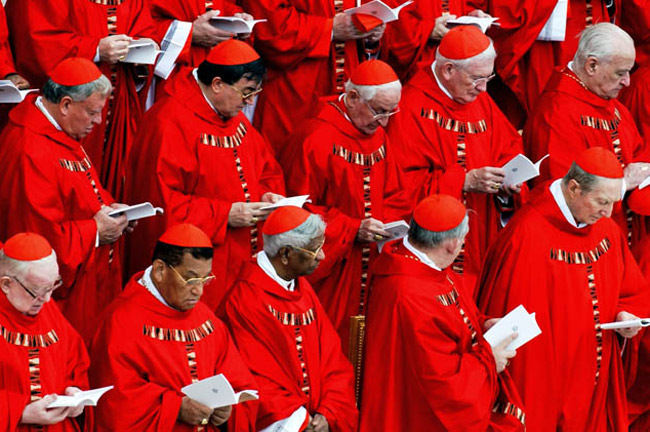 A coalition of anti-abortion groups this week launched a "Yes on 6" campaign to urge passage of a constitutional amendment that could pave the way for lawmakers to require parental consent before an abortion could be performed, and severely reduce privacy rights for teens.
Passed by lawmakers in 2011, the proposed amendment would change the state constitution to exempt abortion from issues covered by its privacy protection. (See the wording of the amendment below.)
The constitutional change is necessary, backers say, to circumvent a 1989 Florida Supreme Court ruling that said the right of a teenage girl to have an abortion without her parents' consent is protected by the state constitution's right to privacy, something that isn't explicitly afforded by the U.S. Constitution.
The Citizens for Protecting Taxpayers and Parental Rights, a political action committee funded by the Florida Catholic Council, Florida Right to Life, Orlando-based Florida Family Action and the diocese of Venice, Fla., said parents have a right to be involved in such a critical decision.
"We believe it is unfair to parents to both hold them responsible, by law, for the child's health while removing their ability to consent to the decisions that risk the very life of their child," said Randy Armstrong, a Tampa obstetrician.
Further, Amendment 6 would prohibit abortions from being performed at taxpayers' expense unless the pregnancy was due to rape or incest or if the woman's life was in danger.
"This is not a call to deny access to abortions for anyone, but simply to say that a private act should not be at public expense," Armstrong said. "Taxpayers should not be forced to foot the bill for abortion in Florida."
According to Agency for Health Care Administration figures, taxpayers in fiscal year 2009-10 paid $534.60 in Medicaid payments for four abortions.
Critics say the amendment would harm women.
"The Florida Alliance of Planned Parenthood Affiliates urges the public to vote no on Amendment 6 to protect women's health and keep politicians out of private, medical decisions," said Judith Selzer, vice president the Florida Alliance of Planned Parenthood Affiliates. "Amendment 6 is politicians putting women's health in danger. These decisions are best made by a woman with her doctor, family and her faith."
The campaign is the latest chapter in a long-standing battle over the issue of privacy rights and abortion since the 1989 Florida Supreme Court decision.
In 2004, Florida voters approved a constitutional amendment to allow parental notification before an abortion, but constitutional protections remain intact for the procedure.
In 2011, lawmakers passed another measure bolstering notification requirements, but maintained judicial bypass procedures that allow teens to have abortions performed without notifying their parents.
During the same session, they passed HJR 1179, which called on voters to approve an amendment restricting privacy rights protections in abortion cases.
–Michael Peltier, News Service of Florida

PROPOSED CONSTITUTIONAL AMENDMENT
ARTICLE I, SECTION 28
PROHIBITION ON PUBLIC FUNDING OF ABORTIONS; CONSTRUCTION OF ABORTION RIGHTS
This proposed amendment provides that public funds may not be expended for any abortion or for health benefits coverage that includes coverage of abortion, except as required by federal law or to save the life of the mother. This proposed amendment provides that the State Constitution may not be interpreted to create broader rights to an abortion than those contained in the United States Constitution. With respect to abortion, this proposed amendment overrules court decisions which conclude that the right of privacy under Article I, Section 23 of the State Constitution is broader in scope than that of the United States Constitution.