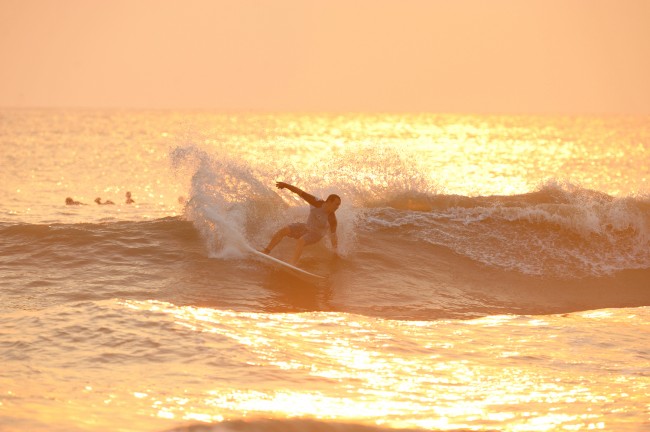 As Hurricane Irene batters New York City in a rare direct hit on the metropolis, it's relatively comforting to be able to sit back and appreciate what didn't happen here, aside from two lives lost to the still-roiling surf Saturday, in Beverly Beach and New Smyrna Beach.
On Thursday evening, at the height of storm activity offshore, A.J. Neste, who's as dexterous with his cameras as Flagler Beach's best surfers are with waves, went out shooting, and contributed the gallery below. (We added a couple of shots of our own of the day after, on Friday morning.)
To best view the pictures, don't go for the slideshow option: the images are too small that way, but click on the first one directly, then on the little forward arrows at the bottom-right of each picture.
Visit A.J. Neste at his website.
[nggallery id=85]