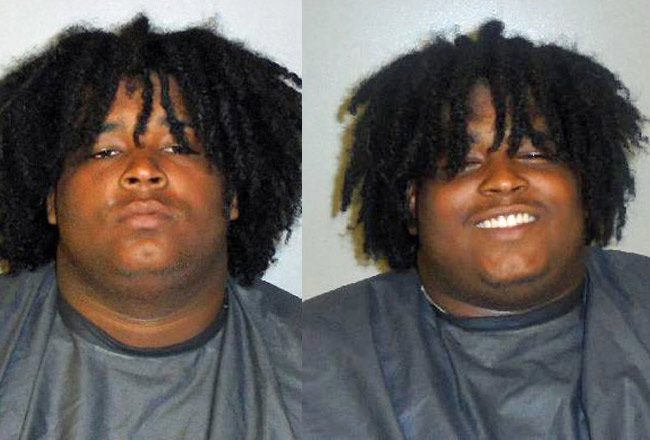 Phillip Haire must feel like he has a target on his back: the 19-year-old Palm Coast resident is having difficulties steering clear of rearrests, even though he's yet to be found guilty on any of the charges he's faced the three times he's been arrested this year. Haire was arrested again Wednesday on the sort of minor pot charge numerous states have quit arresting people for.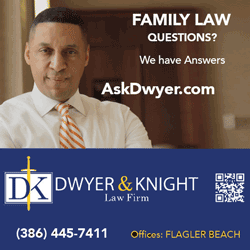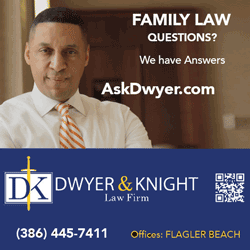 Haire came to wider attention last year when he did have a more literal target on himself: he was shot in the abdomen last July near his London Drive home by a 17 year old who was later charged with attempted murder.
In March, he was one of three men arrested on an allegation of a shooting spree on Belle Terre Parkway. But the State Attorney's office did not pursue the charges, which were all dropped less than two weeks ago. Meanwhile, he incurred new charges, this time of domestic violence and criminal mischief, late last month after he got into an argument with his sister.
The domestic violence charge was soon dropped, and the no-contact order with his sister was lifted after she wrote the court that the no-contact order was making it difficult and expensive for the family to contend with: "I don't feel unsafe with my brother being around," she wrote, "it was just an argument that was [taken] too far." As often as not, defendants who can afford savvy attorneys get that sort of charges dropped. Haire can't afford his own attorney. He's having to contend with a system that, absent such a defense, can be unforgiving and unrelenting, escalating–or snowballing–minor allegations into new charges in a self-fulfilling cycle.
Haire was at home Wednesday. In late May, he was released from jail on the domestic battery and criminal mischief charge but was given a pre-trial release directive that includes periodic supervision requirements–requirements that poorer defendants again typically fail to meet more often than richer ones for lacking ready means to be where and when they must be, though sheer negligence also may intervene. His pre-trial is scheduled for June 30. Even though the domestic assault charge was dropped, Haire was supposed to report to pretrial supervision on the criminal mischief charge last week. He didn't. That triggered a warrant from Circuit Judge Matthew Foxman and a charge of violation of pre-trial services.
A Flagler County Sheriff's deputy was dispatched to Haire's home at 11 London Drive Wednesday evening to serve the warrant. Haire was near his house when the cop showed up. The cop, of course, recognized him. "I have personal knowledge of Mr. Haire from previous law enforcement interactions and confirmed his identity by the use of DAVID," a law enforcement database, the cop, Shane Meehan–a seven-year veteran of the force–wrote in his report.
As Meehan was arresting Haire, he detected the smell of raw pot "emanating from" Haire, then located an electronic scale in Haire's pocket, "commonly used for weighing narcotics," the arrest report states, and Haire's wallet. When asked if he had any more "contraband" on him, Haire pulled out a small bag of pot, likely the same sort of pot as would be found in the possession of a few thousand residents, dignitaries, teachers, clergymen, cops, politicians and CEOs included, if their property or their person were searched. But Haire found himself in the sort of alleged criminal circumstance that builds upon itself: he was breaking the law in a cop's presence.
"Officer discretion" often applies in such circumstances, with cops confiscating the pot but not necessarily making an arrest, as described by police chiefs recently during a Flagler County Public Safety Coordinating Council meeting, where, ironically, staffers are writing a proposed ordinance that would de-criminalize the possession of small amounts of pot. But officer discretion also means that the arrest on pot charges can also be carried out, as it was Wednesday evening.
Haire was supposed to be served a warrant for missing a meeting. He ended up booked at the Flagler County jail for the third time in three months, on three charges–the pre-trial violation, the pot possession of less than 20 grams, and, a commonly preposterous charge that could apply to anything from cigarette paper to pincers to pipes that could be used for entirely legal tobacco products, a charge of possession of drug paraphernalia. He remained in jail today, on no bond.
His previous booking photos had shown the face of a grave, defiant young man. Wednesday's photo shows him smiling broadly, possibly from disbelief.