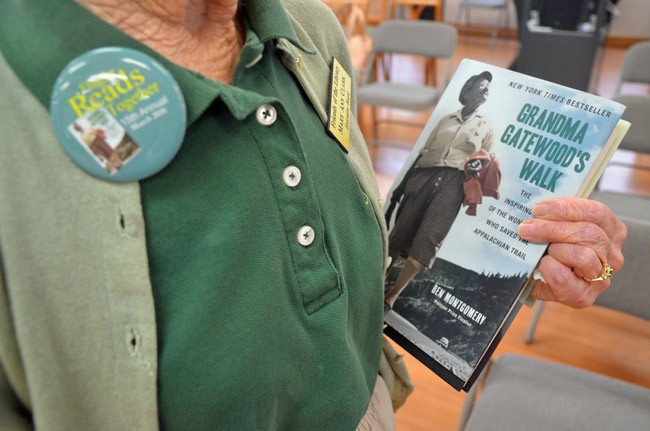 Now in its 15th year, Flagler Reads Together—the annual March celebration of good, or at least provocative, books: Bill O'Reilly's re-assassination of JFK two years ago was useful but not not exactly rich literature—is the Friends of the Library's attempt to give literature its due and encourage as many people in the county to read the same book at the same time. It started with "To Kill a Mockingbird" a decade and a half ago. It's taken on Ray Bradbury's "Fahrenheit 451," Marjorie Kinnan Rawlings's "Cross Creek" and  Zora Neale Hurston's "Their Eyes Were Watching God." Most titles have had a Florida or Southern connection.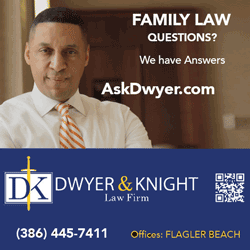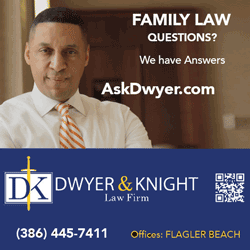 It's a long way from Flagler County to the Appalachian Trail—484 miles, to be precise, calculating the distance from the Flagler County Public Library to Springer Mountain, Ga., where the Appalachian Trail now begins. But Mary Ann Clark, founder of Flagler Reads Together, and Terry Jones, president of Friends of the Flagler County Public Library, found a way to make the link, thanks to a key Florida connection: Ben Montgomery, a reporter at the Tampa Bay Times and emerging author.
Two years ago Montgomery published "Grandma Gatewood's Walk" (Chicago Review Press), the first thorough account of Emma Gatewood's three complete walks of the Appalachian Trail. Montgomery had spoken last year at a Flagler Reads Together event and mentioned his book. Jones gave it a read. Emma Gatewood impressed her.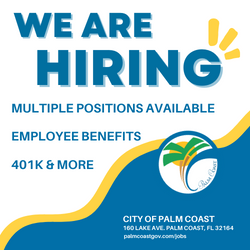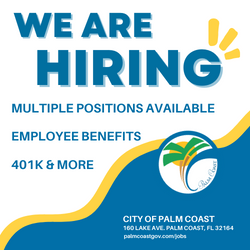 "She to me sounded like an ordinary person that did extraordinary things in her life," Jones said. "That's when a couple of other people in our Flagler Reads Together committee read it."
Grandma Gatewood was in.
On Friday, Montgomery was the featured speaker at Flagler Reads Together, with 84 people attending the kick-off at the public library's Doug Cisney Room. Much of the audience was alive when Gatewood made her first walk in 1955, but many were not yet old enough to vote, and if their tendencies followed those of the nation's, their eyes were watching America's new gods: TV and the automobile. Walking was as dead as Nietzsche's god.
---
"Why, I've done more since I was 'too old' than most young women."
---
Then came Gatewood. "Emma," Montgomery told his audience, "sparked something of a resurgence in walking."
For a woman who'd spent 34 years raising 11 children while trying to survive her husband's brutal and unrelenting assaults, deciding to hike the 2,000 miles of the Appalachian Trail alone in 1955, at age 67—a feat no woman had accomplished solo before—maybe did not seem so daunting. If Emma Gatewood could survive her husband's pummeling, his humiliations, his insatiable sexual lust, his condemnations of her as a nut case, maybe she could survive the odd bear and rattler, the surliness of fellow-hikers or the suspicions and inhospitality of a few people along a trail that wouldn't see its first murder until 1974.
She could, and did: On Sept. 25, 1955, after she'd caught the attention of Sports Illustrated, the Associated Press, United Press International and innumerable newspapers across the country, after her story had exhausted reporters' every cliché and sexist stereotype of an old woman going Mary Tyler Moore in the wild a quarter century before Moore took Manhattan, Grandma Gatewood, as she'd become known by then, completed what only six other people had done before her—all men.
She'd walked the 2,050 miles of the Appalachian trail from Georgia to Mount Katahdin in Maine in just under five months. "After the hard life I have lived," she wrote in her journal, "this trail isn't so bad."
She did it without high-tech gear, without training, without a stint at the National Outdoor Leadership School, without cell phones or so much as a power bar. She didn't even do it for the attention. At least she claimed she didn't, though subsequent walks reveal a coy streak of trading on her fame for the sort of attention and social flatteries she'd never received at home.
Still, she was never sure why she'd done it. She did it because, she'd say, "I wanted to." And she would do it again two years later, becoming the first person, man or woman, to "thru-hike" the Appalachian Trail twice. She'd do it a third time when she was 72, and go on to hike the Oregon Trail to boot.
Montgomery had grown up hearing stories about Gatewood, a great aunt of his mother's. Two years ago he was batting around ideas with his agent for a book. The Gatewood story took. It'd never been written. For all her celebrity status in the mid-1950s, Gatewood had become something of a footnote on the celebrated footpath. She died in June 1973, just as "Jonathan Livingston Seagull," which could have been a fable for Gatewood's life, was ending its two years atop the bestsellers' list. But even then she'd been largely forgotten, except in her part of Ohio. After Montgomery started looking into her past a few years ago, four of her surviving children—one of whom is in a nursing home in Orlando—opened up to him, giving him access to Gatewood's letters, journals, poems and photographs and asking nothing in return. Montgomery set to work and in a little over half a year completed the manuscript.
"I hope the book solidifies her as a pioneer," Montgomery says. He also credits her for "saving the Appalachian Trail"—something of a reach, as the trail was not quite at risk of disappearing even in its most neglected years, though Gatewood's walks and the publicity she garnered for herself certainly trickled on to the trail and spurred better upkeep.
The book is as much about Gatewood's walks as it is about her jarring life at the violent hands of her husband, her two escapes from him until her final one when she finally divorced and considered him dead to her. She referred to herself as a widow, though her husband, too, lived into the 1970s.
But it's not introspective. Gatewood is not one for meditations on nature or society, let alone on herself. She didn't take to people who remarked about her age. "Why," she told a reporter, "I've done more since I was 'too old' than most young women." Her politics are scant but sure—she once prevented her husband from casting a ballot when she discovered he'd switched parties and would vote FDR—and she took a snarly swing or two at reporters and photographers who pestered her too much. But she would likely have been startled to be seen as a model or a hero of any sort.
Nevertheless, it's what gives her story its most credible lift. The book, Jones said, is "motivational, because it kind of made you want to believe you could continue to make a statement with your life, no matter what your age, basically."
Friday's Flagler Reads Together kick-off was the first in a series of events planned for the rest of the month in conjunction with the book, and with this being the centenary of the National Park System, beginning with a trail walk at Graham Swamp Wednesday and a talk Friday at Palm Coast City Hall's Community Room, by Denise Bevan, an administrative coordinator at the city who's walked the Appalachian Trail.
As for Montgomery, he says he's planning to thru-hike the Appalachian Trail (that is, walk it from beginning to end) with his 11-year-old daughter soon.


Upcoming Flagler Reads Together Events:
Wednesday, March 9  Graham Swamp Preserve Trail walk 10 a.m. Join us for a walk on one of our local trails. Located between Colbert Lane and 1125 Old Kings Rd. Meet at Colbert Lane. (Approximately 2 miles.)
Friday, March 11 Walking the Appalachian Trail 2 pm with Denise Bevan: her personal experience. Palm Coast City Hall Community Room, 160 Lake Avenue, Town Center.
Friday, March 18 Showing of the documentary "Trail Magic: the Grandma Gatewood Story" followed by Q&A with director Peter Huston 2 p.m. Meeting Room
Wednesday, March 23 Library Book Club discussion of Grandma Gatewood book 3:30 p.m. Meeting Room.
Thursday, March 24 Mike Evans, Park Ranger, speaking on the National Park Service in recognition of the 100th anniversary of the National Park System 2 p.m .Doug Cisney Room.
Tuesday, March 29 Audubon speaker, Joe Dziak: Local Birds You Can See on Our Trails 1:30 p.m. Meeting Room. Flagler Reads Together Finale.
Unless otherwise noted, all events will be held at the Flagler County Public Library, 2500 Palm Coast Pkwy NW. For questions, call: 386-446-6763.