The annual 9/11 Memorial Motorcycle Ride and Ceremony, this year marking the 12-year anniversary of the September 11, 2001 terrorist attacks on the World Trade Center and the Pentagon, will begin with registration at 8:30 a.m. on Sunday, Sept. 9 at the Government Services Building in Bunnell.
Registration is free.
The 67 mile memorial ride is presented by the Palm Coast Chapter of the Red Knights as well as the Blue Knights, and the Port Orange-based law firm of Rue, Ziffra and Caldwell, with Flagler County government and the White Eagle lounge and Thunder Roads Magazine as additional sponsors. It will include food and entertainment, an emotional ceremony at 9:30 a.m., and the traditional memorial–and memorable–ride through Flagler and Volusia counties.
The nearly 70-mile ride begins at 10:30 a.m. It will have a police escort. The route begins at the GSB in Bunnell, making a loop south to Ormond Beach, across State Road 40 to DeLeon Springs State Park, north to Seville, and back into Flagler County. The ride ends at the White Eagle Lounge.
"We're proud to be a sponsor of this very important annual event and pay tribute to those we lost on Sept. 11, as well as our fellow firefighters and American heroes who put their lives on the line for us every day," said David Sweat, a partner in the personal-injury firm who has always taken part in the rides.
The ride will include a give-away for two to visit Ground Zero in New York, live entertainment, event t-shirts, for $15, free food and raffles, including the chance to win a trip for two to Ground Zero in New York.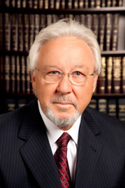 "We're still working on the job, something like that can happen to anyone of us nationwide, and we realize that," Flagler County Fire Chief Don Petito says, referring to the dangers of the job, "so we look at this as a big day, a significant day."
Previous rides have attracted up to 10,000 people, including 7,000 motorcyclists who paid tribute to our country's unsung heroes, according to Rue and Ziffra President Allan L. Ziffra.
"Each year we look forward to sponsoring this event and this year our firm will have several employees riding to show their support," Ziffra said.
The rain date will be the following Sunday, Sept. 15, 2013.
For more information, call Jessica Eckelbarger at 386/931-3779, or visit the ride's website, and see the video and flier below.

Rue & Ziffra 9-11 Memorial Ride, 2012

Rue & Ziffra's Bikers' Annual 9/11 Memorial Ride and Ceremony 2013 –