Thursday Briefing: 8 Year Old Tells of Dog Bite, School Orientations, Policing Panties
FlaglerLive | August 20, 2015
Today: high in low 90s, low in mid 70s. Details here.
Today's fire danger is moderate. Flagler County's Drought Index is at 340.
The weather in Tel Aviv, Israel: high 90, low 77. Details.
Today's document from the National Archives.
The OED's Word of the Day: purlieu, n..
The Live Community Calendar
Today's jail bookings.
Today's Briefing: Quick Links

Note: all government meetings noticed below are free and open to the public unless otherwise indicated. Many can be heard or seen live through each agency's website.
The Flagler County Economic Development council meets at 9 a.m. at the Government Services Building's board chambers, with various reports on real estate, agriculture and other industries.
Matanzas High School 9th grade orientation for new students, 6 p.m.
Imagine School at Town Center open house for students in grades 4 to 6, from 4 to 6 p.m.
Today is a pre-planning day for Flagler County school teachers.
Back to School Immunization, required by schools, available at the Flagler County Health Department through August 21, Monday through Friday from 8 a.m. to 11 a.m. and 1 p.m. to 3 p.m. on a walk-in basis. For further information, please call: 386-437-7350 ext. 2224.
Kevin Quinn is live at Center Stage at European Village, 6 to 9 p.m. Quinn performs a wide range of cover tunes as well as his own original songs. Some artists covered by Kevin include: The Beatles, Tom Petty, Jimmy Buffet, The Eagles, Roy Orbison, Louis Armstrong, Plain White Tees, Pure Prairie League, Jon Bon Jovi, Elvis, etc.

Princess Place Preserve Slated for Extreme-Sport-Type Endurance Race, and 6,000 Racers: With scant prior discussion at the Tourist Development Council and no prior discussion at the county commission or the county's parks and recreation board—and of course no discussion with the Princess Place Citizens Support Organization, which the county disbanded about a year ago—the county administration and Matt Dunn, the county's tourism chief, have been working out an agreement to turn over the Princess Place Preserve next March to Spartan Race Inc., an extreme sports organization that has already been collecting registrations and revenue for a massive race at the preserve in March. The hyper-endurance race, called the "Jacksonville Super at Palm Coast," entails turning the preserve into an 8 to 10-mile race course with 24 to 29 "natural" and artificial obstacles that radically alter the landscape and by Spartan's own description "may cause substantial wear and tear." The obstacle courses include barbed wire, scalable walls, mud—though Dunn says mud pits will not be part of this course—fire jumps, tire drags, traverse walls, carrying heavy loads of one sort or another and other obstacles.
Boy, 8, describes dog attack to hearing officer: Rickey Westfall, 8, is at the center of a dispute over the responsibility for a dog bite he suffered while visiting a friend's house. He says he was let in. His friend says he walked in on his own. "Whether Rickey was let inside or came in on his own is a critical detail for hearing officer Charles Cino, who presided over a public hearing Wednesday and must file a recommendation to the Flagler County Commission on whether Bacchus should be declared dangerous," the News-Journal reports. "The recommendation is expected to be issued within the next two weeks. Commissioners will decide during a future public hearing whether to follow Cino's recommendation." (Story paywall-protected.)
Michael King of the Mondex Sentenced to 10 Years in Prison For Soliciting 3 Under-Age Girls on Facebook: The conviction and sentence came at the end of a two-day trial over charges filed two years ago. The charges stemmed from King's contact with one girl starting in June 2013. King first saw the girl after delivering an air conditioning unit to her house, about a quarter mile from his. The girl then started getting Facebook texts from King "over and over again," according to court papers.
Flagler Cares to coordinate social services: Flagler Cares was formed about a year ago to identify gaps in service. "The point of all this is to maybe lower our output for indigent care, because they're being taken care of in a more holistic fashion," Barbara Revels, a Flagler Cares board member and a county commissioner, is quoted as saying in the Observer. "I think Flagler will be on the map throughout the state — maybe even outside the state — for doing something extremely different. I see (Baird) making this presentation across the state a few times, because I just know it's going to be successful."
Despite Same-Sex Marriage Ruling, Gay Adoption Rights Remain Restricted in Florida: Though Florida's ban on gay adoption was overturned in 2010, gay couples were unable to marry in the state until this year. Thus, they couldn't file adoption paperwork together, adding time and expenses to proceedings.

Circuit Judge Michael Orfinger hears injunctions at 8:30 a.m. and 1:30 p.m. in Courtroom 101. Circuit Judge J. David Walsh is in Drug Court starting at 9:30 a.m. in Courtroom 401. County Judge Melissa Moore-Stens is in various hearings starting at 10 a.m. in Courtroom 404.
A foreclosure sale is scheduled for 11 a.m. in the civil department lobby of the courthouse.
The Florida Supreme Court releases opinions at 11 a.m.

Note: Most proceedings below can be followed live on the Florida Channel.

Redistricting: The House Select Committee on Redistricting meets at 9 a.m., the Senate Reapportionment Committee meets at 10 a.m.
The House Rules, Calendar & Ethics Committee meets at 3:30 p.m.
Republican U.S. Senate candidates Carlos Lopez-Cantera, Ron DeSantis and Todd Wilcox are expected to appear at the Republican Party of Palm Beach County's annual "Lobsterfest" fundraiser, 6:30 p.m., Broken Sound Country Club, 2401 Willow Springs Dr., Boca Raton.

Police, Fire and Emergency Notes:
Sheriff's Office Investigates Three Commercial Burglaries with 26 storage units and trailers burglarized: The Flagler County Sheriff's Office is currently investigating three related incidents where thieves cut locks and broke into at least 26 storage units and utility trailers at two Palm Coast and one Bunnell location over this weekend. Thousands of dollars' worth of landscape equipment has been reported stolen from each of the three locations. The burglaries occurred at the following locations:
 Town and Country Storage located at 1 Enterprise Drive, Bunnell. Deputies were called at 7 a.m. on Saturday and upon arrival determined two vehicle trailers and eight storage units were broken into. No suspects have been identified.
 Hargrove Mini Storage located at 35 Hargrove Grade, Palm Coast. Deputies were called at 12:46 p.m. on Saturday and once they arrived, they identified eight utility trailers were broken into. Although there are no suspects in this case at this time, surveillance video shows a dark-colored sport utility vehicle entered the facility at 12:24 a.m. and then departed four minutes later.
 Southside Storage at Southside Business Park located at 4751 E. Moody Blvd., Palm Coast. Deputies were called at 12:58 p.m. on Saturday and once they arrived, they located at least eight trailers that were burglarized. At this time, there are no suspects in this case.
Based on the details of the three investigations, suspects gained entry into the facilities by cutting a chain at the front gate or tearing a fence and ripping it from its hinges. Deputies are working with victims to identify and estimate the value of the stolen items. If you know anything about these burglaries, or any crime that may have occurred in Flagler County, you are asked to call the Flagler County Sheriff's Office investigative Services Division at 386-586-4801, or Crime Stoppers at 888-277-8477. Tipsters can remain anonymous and may be eligible for a reward of up to $1,000.

President Jimmy Carter holds a news conference to discuss his cancer diagnosis.
The National Association of Realtors releases existing home sales for July. June numbers hit the highest level since February 2007.

Roma Court Academy under New Ownership, Grand Opening Scheduled: Roma Court Academy, Formerly Legacy Academy is under new ownership. This state of the art facility has a capacity to care for 350 children and is currently at half their capacity. Serving Flagler County and surrounding areas, "Roma Court is the only totally inclusive childcare, school and educational facility in the area", says Bill Gerrell, owner. Roma Court is enrolling infants to preschool, as well as before and after school care for 5 – 12 year olds.
Roma Court offers:
Camera monitors in real time
Fingerprint and card scan kiosks in the lobby. Parents/Caregivers can check in, view their current balance, even pay their invoice
Staff ratio of seven to one, and, staff have all educational backgrounds and have been background screened and checked
In house cafeteria, all meals are prepared fresh and on-site
State of the art technology includes computer lab
Outdoor play area and in house library
Roma Court Academy, located at 515 Palm Coast Pkwy, SW, Palm Coast, is hosting their GRAND OPENING with a 'Prince and Princess' themed open house on Saturday, August 22, 2015, from 10:00 a.m. to  2:00 p.m.   Tour the facility!  Swag bags will be given to the first 100 families.  There will door prizes, 3 Grand Prizes including a $100 gift card to Toys R Us, a Schwinn Toddler Bike, and a Family Weekend Getaway. For more information, call (386) 445-0834.
New Trustees Appointed to Florida AgMuseum: Commissioner of Agriculture, Adam Putnam, recently appointed two new trustees to the board of the Florida Agricultural Museum, Inc. (FAM), the State's official agricultural museum. The new trustees of the FAM's board include T. Jeff McCullough of St. Augustine. McCullough has worked many years as a marketing and branding consultant for the non-profit sector. He has served as the Director of Donor Relations & Special Projects for the National 4-H Council, the Development Director for the World Golf Foundation, and the Vice President of Development and Senior Director of Planned Giving for the Arbor Day Foundation. Michael Waldron of Lake Placid. Waldron is the Agricultural Sales Manager for Tradewinds Power Corporation. He has over twenty years of experience in agricultural sales, including working with 7L Brands of Lykes, Hidden Acres Nursery, and Manna Pro. Waldron served as the chairman for the Florida 4-H Foundation and was a board member for the Florida Nursery, Growers & Landscape Association. "I'm really excited to have these two respected representatives of the agricultural industry join our board," said Michael Kenney, president of the museum's Board of Trustees. "They bring some important insight on how we can be better partners with the community we serve and represent." The FAM is a 501(c)3 non-profit corporation that was designated in 1992 as the "Museum of Agriculture and Rural History of the State of Florida" under Florida Statute. In 1997 the museum was located on 460 acres in Flagler County. The museum's collection includes historic agricultural related buildings that were relocated to the museum site to interpret Florida's agricultural past. The FAM is also active in the conservation of heritage livestock, including Florida's heritage Cracker cattle and horses. The FAM provides a fun and educational experience for all ages to learn about the history and role of agriculture as one of the Florida's leading industries. For more information, please contact the Florida Agricultural Museum at (386) 446-7630.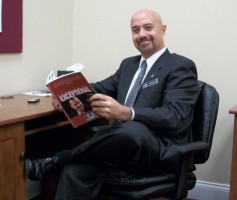 Peter DiSano Joins Pillar Mortgage: Pillar Mortgage LLC announces that Peter DiSano has joined their firm as an account mortgage specialist. "Peter has lived in this area over eight years and knows our community and the needs well," said owner of Pillar Mortgage Linda Niday. "He brings almost 20 years of experience to our customers and we are excited to have him on board." Peter is originally from Rhode Island and started his career in the mortgage industry in 1997. He has lived in Halifax Plantation since 2007 and previously worked at Town & Country Mortgage as well as Spanos Motors in Daytona Beach. "I truly enjoy helping everyone from first time home buyers to people discovering their perfect retirement home," said Peter. Pillar Mortgage LLC specializes in Conventional, FHA, VA, USDA, and Reverse mortgages for purchases and refinances. They hold a Florida Mortgage Broker Business license and strive to provide impeccable service. They are committed to finding the lowest possible mortgage interest rate and exceeding customer expectations. They are located at 17 Old Kings Rd., Suite B and are open Monday through Friday from 9:00am to 5:00pm. They can be reached at 386-246-3720, or online at www.palmcoastlending.com or https://www.facebook.com/PillarMortgageLLC.

The Florida Senate on Wednesday approved a congressional redistricting plan but will need to work out differences with the House before ending a special legislative session. Senators voted 28-8 to approve the plan, with all of the opposition coming from Democrats. The House approved a map Tuesday, but the Senate version included changes that affect the Tampa Bay and Central Florida regions. Senate Reapportionment Chairman Bill Galvano, R-Bradenton, said he hoped to have a public meeting later Wednesday with House Redistricting Chairman Jose Oliva, R-Miami Lakes, as they seek to resolve the differences. Lawmakers started a special session last week after the Florida Supreme Court ruled in July that current congressional districts violated the anti-gerrymandering "Fair Districts" standards approved by voters in 2010. The special session is scheduled to end Friday. The News Service will have a full report later Wednesday. News Service of Florida.
Researchers Link Longer Work Hours and Stroke Risk "People who work 55 hours or more per week have a 33 percent greater risk of stroke and a 13 percent greater risk of coronary heart disease than those working standard hours, researchers reported on Wednesday. The new analysis includes data on more than 600,000 individuals in Europe, the United States and Australia, and is the largest study thus far of the relationship between working hours and cardiovascular health. But the analysis was not designed to draw conclusions about what caused the increased risk and could not account for all relevant confounding factors. "Earlier studies have pointed to heart attacks as a risk of long working hours, but not stroke," said Dr. Urban Janlert, a professor of public health at Umea University in Sweden, who wrote an accompanying editorial. "That's surprising."" From The Times.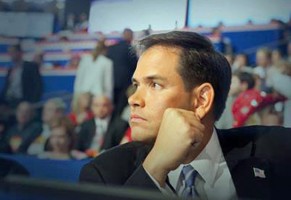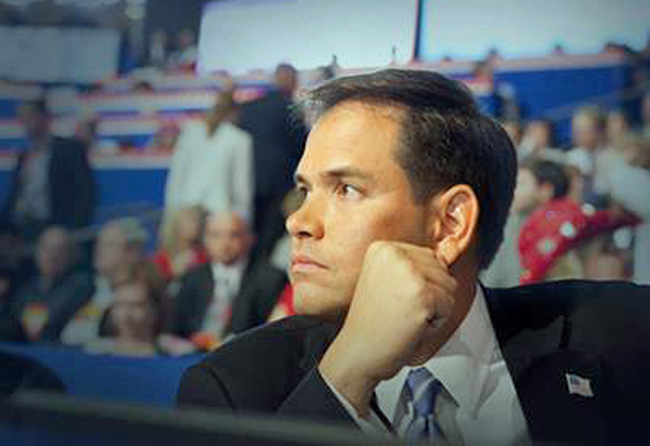 Where's Marco? Rubio's slow-go strategy in Iowa and New Hampshire puzzles some Republicans: "While some GOP hopefuls are already highlighting their progress toward visiting all of Iowa's 99 counties, Rubio's return to the state this week marks his first stop in the caucus battleground in a month. The Florida senator hasn't traveled to New Hampshire, home to the first-in-the-nation primary, since July 4, though he is expected to return before the end of August. […] Even after a burst of momentum following his campaign launch and a strong performance in the first GOP debate, Rubio's team has said it doesn't expect the young senator to surge until fall or even winter, when voters start paying more attention to the White House race. On Tuesday, Rubio told reporters his Senate duties and fundraising absorb chunks of his time. But he also suggested it was too early for voters to worry, saying he would be in Iowa often, "especially as we get closer to the caucuses."" From USNews & World Report.
Policing panties is a job for the private sector: "We here at the C.A.V.E. (Citizens Against Virtually Everything) Society held an emergency meeting this week to discuss the latest example of government overreach. […] Specifically, it's Florida Senate Bill 104, a proposed law that would extend the long arm of government into our underwear. The lead instigator of Florida's panty police is state Sen. Geraldine Thompson, D-Orlando. Her bill forbids stores to allow customers to try on intimate apparel, which is defined as lower undergarments and swimsuit bottoms, unless that item is tried on over clothes or with a disposable shield. […] This country was founded on the principle that all men are entitled to the Fruits of their Looms. And if the pursuit of happiness includes a woman's quest for the proper-fitting thong —- even though thongs, by their very nature, aren't engineered to fully do the job — what right does the government have to intervene?" Frank Cerabino in the Palm Beach Post.

Palm Coast Construction and Development Progress Reports:
The following is an update of ongoing construction and development projects in Palm Coast, through Aug. 6:
Palm Coast Parkway Six-Laning is 87 percent done: Widening on the north side of the parkway almost complete. Landscape irrigation work continues. Milling and Resurfacing of Roadway continues. FPL began installation of light poles and fixtures along the north side of the roadway.
Holland Park, 27 percent done: Continuation of installation of new water main. Began installation of FP&L primary conduit to new transformer.
Palm Coast City Hall at Town Center, 84 percent done: Installation of drywall on interior walls, mechanical duct work & VAV damper installation, electrical conduit rough-in and fire sprinkler piping are all 98% complete. Painting of interior and exterior walls continues. Floor tile in bathrooms continues. Mechanical system startup occurred. Parking lot curbing completed. Irrigation installation began See ongoing images of construction here.
Colechester Drive Bridge, 32 percent done: Bridge deck being removed, curbing on all sides has been removed.
County's I-95 Interchange Matanzas Woods Reclaim Water, 25 percent done: Contractor has installed approximately 1,000 ft. of reclaim water main total installed 5,000 ft. to date.
Palm Harbor Parkway Roadway Extension, 6 percent done: Contractor working on submittals and coordinating utility work with FPL & ATT.
Island Walk Shopping Center Phase 1, 91 percent done: The second run of gravity main was installed near Starbucks entrance.
Shops at Pine Lakes Convenience Store, 96 percent done: Pump station start-up and testing completed.
Old Kings Road Force Main – Master Pump Station, 10 percent done: Clearing crew on site removing trees.

Road and Interstate Construction: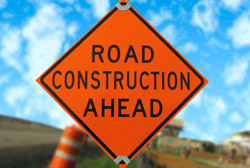 Palm Coast:
Palm Coast Parkway: Expect heavy delays on Palm Coast Parkway From 7 p.m. Tuesday, Aug. 18, to 5 a.m. Wednesday, Aug. 19: Westbound traffic will be reduced to one lane on the I-95 bridge. These lane closures are required for street light pole installations. In addition, motorists and other travelers should expect intermittent eastbound and westbound nighttime lane closures on Palm Coast Parkway between Florida Park Drive and Cypress Point Parkway / Boulder Rock Drive from 7 p.m. until 7 a.m., Sunday through Friday until the completion of the project in December 2015. One lane eastbound and one lane westbound will remain open at all times. These lane closures are required for paving and traffic signal operations.
Old Kings Road Lane Closures: On Monday and Tuesday, Aug. 17 and 18, motorists and other travelers should expect lane closures on Old Kings Road in the vicinity of the Matanzas Woods Parkway intersection. A single lane will remain open at all times. From Friday, August 21, through Sunday, August 23, motorists and other travelers should expect lane closures on Old Kings Road and Matanzas Woods Parkway in the vicinity of the Matanzas Woods/Old Kings Road intersection. A single lane will remain open at all times.
Complete Road Closure on Old Kings Road: On Wednesday and Thursday, Aug. 19 and 20, motorists and other travelers should expect a complete road closure on Old Kings Road and Matanzas Woods Parkway in the vicinity of the Matanzas Woods intersection. Matanzas Woods Parkway will be closed at Bird of Paradise allowing eastbound traffic to Matanzas High School only. Travelers heading south on Old Kings Road at the U.S. 1 intersection will be notified that Old Kings Road is open to local traffic only. Old Kings Road will be closed at the Forest Grove Drive intersection allowing northbound traffic to Matanzas High School only.
Road Closure Note: The northbound lane of S. Old Kings Road from Town Center Boulevard going north approximately 2.5 miles will have a moving lane closure starting Monday, July 27. The lane closure will be from 7 a.m. to 5 p.m. weekdays and will continue for approximately three weeks. A flagman will direct traffic.
Lane closures to begin July 27 on South Old Kings Road in Palm Coast: The northbound lane of S. Old Kings Road from Town Center Boulevard going north approximately 2.5 miles will have a moving lane closure starting Monday, July 27. The lane closure will be from 7 a.m. to 5 p.m. weekdays and will continue for approximately three weeks. A flagman will direct traffic. This lane closure is needed to allow a City contractor to clear the right-of-way along the roadway in preparation for an upcoming wastewater system project.
Flagler County Road 302 is Closed to all but local traffic as repaving began on June 7 and the roadway will be closed to all but local traffic. Others will be required to detour around County Road 302 using State Road 100. The roadway will be closed for 90 days, or until early September.
Palm Coast's Colechester Lane bridge to be closed July 7 through Sept. 4:  A detour will be established taking travelers over the Colorado Drive bridge instead. Signs will be posted directing motorists to the Colorado Drive bridge. The City of Palm Coast strives for safe construction zones. The City asks for the cooperation and patience of residents as this important bridge improvement project is completed. For more information, contact Palm Coast Customer Service at 386-986-2360.
US 92 to close overnight Tuesday for pedestrian bridge installation: The new pedestrian bridge installation is scheduled overnight Tuesday Aug. 18. Construction will run from 10 p.m. Tuesday night  to 5 a.m. Wednesday morning. During the installation, US 92 (International Speedway Boulevard) will be closed – eastbound and westbound – between Daytona Boulevard and Bill France Boulevard. Well-marked detours will be in place.
Detours:
Traffic going eastbound on US 92 will turn left on to Daytona Boulevard, right on to Avenue B, and then right on to Bill France Boulevard, where US 92 eastbound can be accessed.
Traffic going westbound on US 92 will turn right on to Bill France Boulevard, left on to Avenue B, left on to Industrial Parkway, right on to Avenue A, and left on to West Road, where US 92westbound can be accessed
This pedestrian bridge will be 750 feet west of Bill France Boulevard, and will include landscaping, lighting, fencing and bridge treatments. The bridge is part of the ongoing pedestrian improvements on US 92, which include upgrading the Williamson Boulevard intersection with new mast arms and other improvements, and replacing existing sidewalk and ditches with 12-foot sidewalks and closed drainage system. All businesses within the construction zone will be accessible during the instillation of the pedestrian bridge. For more information about this, and all Central Florida state roadway projects, visit www.cflroads.com.
Volusia: I-4 Widening from SR 44 to east of I-95, Monday and Friday, 7:00 a.m. – 5:00 p.m., Eastbound/Westbound shoulder closing. Sunday through Thursday, Eastbound and Westbound lane closures as needed from 8 p.m. to 6 a.m. Thursday, 9:00 p.m. – 5:30 a.m. EB road closure between Canal St./SR 44 and I-95 with detour at US 92 exit ramp.Motorists should be aware of traffic shifts near Canal St./SR 44.
County Road 304 Project Map and Description

Click on the links for more details:
August 29: Flagler Chapter of the NAACP Hosts Annual Freedom Fund Banquet, 6 p.m. at the Ocean Ballroom of the Hammock Beach Resort, 200 Ocean Crest Drive, Palm Coast. The branch boasts of fine dining, dancing, and music provided by Darnel Butler & Xpression.
Friday, Sept. 11: The Palm Coast Arts Foundation Presents Big Band Night (and more) with The Chris Thomas Band of Jacksonville, in the Ballroom of Halifax Plantation, 4000 Old Dixie Highway, Ormond Beach. Dinner and dancing is all part of the ticket price ($50 PCAF members; $60 general public).  Click here for details.
Sept. 28: Bunnell's State of the Art Water Treatment Facility Grand Opening and Ribbon Cutting at 100 Utility Drive (directly across the street from the Flagler County Government Services Building), from 4 to 6 p.m.
Oct. 6: The Flagler County School Board holds a town hall meeting at the Government Services Building.
Flagler County is now accepting applications for the Fall 2015 Citizens Academy. Classes will be held on Thursday evenings from 5 to 8 p.m. beginning September 10 for nine weeks. For more information, click this link or go to flaglercounty.org/academy.

Comment of the Day (From the Comment Section):
sarah krieg in "Princess Place Preserve Slated for Extreme-Sport-Type Endurance Race, and 6,000 Racers": Definition of preserve: to keep in its original state:to keep safe from injury, harm or destruction.I have been taking my children to Princess Place Preserve for nearly 20 years.Teaching them not to break any branches, not to pick any flowers, not to harm any animals.This is the one place I go to make the craziness of the world go away.I have been in tears for the last hour thinking how 20 years of teaching my children to love and enjoy something so natural and beautiful can be destroyed for some silly game.Please do not allow this stupid race to occur here.There are plenty of places in Florida that are already damaged that they can have their fun in.Leave this one for the people who truly respect and love nature !!" Reply to sarah krieg here.

Cultural Coda:
My 10 Favorite Books: R.E.M.'s Michael Stipe
From The Times.