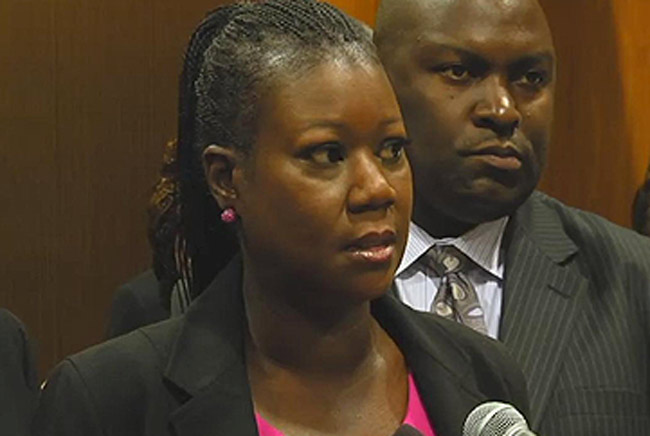 With lawmakers taking a new look at Florida's "stand your ground" law, the mother of the young man whose death brought the law back into focus urged lawmakers Wednesday to repeal it.
"How many lives do we have to lose?" Sybrina Fulton, mother of Trayvon Martin, asked outside the legislative chambers. "How many children have to be killed? How many times are we going to bury our loved ones and not do anything about it?" (Watch the press conference below.)
The law – passed in 2005 – allows people who feel threatened to shoot their assailants in public.
Martin, who was 17, was shot and killed by neighborhood watch volunteer George Zimmerman in Sanford on Feb. 26 of last year. Martin was walking through a gated neighborhood where his father lived and was unarmed. Zimmerman was following him because there had been lots of burglaries in the neighborhood.
Zimmerman wasn't arrested for 44 days following Martin's death, until protest rallies were held nationwide. Now he faces a second-degree murder charge and a June trial. He plans to use the "stand your ground" defense, saying he felt threatened.
Fulton said the law had protected her son's killer.
"I just don't quite understand how someone can be a make-believe cop, pursue my son who had every right to be in that neighborhood, chase him, get in a confrontation with him, shoot and kill him and not be arrested. Something has to be done."
Rep. Alan Williams, D-Tallahassee, has filed a bill (HB 4009) to repeal the law. Sen. Dwight Bullard, D-Miami, who called the law "legalized vigilantism," has said he'll sponsor it in the Senate.
An analysis of FBI homicide data by the office of New York Mayor Michael Bloomberg, co-chair of Mayors Against Illegal Guns, found that states that passed "stand your ground" laws saw a 53.5 percent increase in justifiable homicides in the three years after enactment, while states without such laws saw a 4.2 percent rise.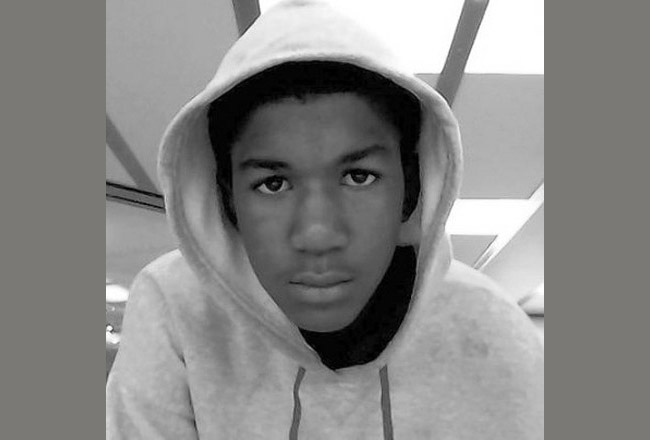 "Every Tom, Dick and Harry who kills somebody is saying 'I was standing my ground,'" said Fulton's lawyer, Benjamin Crump, of Tallahassee.
Gov. Rick Scott appointed a Safety and Security Task Force in the wake of Martin's killing to study the "stand your ground" law and make recommendations to the governor and Legislature.
Black lawmakers were irate that none of them, including Sen. Oscar Braynon, who represents Miami Gardens, where Martin lived with his mother, was appointed to the panel.
"The only people put on there were people that were proponents," said Braynon, a Democrat. "So we'll be just as bold in our response as they were bold in their response to us…when they put none of us on the committee, when they refused to come to our community, and when they gave us recommendations that amounted to nothing."
Rep. Dennis Baxley, R-Ocala and the House sponsor of "stand your ground" in 2005, took issue with that. He was one of four lawmakers tapped for the task force.
"The Safety and Security Task Force did an extensive review, heard a lot of testimony, weighed all the evidence, and decided that the overall evidence was that we had some pretty effective legislation going," he said. "People that say we didn't do anything, they just don't like the outcome."
Baxley said the law is depicted as controversial, but in fact passed the Senate unanimously and the House 94-20.
"I think most people understand it, that we want to stand beside law-abiding citizens," he said. "And if they stand their ground and stop a violent act from occurring and prevent people from being harmed, that's the right thing for them to do, and we should stand with them."
Asked whether the repeal bill wasn't "pie in the sky," given the strength of support for the law, Williams replied: "If we didn't file it at all, the opportunity to do anything would have been zero. You lose nothing by having an honest debate."
–Margie Menzel, News Service of Florida