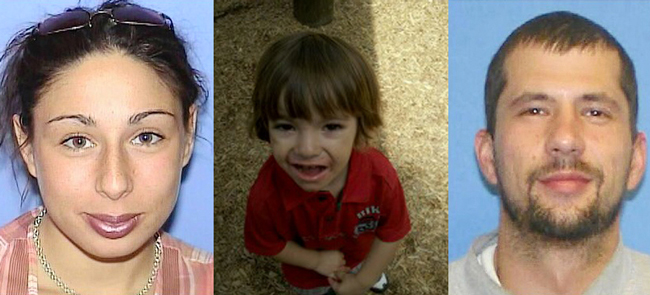 [Editor's Note: Nathaniel Fons was found in New York City on Tuesday evening, April 20. Read the story here.]
The Florida Department of Law Enforcement issued an alert this morning for 3-year-old Nathaniel Fons of Maryland, after the boy's bother was arrested and jailed in Flagler County on counterfeit charges. The boy was last seen in Jacksonville with Eleanor Black, 29, and William S. Scott, 32, according to FDLE.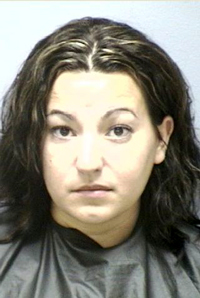 The child's mother and a companion were arrested Sunday evening in Palm Coast, on charges of operating a counterfeit money operation. The mother of Nathaniel James Fons was arrested around 5:50 p.m. by Flagler County Sheriff's deputies after a convenience store clerk reported receiving a counterfeit $100 bill. The clerk was able to give a description of the recreational vehicle the suspects were driving, the Flagler County Sheriff's Office reports.
Deputies stopped the RV, which was reported stolen out of New York, on Palm Coast Parkway, and arrested Erin Jessie Comeau, 26, of Aberdeen, Maryland, and Christopher Michael Brandstter-Howell, 21.
Comeau told deputies the two were traveling with Black and Scott, who are suspects in the counterfeiting operation. Black and Scott have two daughters, whose ages are not known, according to Flagler County Sheriff Don Fleming. Nathaniel was traveling with Black and Scott. The couple and the children were not found at a Jacksonville hotel when their 1994 blue Chevy Suburban was located in the hotel's parking lot by Duvall County deputies.
Initially, Fleming said, Nathaniel's mother told detectives in Flagler County that she was comfortable with Black and Scott keeping her child. "Then," Fleming said, "she decides this morning that she's no longer comfortable with her son being with them." Comeau changed her mind when she was told that Black and Scott had fled their hotel. It was at that point that FDLE issued the missing-child report.
Initial reports described the child as being from Palm Coast. That's not the case. Mother and child are from Maryland. They were merely traveling through Palm Coast when Comeau was arrested.
Nathaniel Fons is described as being two-feet, four inches tall and weighing 28 pounds. He has brown hair and brown eyes. He was wearing a Pittsburgh Steelers jersey, black and white shorts and black, white and red sneakers, according to FDLE. He was last seen last night with Black and Scott around the 9100 block of Bay Meadows Road in Jacksonville (see map).
Black, 26, is a white female with brown hair and brown eyes. Williams is a 21-year-old white, male with brown hair and brown eyes.
"I put a plea out to these people to return the child before we have to charge them," Fleming said. "Right now they're not charged. If they come back with the child, we're fine." Fleming specified that Black and Scott wouldn't be charged with kidnapping if they return the child. They do, however, face possible counterfeit charges.
The Sheriff's office is trying to locate a picture of Nathaniel. If you have information on the missing boy, call the Flagler County Sheriff's Office at 386/313-4911.
[More to come.]