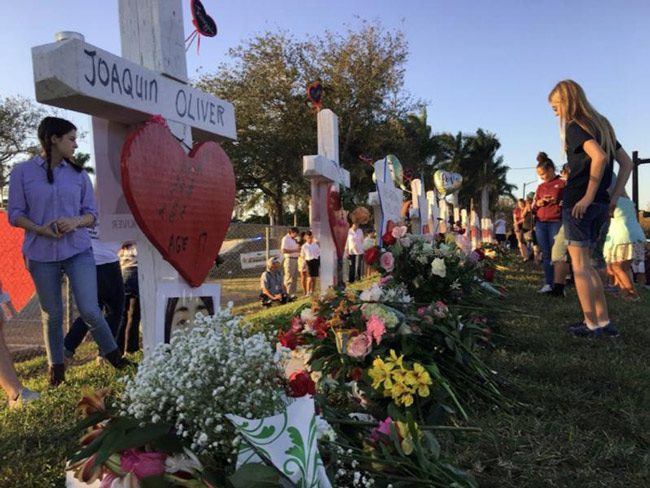 As expected in a major election year, it was out with the old and in with the new in Florida politics.
Except the new pretty much resembles the old, with Republicans this year holding the governor's office, a state Cabinet majority and picking up a U.S. Senate seat after the November elections.
The Democrats came close to reversing their political fortunes. But again, they came up short — with the exception of one Cabinet seat.
The election's aftermath will also bring a revamped Florida Supreme Court, with the newly elected Republican governor appointing three justices and creating a solid conservative majority on the state's highest court.
NEW RESIDENT OF THE GOVERNOR'S MANSION
With Gov. Rick Scott facing term limits after eight years, the race to replace him drew a crowded field.
The narrative was similar in both the Republican and Democratic primaries. Establishment favorites led early, only to have their paths to the nominations disrupted by lesser-known outsiders who appealed more strongly to the parties' most-ardent voters.
For the Republicans, former U.S. Rep. Ron DeSantis of Ponte Vedra Beach blew by Agriculture Commissioner Adam Putnam, who was better funded and better known.
DeSantis' momentum became inevitable with the backing of President Donald Trump, who endorsed DeSantis and personally campaigned for him.
In the Democratic primary, former U.S. Rep. Gwen Graham, the daughter of former Gov. and U.S. Sen. Bob Graham, was the early leader. But she faced well-financed challenges from former Miami Beach Mayor Philip Levine, billionaire investor Jeff Greene and Winter Park businessman Chris King.
Yet, in the end, it was then-Tallahassee Mayor Andrew Gillum who won despite lacking the financial backing of his opponents and facing questions about an ongoing FBI investigation into his city. His charismatic, unapologetically progressive message resonated with Democratic primary voters.
The general election campaign became, as predicted, a "base election" between DeSantis and Gillum. DeSantis appealed to his conservative supporters, including holding rallies with Trump. Gillum played to his progressive base, seeking to energize younger voters, women and urban voters, while raising the prospect of electing Florida's first African-American governor.
DeSantis prevailed in the narrowest general election for governor in the state's history, beating Gillum by fewer than 33,000 votes out of the more than 8.2 million votes cast.
The results were confirmed in a recount, and DeSantis will take office on Jan. 8.
A NEW JOB FOR SCOTT
Another incredibly tight election ended the political career of U.S. Sen. Bill Nelson, a Democrat who has served more than 40 years in Washington, on the state Cabinet and as a state legislator.
Scott prevailed by 10,033 voters — a 0.12 percent margin — over Nelson, who was seeking re-election to a fourth term in the U.S. Senate.
Like his two costly, narrow wins for governor in 2010 and 2014, Scott was helped, in part, by his wealth, contributing more than $64 million of his own money to the race.
His victory means that Florida will be represented by two Republican senators in the U.S. Senate for the first time since the Reconstruction era. Scott will join U.S. Sen. Marco Rubio, who won re-election to a second term in 2016.
NEW MEMBERS JOIN CABINET
Although they get less attention than the governor, Florida's three Cabinet members play an important role in the state executive branch. And this year, all three seats were up for election.
Republican Chief Financial Officer Jimmy Patronis, who was originally appointed to his office by Scott, beat former state Sen. Jeremy Ring to stay on the Cabinet.
Former Hillsborough County Circuit Judge Ashley Moody, a Republican, beat Democratic state Rep. Sean Shaw to succeed term-limited Attorney General Pam Bondi.
And in the closest statewide race in 2018, Fort Lauderdale attorney Nikki Fried beat Republican state Rep. Matt Caldwell by 6,753 votes to succeed Putnam as agriculture commissioner.
Fried's victory carried even more significance because of Nelson's loss in the Senate race. It will leave her as the only elected Democrat holding a statewide office when she joins the Cabinet on Jan. 8.
A NEW DAY ON SUPREME COURT
Scott repeatedly asserted his right to appoint new Supreme Court justices to replace three justices who are retiring because they have reached a mandatory retirement age.
But the Supreme Court made it clear that DeSantis, as the new governor, has the sole authority to appoint replacements for justices Barbara Pariente, R. Fred Lewis and Peggy Quince, who all leave the court on Jan. 8.
The Supreme Court Judicial Nominating Commission has advanced 11 nominees, who all have conservative credentials, to replace the three retiring justices. None of the nominees is an African-American, meaning the court will be without a black justice for the first time in 36 years when Quince retires.
The court will have a conservative majority, as Pariente, Lewis and Quince have been part of a liberal bloc. And the judicial shift may be long lasting, as voters in November approved a constitutional amendment that allows judges and justices to serve until the age of 75, up from the prior mandatory retirement age of 70.
NEW ADDITIONS TO CONSTITUTION
Florida voters embraced 11 state constitutional amendments in November, including the restoration of rights for felons who have served their sentences and a ban on greyhound racing.
The only ballot measure that — somewhat surprisingly — failed would have provided a larger homestead property-tax exemption for residents.
The endorsement of the constitutional changes was a win for the Constitution Revision Commission, a panel that only meets every 20 years and has the power to put proposed amendments directly on the ballot. Seven of the commission's proposals passed, with the only setback being a ballot measure that was rejected by the courts.
ANOTHER TRAGEDY DEVASTATES FLORIDA
The massacre of 17 students and staff members at Marjory Stoneman Douglas High School in Parkland dominated the first half of the year. The Feb. 14 shooting came in the middle of the legislative session, forcing lawmakers to act quickly on the crisis.
The Republican-dominated Legislature and Republican governor embraced some new gun-control restrictions, including increasing the minimum age to buy firearms to 21; placing a prohibition on "bump stocks," which enable semiautomatic weapons to be used as automatic weapons; and imposing a three-day waiting period for the purchases of rifles and other long guns. The increase in the minimum age to buy firearms drew a lawsuit from the National Rifle Association.
The legislation also included $400 million in funding to improve school security and to beef up mental health services.
The impact of the high school shooting is still being felt as lawmakers and the new governor await a set of recommendations from a special commission that probed the Broward County tragedy. It will remain a major issue in the 2019 legislative session, which begins in March.
ANOTHER HURRICANE HITS HOME
For the third year in a row, Florida felt the impact of the annual hurricane season.
In 2016, Hurricane Hermine, a Category 1 storm, struck near Tallahassee, while the more-powerful Hurricane Matthew ran along Florida's East Coast bringing flooding and storm damage.
In 2017, Hurricane Irma impacted most of the state from the Keys to the Florida-Georgia border.
In 2018, Hurricane Michael, a powerful Category 4 storm, caused billions of dollars in damage in parts of the Panhandle, after making landfall Oct. 10 east of Panama City.
The region, which has a large number of rural, low-income communities, may take some time to recover. And the hurricane-recovery efforts will be another issue for lawmakers in the coming year.
STORY OF THE YEAR: A former student at Marjory Stoneman Douglas High School in Parkland is accused of carrying out an armed assault at the school on Feb. 14, leaving 17 students and staff members dead.
QUOTE OF THE YEAR: "Well, things worked out a little differently than Grace and I had hoped. But let me say, I by no measure feel defeated." — U.S. Sen. Bill Nelson, reflecting on his election loss that ended his lengthy political career.
–Lloyd Dunkleberger, News Service of Florida