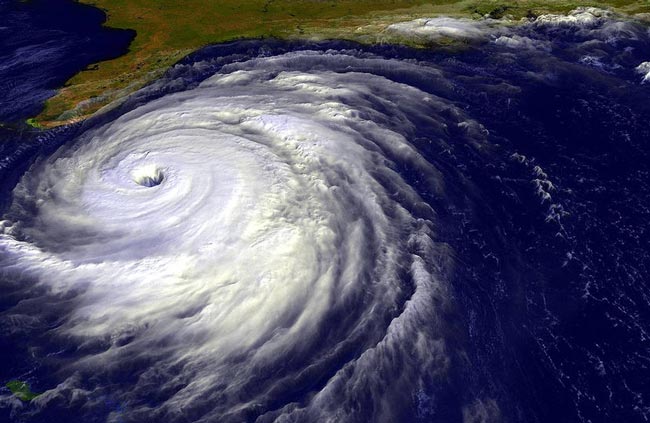 Environmental groups are surveying the damage done by this year's legislative session, and saying it was one of the worst sessions for the environment in recent memory.
The Republican-dominated Legislature approved a raft of bills that generally favor developers over environmental protections in the name of reducing bureaucratic red tape and increasing jobs.
"It was one of the toughest sessions," said Charles Pattison, the president of growth management advocacy group 1,000 Friends of Florida. The approved bills include a major overhaul of the state's growth management laws that reduces state oversight, a change to environmental permits that give developers more power in environmental disputes and more legislative oversight of the state's water management districts as well as a cut to their budgets.
"In prior years, legislators were more willing to moderate some of the extremes in deregulation and bills that have a negative impact on the environment," said Janet Bowman with the Florida chapter of the Nature Conservancy. But this year there was no "backstop," Bowman said, as legislative leaders gave a thumbs-up to most of the bills environmental groups opposed.
Gov. Rick Scott has yet to sign any of those proposals into law, but has indicated interest in downsizing the role the state's land planning agency, the Department of Community Affairs, plays in overseeing development decisions.
The Governor's support for reducing state oversight of development decisions hasn't stopped environmental groups from pushing for vetoes. Two environmental groups, 1,000 Friends of Florida and the Florida Wildlife Federation, sent a letter to Scott on Tuesday requesting a veto of HB 7207, the growth management bill.
"It would undermine 35 years of thoughtful statewide growth management policies," the letter says.
Environmentalists acknowledge the session could have been worse. The session began with environmental groups facing over a dozen measures they believed could cause harm to the environment. But a number of those proposals died, including one that would have delayed deadlines for treatment requirements on waste disposal into oceans and another that would have shortened the deadline for approving development permits.
Other bills have a murkier prognosis. One measure, HB 13, would have repealed a state law requiring septic tank inspections every five years. The bill failed when the Florida Senate chose not to vote on it, but was partially resurrected by language stuck in a budget bill that delayed implementation of the law another year.
Of all the changes the Legislature approved, environmental groups generally agree the growth management bill has the most potential to damage the environment by increasing sprawl and congestion and decreasing incentives to build in urban centers. The bill (HB 7207) also reduces state oversight on development approvals, giving cities and counties more control over development decisions and whether to charge developers for roads, parks and schools.
Supporters said the measure still retains some state oversight over projects that have a significant regional impact and that heavy state oversight is no longer needed because more cities and counties have their own land planning ability.
"This was a huge change," Bowman said. Pattison, with 1,000 Friends of Florida, said the growth management bill was generated "under the false premise that somehow (Department of Community Affairs) had stifled job growth."
Pattison said statistics on how many projects the department green-lighted don't bear that out. "We didn't buy that and we didn't think anybody showed anything that demonstrated that," Pattison said.
Attempts to promote the Senate version of the growth management bill, which environmentalists favored, were derailed after the House essentially won out in negotiations.
Another measure that environmentalists opposed (HB 993) shifts the burden for proving environmental harm in permit challenges to challenger, instead of the developer. Environmentalists say it will weaken and nearly eliminate any ability to challenge permits, though supporters say it puts both parties on equal footing.
But one lobbying group's terrible session can be another group's winning session. Keyna Cory, a lobbyist with Associated Industries of Florida, said the group was "thrilled" to get approval for the environmental permit bill.
"That was our highest priority out of all of our bills," Cory said. Businesses say permits that grant permission for development will be approved more quickly, spurring faster job growth. "Anything we can do to expedite permitting helps," Cory said.
Lawmakers who supported the bill also said they believe anything that removes development obstacles will yield jobs.
But Bowman said over the years the Legislature has made many attempts to streamline permitting.
"I personally have not seen the relationship between doing that and economic development," she said. "We are sacrificing environmental quality for questionable economic benefit."
Bowman said there is some hope that Scott might consider a veto of a bill (SB 2142) that expanded the Legislature's authority over water management district budgets. The bill allows the Legislative Budget Commission to veto items in water management district budgets, a power given only to the Governor under current law.
"I would say the water management district (bill) directly undermines to some extent the governor's authority," Bowman said. "Governors in the past have tended to veto these measures, not just on the environment, but that in general negatively affects their authority."
As environmentalists are surveying the session wreckage, some business lobbyists offered hints of what is to come next year. Cory said after driving home early Saturday morning after the legislative session ended and getting a few hours of sleep she began crafting a list of legislative priorities for next year.
Tops on her list: this past year's HB 239, a bill by Rep. Trudi Williams, R-Fort Myers that died in the Senate this year. It dealt with the state's ability to set water quality standards. Cory said next year she will work on the Senate.
"They are not aware of how water affects the economy," Cory said.
–Lilly Rockwell, Florida News Service