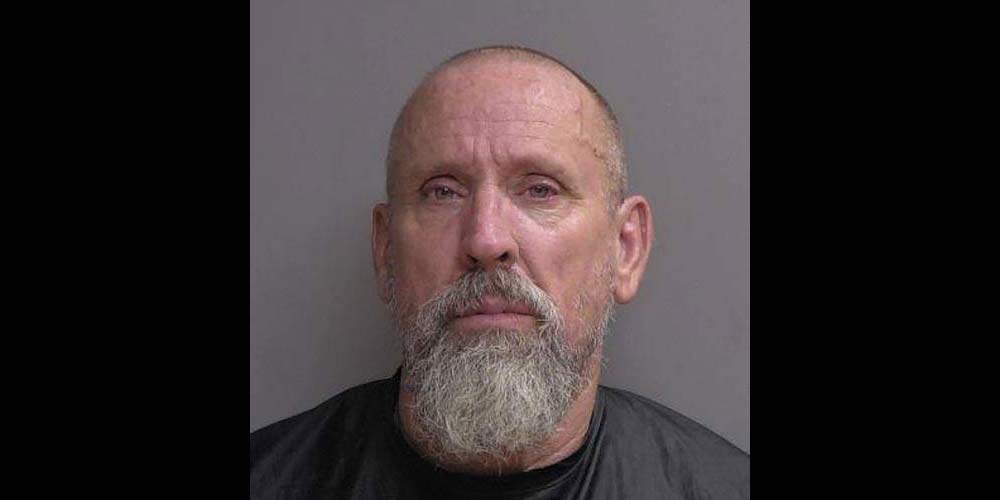 Flagler County Sheriff's deputies were involved in a two-hour, high-risk standoff at 94 Brunswick Lane in Palm Coast Monday night that ended with the arrest of Michael H. Wells, 57, who had barricaded himself and threatened a deputy with what appeared to be a gun after luring him into the house to pick up another firearm. He is being held at the county jail on $102,500 bond.
Wells faces four felonies, including a second degree felony charge of aggravated assault on a law enforcement officer, and third-degree felony charges of false imprisonment and strangulation. The incident had begun as a domestic violence confrontation between Wells and his wife. Wells's wife had filed for divorce from her husband of 27 years in early May, only to dismiss the filing a few days later.




On Monday, she had arrived home after 5 p.m. to find Wells drunk and belligerent, according to his arrest report, as he screamed at her, broke items in the house and threw one at her that lacerated her left arm, which bled. Ninety minutes later he grabbed her by the hair and chin, dragged her, struck her in the face, choked her and prevented her from leaving, threatening to "lay you down unconscious," before she managed to escape and call 911.
The standoff followed after law enforcement surrounded the house. "I won;t go without a fight," Wells yelled out to deputies on the perimeter.
As the crisis negotiating team was speaking with Wells, he placed a handgun–a .40 caliber Smith & Wesson–by the front door of the house and asked for a deputy to retrieve it. A sergeant and a deputy opened the storm door and entered the house to retrieve the gun, giving Wells loud verbal commands to come out of the house. Instead, Wells began to scream to deputies to get out of his house. He moved to the master bedroom, rummaged through drawers, and, continuing to scream to cops to get out, retrieved what looked like a silver handgun.
Wells, his arrest report states, raised the firearm, "holding the firearm by his head pointed straight up" as he continued to yell to deputies to get out. A deputy pointed his gun at Wells, ordering him to drop the firearm. Wells, who could have been shot at that point, refused and closed the bedroom door. Deputies retreated to covered locations.




Thirty minutes later, Wells exited the front door and was apprehended without further complications–at 10:17 p.m. The second firearm turned out to be a .177 caliber air pistol.
As Wells was being arrested, he told deputies he wanted to file charges against his wife for domestic violence, only to recant the statement shortly afterward. He was booked at the Flagler County jail.