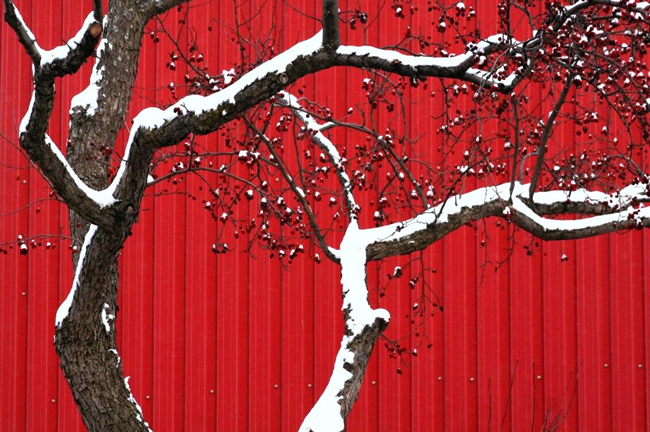 You're welcome to send your Live Wire news tips or suggestions to [email protected].
Today's Live Wire: Quick Links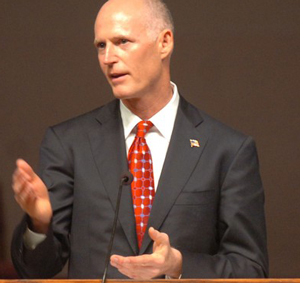 Any politician talking tax cuts these days takes his cues from flat-earthers and other delusional ideologues. One of those politicians is Rick Scott,. who managed to get elected on the overarching deception that he could balance Florida's $3.5 billion deficit and offer up massive tax cuts. His own Republican legislative leaders–happy though they were he got elected, and happy to play along with the deception as long as it ensured his election–are now sounding the alarm. From the Tampa Tribune: "On Wednesday, in an appearance before the Tallahassee press corps, Scott insisted he intends to keep those promises, which included phasing out corporate income taxes and cutting school property taxes by nearly a fifth.
But facing a gap of $3.5 billion or more to balance the state's budget, currently $70.4 billion, Republican state Senate President Mike Haridopolos and House Speaker Dean Cannon indicated to the same gathering that they're skeptical at best that tax cuts are possible. Scott's response Wednesday: "I'm going to put out a budget that shows them how to do it." The views suggest a potential fracture in the seemingly monolithic Republican control of state government. Scott hinted he would go over the heads of the Legislature to the populace, if necessary to achieve his goal. "I'm going to talk to people around the state and explain why I believe in it, and I believe that we will get those reductions," he said. […] During his campaign, Scott promised to cut property taxes collected for schools by 19 percent right away – 1 mil out of 5.3 mils – which would eliminate about $1.4 billion in revenue; he would cut another mil over the following seven years of his tenure. He promised to eliminate the state's corporate income tax, which produced about $1.8 billion last year."
See Also: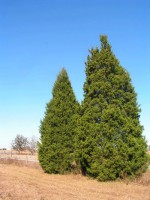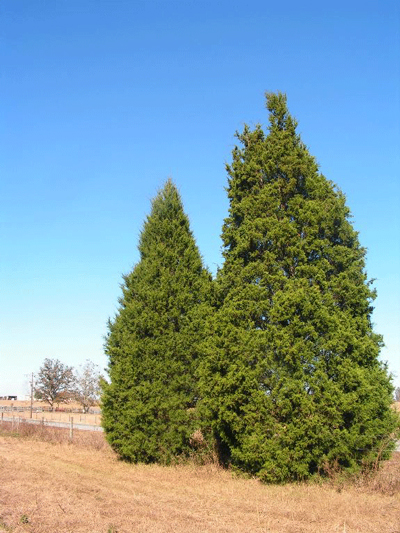 From Bill Butler at the City of Palm Coast: "An 18-foot Southern Red Cedar tree will stand tall at the entrance to Central Park in Town Center thanks to a community partnership between the City of Palm Coast and the Garden Club of Palm Coast. The graceful tree, purchased and planted to memorialize members of the Garden Club who passed away this year, will also serve as the focus of a new community tree lighting tradition during the holiday season. The official planting ceremony will be held on Friday, January 21st, 11:00 a.m. at the entrance to Central Park on Town Center Blvd., just north of Flagler Palm Coast High School. The City and the Garden Club of Palm Coast invite the community to attend this commemorative event. For more information, please contact Bill Butler, Landscape Architect for the City of Palm Coast at 386-986-3760."
From the Live Encyclopedia: "The Southern Redcedar, also known as the "Sand-Cedar" (Juniperous siliciola, meaning "growing in sand," or Juniperus virginiana) is an aromatic evergreen that rises up to 50 feet and can have widths of up to two feet. It is favored as a decorative tree, a windbreaker when planted in rows, and as a Christmas tree. The tree's dark-green, scaly foliage is droopy, forming four-angled twigs that grow tiny dark blue berry-like cones of about 5 millimeters in diameter (a quarter inch or so). The bark is brown to dark brown, shredding off in fibers like a woody, well-cooked roast. Because it is resistant to salt spray, the tree grows in most of central and northern Florida, including the Panhandle, and along the coasts of every state south of the Mason-Dixon Line." See the full entry on the Southern Redcedar.
See Also: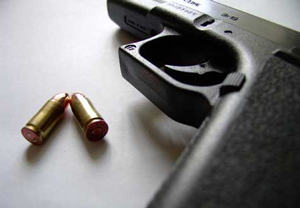 From Miller-McCune: "While the assassination attempt on Gabrielle Giffords in Arizona revived a predictable and unchanging round of gun control debate in the U.S., a referendum in Switzerland — Europe's best-armed nation — is showing a shift of opinion away from private gun ownership. Every third household in Switzerland has a firearm, normally government-issued, because every male citizen under about 50 is also a reserve soldier. Instead of a standing professional army, the government maintains a well-armed militia to be called up in case of war. […] But a referendum on Feb. 13 will decide whether the Swiss should go on keeping their guns at home or store them in public arsenals. Lately, yes votes for the arsenal bill have led public opinion — 45 percent support it versus 34 percent who oppose, plus a wide undecided margin, according to a poll from early January. If the Swiss tradition of armed domesticity falls, the American gun lobby may lose a prime example of responsible European gun ownership. Nonhunting firearms are rare across Europe; but Switzerland has always struck American gun owners as a shining case of a well-trained and relatively peaceful armed society. Not that there isn't violence. The arsenal initiative is led by women fed up with lethal accidents at home, as well as domestic violence, which has a way in Switzerland of ending in gunfire. The rate of death-by-gun in Switzerland in 2005 was 6.2 per 100,000 people — well behind the U.S. rate of 9.4 per 100,000, but still second in the world." The full story.
See Also:


"Personal" Privacy for Corporations? Maybe Not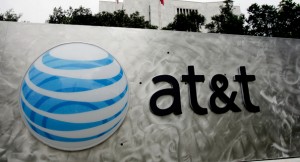 From PaidContent.org: "A year ago, the U.S. Supreme Court granted extraordinary "free speech" rights to corporations, when it ruled (in the Citizens United v. Federal Election Commission) that corporations had a right to spend money during elections with few limitations. That decision overturned election-spending laws going back to the 1980s and suggested that the current court had very expansive ideas about corporate "personhood" that could lead to a series of business-friendly decisions. (And indeed, the U.S. Chamber of Commerce was on the winning side of 13 of the 16 cases it weighed in on in the last term.) But early reports of oral arguments in FCC v. AT&T suggest that while the Supreme Court might be giving some big wins to major business, it draws the line at protecting a company's "personal privacy." The case involves an FCC investigation into accusations that AT&T (NYSE: T) overcharged schools in New London, Conn. AT&T settled the FCC's case in 2004, agreeing to pay $500,000 but not admitting to any wrongdoing.
A lot of interesting documents were produced along the way, and a group of AT&T competitors sought some of those documents through a Freedom of Information Act request. The FCC deleted some material it deemed was connected to AT&T trade secrets, and the names of individuals. But when AT&T suggested that more documents should be withheld because the release might violate AT&T's own "personal" privacy, the FCC drew the line. AT&T sued and won its case at the appellate level. (AT&T is the plaintiff in this case.) The Philadelphia appeals court that sided with AT&T said that under the current rules of corporate personhood, the company could use privacy laws to keep the documents secret. But that case has moved up to the Supreme Court, and media in the courtroom Wednesday painted a picture of even leading advocates of corporate rights showing deep skepticism towards AT&T's argument. The WSJ quotes Chief Justice John Roberts saying: "I don't think there's much to the argument that because 'person' means one thing, 'personal' has to be the same relation," he said. The chief justice observed that he had easily found "other examples where the adjective was very different from the root noun," including "squirrel" and "squirrelly," "pastor" and "pastoral," and "craft" and "crafty."" The full story.
From Scotusblog: "With a clarity that approached the blatantly obvious, the notion that federal law gives corporations a right of "personal privacy" in their internal records steadily lost support as argument on the point unfolded Wednesday in the Supreme Court. By the time the hour was nearly over, what was left of the concept vanished in a wry and almost comic comment by Chief Justice John G. Roberts, Jr. Only a profound change of heart in final deliberations among the Justices, it appeared, could save the day for the privacy claims of AT&T Inc. and its business supporters."
See Also:


Male/Female Relationships in the Age of the Cougar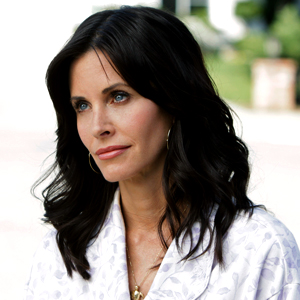 From our own Linda Lowen at Women's Issues: "My friend whom we'll call Will — a longtime family friend who is as close to my husband as he is to me — recently got laid off from his job. He'd been planning a trip to a country he'd previously visited, and now has the time for an extended stay since he's banked enough savings and can postpone job hunting. Will knows my job is a portable one, so he invited me to come along for a portion of his trip. Should I go? It would be fun. […] Before you say yes or no, I'm going to add one critical detail. Did I mention that Will is half my age? […] Our family has known Will for more than two decades, ever since he was 5 years old. He looks upon me and my husband as a second set of parents. […] There is nothing cougar-y about our relationship. Since I only have daughters, he's the son I never had. […] I am not a cougar. Never have been, never will be. The jury's out on whether the term is an empowering or demeaning one for women. But the fact that it exists has given me pause and certainly influenced my thinking. So much, in fact, that it's easier to pass off as my son a male friend who is younger than me. Is it my issue, or society's issue? Am I being silly or realistic?" The full post, with responses.
See Also:


From Information Is Beautiful, a compendium of 22,000 horoscopes that show that in the end, they all say the same damn thing: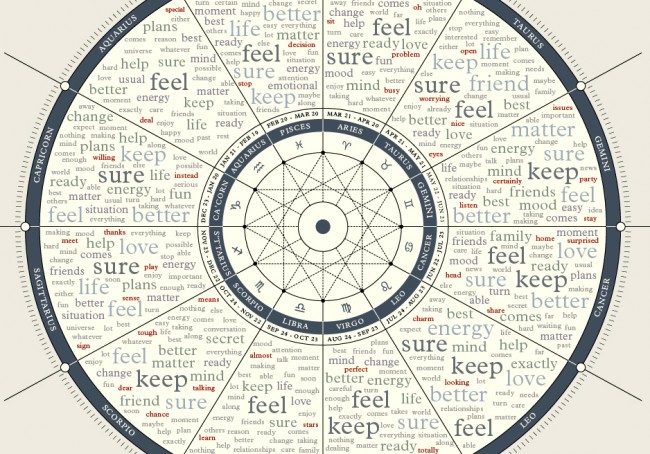 See Also:


Famous Train Sounds of Yesteryear
The BBC's archives has unearthed a "delightful programme, which was made for Northern Ireland radio," featuring visits to train stations in the 1930s and capturing "the sounds of star steam engines the Royal Scot and the Silver Jubilee." The BBC notes: "Euston was the first mainline terminus station in a capital city anywhere in the world. It opened in 1837 as the terminus for the London and Birmingham Railway, which was constructed by Robert Stephenson, and initially had only two platforms, one each for arrivals and departures." The reporter you're hearing is H Lynton Fletcher. Have a listen:
---
Old Train Sounds[media id=145 width=400 height=300]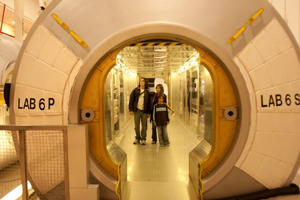 It's always fascinating what will and what won't provoke massive responses. A dissertation on the meaning of life, an analysis of America's debt-ridden future, a debate on the greatest living poet? Not so much. But a question about meds? Now you're talking. Or they were. Our Live friend Inna Hardison last night posted the following question on her Facebook page: "Since no one carries Tylenol any more, what's the safest not gonna kill you flue/cold/soar every freaking thing drug I can buy… Please!!!" Both Inna and her husband Jon have been hit by something flu-like. The answers poured in: "Mucinex" was the first. ("Mucinex in, mucus out," is that company's gluey motto.) Another" "Well…then little missy…I would recommend dosing with the individual meds: benadryl, aleve, sudafed, mucinex… (Store brands are ok…). Just follow dosage requirements… Its what I do for my family… Also, some bengay or icy hot for joints…in moderation… You can also use ice packs on the joints (this coming from arthritis girl)… You can always go with Nyquil but, I find the individual full dose meds work best for me and mine… Feel better!" Inna's answer: "Holy crap, Lisa – that's a lot of meds… Hmmm, you sure it's not gonna kill us?" Another tip from a drug habituée: "Make sure you get the Mucinex they keep locked up. That is the good stuff. Expensive but good." Then came the artillery: "Go to CareNow or whatever Doc in the Box you guys have out there and get a cortisone shot. You'll feel 150 times better within a matter of hours and you'll have an incredible amount of energy. Best stuff evah. **PS – You'll still be sick…" The thread wouldn't have been complete without the proverbial Mother In Law Remedy, this one courtesy of Colleen Conklin, whose tenure on the Flagler County School Board means she's known or been exposed to every sickness in the book: "ok try this, in addition to the meds – no laughing – my mother in law's remedy – vics on the soles of your feet and put cozy socks, rub your chest down with vics, put some under, up, in your nose (whatever your good with) and heat up a small towel in the micro- once it's good and hot place it over the vics – sit back and relax. Feel better both of you!" Go ahead, contribute your own remedies before the DEA shuts the site down.
See Also: