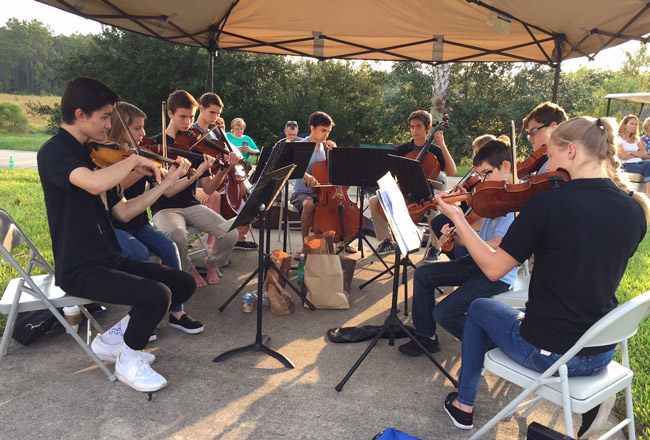 Today: high in upper 80s, low in mid-60s. Details here.
Today's fire danger is low. Flagler County's Drought Index is at 243.
Today's tides: at the beaches, at the Intracoastal Waterway.
Today's document from the National Archives.
The OED's Word of the Day: quinquennial, adj. and n..
The Live Community Calendar
Today's jail bookings.
Today's Briefing: Quick Links

Note: all government meetings noticed below are free and open to the public unless otherwise indicated. Many can be heard or seen live through each agency's website.
The Public Safety Coordinating Council meeting, scheduled for this morning at 8:45, was yet again cancelled, as its monthly meetings have been for much of the past half year.
Bunnell Code Enforcement Board meets at 7 p.m. at Bunnell City Hall, 201 West Moody Boulevard to review five cases, two of them involving dangerous buildings.
Ribbon Cutting: Tutti Frutti of Palm Coast, 4 to 6 p.m. at 1475 Palm Coast Pkwy NW.
The Bulow Park Historic Alliance meets at 6 p.m. in the Recreation Hall of the Tomoka State Park. Plans for the October 30 Candlelight Trail Walk and other events will be discussed. For information call 386-437-5338.
Matanzas vs. Flagler Palm Coast High School, junior and varsity volleyball, at FPC, starting at 5:30 p.m.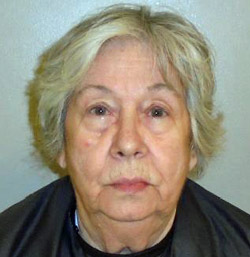 Hammock's 75-year-old woman charged with murdering her husband wants no defense: In a startling court appearance Tuesday before Circuit Judge J. David Walsh, Anna Pehota told the judge that she was not interested in a lawyer and, according to the News-Journal, considers the case "cut and dry." She either wanted to represent herself or have a law student represent her. She tried to plead guilty but the judge wouldn't let her, saying she'd have a chance to do so at a subsequent hearing, likely on Dec. 2. The judge appointed Raymond Warren as her attorney. "There's nothing to this really," she told Walsh, the News-Journal's Tony Holt reported. "Eventually, her attorney motioned to the judge to speak and Walsh interrupted Pehota before she could continue to divulge more about her defense." Pehota remains at the Flagler County jail on no bond. (Story paywall-protected).
Soccer Academy Takes the Pitch in Stepped-Up Bid for Belle Terre Swim and Racquet Club: With an Oct. 20 deadline looming for Superintendent Jacob Oliva to submit his recommendation to the school board—and a school board eager to make a final decision on the fate of the swim club–a high-intensity soccer academy that also operates as a school for some 60 homeschooled students is making a serious pitch for the facility. The soccer academy sees Belle Terre Swim and Racquet as an ideal home after outgrowing its current location in an old bank in the Palm Harbor shopping area.
No Other Choice and Nothing to Lose, Flagler Beach Opts to Negotiate With Lone Golf Bid: The Flagler Beach City Commission voted unanimously last week to start negotiating with a novice local firm to lease and run the old Ocean Palm Golf Club at the south end of town. But the unanimity masks a lot of questions, red flags and outright skepticism a majority of commissioners verbalized about signing a deal with the company even as they drew loud applause for finally agreeing at least to negotiate.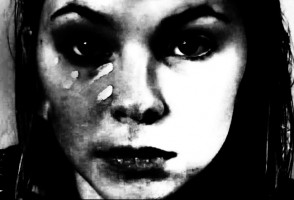 Gail Wadsworth: Florida's Court Clerks Spotlight Domestic Violence Awareness Month: "October is Domestic Violence Awareness month," Flagler County's clerk of court writes. "The Florida Court Clerks and Comptrollers appreciate this opportunity to ensure everyone is aware their county Clerk's office is accessible as a local resource to community members who are both directly and indirectly affected by domestic violence year-round."
"Career in a Year": Gov. Scott Wants $20 Million for Tech Schools' Fast-Track Programs: Saying he wants to spend $20 million to help technical schools respond quickly to employer needs, Gov. Rick Scott on Monday began what is likely to be a stream of announcements about his upcoming budget proposal.

Note: Most proceedings below can be followed live on the Florida Channel.

The Associated Press will hold an annual pre-legislative session event that allows reporters and editors from Florida to hear from state leaders and politicians. Among the slated speakers is Gov. Rick Scott. (9 a.m. 22nd floor, the Capitol.)
"Faith Symposium": Florida Surgeon General John Armstrong is expected to be among the speakers during the "National Faith Symposium," which will address issues such as child welfare and juvenile justice. (9 a.m., Rosen Centre Hotel, 9840 International Dr., Orlando.)
The Florida Public Service Commission will start a hearing about issues stemming from Duke Energy Florida's decision to permanently shut down the damaged Crystal River nuclear-power plant. Among the issues will be Duke's plan to use a bonding process known as "securitization" to finance costs. Lawmakers this spring passed a bill that allowed securitization. (9:30 a.m.)
–Compiled by the News Service of Florida and FlaglerLive

In Coming Days in Palm Coast and Flagler:
Click on the links for more details:
Starting Oct. 16: 14th Annual October Scare Haunted House to benefit Flagler Habitat, October 16, 17, 18 October 23, 24, 25 and 29, 30 – Friday, Saturday & Sunday, Friday, Saturday & Sunday & Friday, Saturday evenings, 6 to 9 p.m., Atlantis Industrial and Business Park, UNIT 80, 2323 N. State Street, Bunnell.
Oct. 17: The Bulow Parks Historic Alliance's monthly Trail Maintenance Day, to prepare for the October 30 Candlelight Trail Walk. Workers are asked to meet at the Trail head at 9 a.m. wearing gloves, hats, appropriate clothing and carrying bug spray. Water will be provided.For information call 386-437-5338.
Oct. 21: Sea Turtle Hospital Grand Opening at Whitney Laboratory 9505 Ocean Shore Blvd, St. Augustine, 10:30 a.m. -1:30 p.m.
Oct. 27: NAACP meeting, Jim Troiano of the Flagler County Sheriff's Office will make a presentation on body cameras. Health Chairman Orjanette Bryant shared that Director Terri Belletto will discuss matters concerning the Flagler County Free Clinic. A question and answer session will follow each presentation. For further details, contact the NAACP at 386-446-7822. 6 p.m., at the African American Cultural Society, 4422 U.S. 1 North, Palm Coast.

Click on the links for the fuller releases.
Daytona State College Adds Evening Courses in Auto Body and Collision Repair
Flagler County Sheriff's Office is Accredited For Third Time.
Flagler Fish Company Celebrates Ten Years in Business

Britain's authorities are taking a more relaxed attitude to cannabis growers http://t.co/HLzqdh2bdf pic.twitter.com/iP36RY3d2p

— The Economist (@TheEconomist) October 14, 2015
Where our world is ungoverned and controlled by warlords, drug cartels, or terror groups: http://t.co/x1do6J7KEv pic.twitter.com/NjEgMSKgGZ

— ProPublica (@ProPublica) October 14, 2015
Georgia deputies allegedly beat this college kid and tased him in the groin. Then he died. http://t.co/L0oskoR7Ig pic.twitter.com/Yh1k2nFYHv

— Mother Jones (@MotherJones) October 14, 2015
What the Conservative Grassroots Get Right on Immigration — and What the GOP… http://t.co/8HiRSvqGw5 pic.twitter.com/dOu2m11o7E

— National Review (@NRO) October 14, 2015
Rand Paul: "What idiots we have in the Republican Party" http://t.co/CtCvNS7bsv pic.twitter.com/Qb4IXEYOzu

— The Hill (@thehill) October 14, 2015


Palm Coast Construction and Development Progress Reports
The following is an update of ongoing construction and development projects in Palm Coast, through Oct. 2:
Palm Coast Parkway Six-Laning is 94 percent done: Contractor has placed the new 6″ reuse main into service and has prepared the old line to grout filled. Work in median continues and landscape along project continues.
Holland Park, 33 percent done: The old sewer system has been removed. Dewatering of wetland area continues. 75% of roadway thru wetland has been excavated and is being backfilled. Extended water line around pavilion 3.
Palm Coast City Hall at Town Center, 94 percent done: Contractor has placed concrete around valve collars and identifying tabs. Wire testing has been completed. Carpet and Tile in (Phase 1) of the project is 95% complete. Furniture installation in Phase 1 first floor 80% complete.
County's I-95 Interchange Matanzas Woods Reclaim Water, 76 percent done: Retention ponds are being excavated and fill continues for
the ramps.
Palm Harbor Parkway Roadway Extension, 26 percent done: De-mucking continues thru wet areas for new roadway.
North Old Kings Road Extension to Matanzas Woods Parkway: City did not update.
Island Walk Shopping Center Phase 1, 93 percent done: Water mains behind the Island Doctor and Bealls have been chlorinated for 2nd day bacteriological samples.
Old Kings Road Force Main – Master Pump Station, 33 percent done:: All but 1 directional drill has been installed and 9,000 ft. of direct bury pipe has been installed.
Grand Haven Sales Center on Colbert Lane, 36 percent done: Site stormwater has been installed and a construction trailer is on site.

Road and Interstate Construction: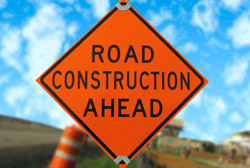 Palm Coast:
Flagler County Road 302 is Closed to all but local traffic as repaving began on June 7 and the roadway will be closed to all but local traffic. Others will be required to detour around County Road 302 using State Road 100. The roadway will be closed for 90 days, or until early September.
Volusia: I-4 Widening from SR 44 to east of I-95, Monday and Friday, 7:00 a.m. – 5:00 p.m., Eastbound/Westbound shoulder closing. Sunday through Thursday, Eastbound and Westbound lane closures as needed from 8 p.m. to 6 a.m. Thursday, 9:00 p.m. – 5:30 a.m. EB road closure between Canal St./SR 44 and I-95 with detour at US 92 exit ramp.Motorists should be aware of traffic shifts near Canal St./SR 44.
County Road 304 Project Map and Description

Julian Bream Masterclass 1978: J.S.Bach's Fugue in A minor