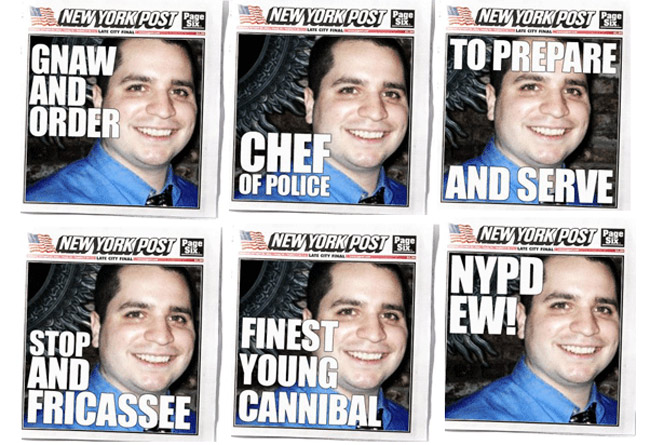 Global warming? Not on Romney's and Obama's lips: "For all their disputes, President Obama and Mitt Romney agree that the world is warming and that humans are at least partly to blame. It remains wholly unclear what either of them plans to do about it. Even after a year of record-smashing temperatures, drought and Arctic ice melt, none of the moderators of the four general-election debates asked about climate change, nor did any of the candidates broach the topic. Throughout the campaign, Mr. Obama and Mr. Romney have seemed most intent on trying to outdo each other as lovers of coal, oil and natural gas — the very fuels most responsible for rising levels of carbon dioxide in the atmosphere. […] Many scientists and policy experts say the lack of a serious discussion of climate change in the presidential contest represents a lost opportunity to engage the public and to signal to the rest of the world American intentions for dealing with what is, by definition, a global problem that requires global cooperation." From the Times.
Road to the White House runs down Orlando boulevard: "Crowded with garish strip malls, used car lots and billboard advertisements for personal injury law firms, the boulevard might best represent the even divide among the voters along the Interstate 4 corridor across central Florida. In the heart of the biggest battleground state of all, both campaigns are fighting for Semoran Boulevard and every other inch of ground from Tampa to Orlando, an expanse that could well determine the outcome of the presidential election in Florida, if not the nation. Obama and Romney are neck and neck in the state. The Interstate 4 corridor is home to not only 43 percent of the state's electorate, but also to just about every sort of voter who exists in America. They include minority and ethnic voters in Orlando and Tampa, suburban voters in the bedroom communities surrounding the two cities, and rural voters in the strawberry fields and orange groves between the two urban centers. […] Florida's other population centers are far more predictable. South Florida votes reliably Democratic in presidential elections. With the exception of Democratic strongholds near Tallahassee and Gainesville, other parts of the state, particularly the Panhandle, are more likely to vote Republican. Slightly younger and more transient than the rest of the state, voters along I-4 went for Obama in 2008 after voting for President George W. Bush in 2004. Obama can't count on a repeat, though. Some of those who enthusiastically backed Obama in 2008, including some blacks, have little love for him this time around." From McClatchy.
Biden's bite: "Adding another wild-card to the 2012 campaign's final days, a former aide to Vice President Joe Biden has written a tell-all Washington memoir in which he lacerates the former Delaware senator as an "egomaniacal autocrat" who was "determined to manage his staff through fear." The book is hardly an objective study of the vice president, however. Author Jeff Connaughton, a Biden Senate staffer turned lobbyist, is by his own admission deeply disillusioned with the capital and embittered about his experience with the man who inspired him to enter politics. […] Connaughton wrote "The Payoff," which came out last month, in the fashion of guilt-racked whistle-blower: he was a party to a corrupt system and now wants to blow the lid off the game. […] He is harshly critical of his own party and the Obama administration, arguing that the president is no different than most other Washington Democrats in his willingness to kowtow to Wall Street. President Obama and Biden, he writes, are "both financially illiterate." "The Payoff" is every bit the cri de coeur of a man who, as he writes, is "willing to burn every bridge" in order to indict the transactional Washington lobbying and political culture." From Politico.
Justifying the exorbitant cost of a luxurious meal: "We have taken our places. This evening's performance, sold out months in advance, is about to begin. The programme, handwritten in a traditional script on a rolled parchment, tied with string, tells us to expect a prologue, two chapters and an epilogue, without interval. I'm nervous with anticipation but I'm somewhat embarrassed to admit that it's not because I am waiting for the curtain to rise on a Wagner opera or a Shakespeare play. I'm actually waiting for my dinner. This is no ordinary meal, however. It's the 19-course tasting menu at one of the world's best restaurants, Frantzén/Lindeberg in Stockholm. Ranked number 20 in Restaurant magazine's influential annual survey, it earned two Michelin stars in its first two years and is almost certain to get a third. Food doesn't get much, if any, better than this. Yet there seems something wrong about the effort and expense that fine dining like this involves. And when the average bill is the stiffest in the Nordic region, around €350 (or £280) per head, that unease can turn to moral outrage. What on earth could justify spending so much money on what is ultimately just fuel for humans, especially in a world where almost one billion people still go hungry every day? Answering these questions was the main reason I was at the table at all. I was writing a book on food and philosophy and felt I needed to experience some of the extremes of food luxury. Of course, I also love eating, so it was a wonderful excuse. But I really don't think I could have justified the reservation without some rationale other than pure pleasure. After all, this was going to be the most expensive three hours of my life." From Aeon.
Voyager's math miracle: "Nasa's Voyager spacecraft have enthralled everyone with their exploits at the edge of the Solar System, but their launch in 1977 was only possible because of some clever maths and the persistence of a PhD student who worked out how to slingshot probes into deep space. […] Today, 35 years after leaving Earth, Voyager 1 is 18.4 billion km (11.4 billion miles) from Earth and about to cross over the boundary marking the extent of the Sun's influence, where the solar wind meets interstellar space. Sometime in the next five years, it will likely break through this so called "bowshock" and head out into the galaxy beyond. Its twin, Voyager 2, having flown past all the outer giant planets, should pass over into interstellar not long after. It's easy to take this monumental achievement for granted, but the gateway to the outer Solar System remained shut for the first 20 years of the space age. […] That was until a 25-year-old mathematics graduate called Michael Minovitch came along in 1961." From the BBC.
Ellen on Bic Pens for Women:

Flagler County Jail Bookings