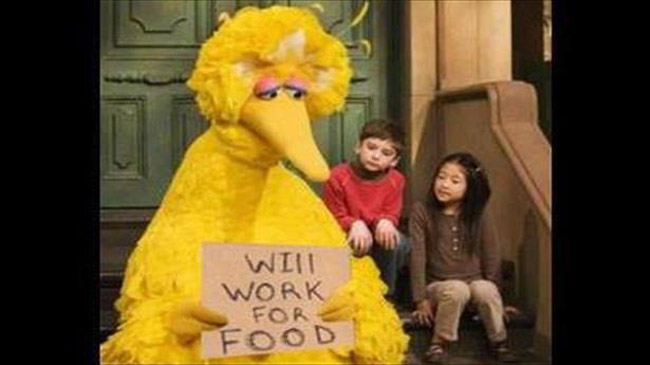 Conspiracy theorists claim Friday's jobs report was manipulated: "Today's jobs report, showing the unemployment rate dropped below 8 percent for the first time in over 40 moths, will have Democrats gleeful and Republicans despondent. But what if the numbers are actually just a part of a plot to get President Obama reelected? It's a stupid question, but the immediate reaction of many conservative media figures has been not only to ask it, but ti answer it as well. On Fox News, which completely ignored the numbers for the first 30 minutes they were out to bring you stories about gold and a live performance by 12-year-old Jackie Evancho, host Bill Hemer warned, in the same breath that he summarized the report, "a lot of questions remain about those numbers." Co-host Martha MacCallum agreed that the report "raises a lot questions." Finally, they brought on Fox Business analyst Stuart Varney to give it to us straight: "There is widespread mistrust of this report and these numbers, because there are clear contradictions." Varney explained that many of the jobs are part-time work, and that there were discrepancies between the two surveys that make up the report (one looks at jobs added and the other calculates the unemployment rate)." From Slate. And this from Frank Rich: "What's the news here? If you think polls are slanted and climate change a hoax, of course you think unemployment number is bogus."
Let's Ban the Term 'Small Businesses' From All Future Debates: "[T]he term small businesses is basically meaningless. First, many small businesses aren't really what you would probably think of as "businesses." They're just … people working alone. Freelancers, consultants, skilled construction workers, and such often organize themselves as a business for legal and tax purposes. About 78 percent of all companies in America don't actually employ anybody other than their owner. As Jay-Z so famously put it, "I'm not a businessman / I'm a business, man!" For sake of argument though, let's ignore all those solo operators. Instead we'll focus only on the roughly 4.1 million companies that are both affected by individual income tax rates and have actual employees on their payrolls. We can call these "actual small businesses." Turns out, many of these actual small businesses aren't really what you probably think of as "small." Just 1.3 percent of actual small businesses employ 43 percent of the country's actual business workers. These are companies with 100 people or more Think along the lines of big Washington law and lobbying firms, which are usually organized as partnerships, and can rake in hundreds of millions of dollars a year in revenue." Jordan Weissman in the Atlantic.
Publishers Settle Long-Running Lawsuit Over Google's Book-Scanning Project "After a seven-year legal battle, American publishers and Google have come to terms over the company's ambitious book-digitizing project. A settlement of the publishers' copyright-infringement lawsuit, announced on Thursday by the Association of American Publishers and Google, "will provide access to publishers' in-copyright books and journals digitized by Google for its Google Library Project," according to the groups' statement, and "acknowledges the rights and interests of copyright-holders." Litigation over the book project continues, however, between a group of authors and Google. Under the settlement, American publishers can now opt to remove their copyrighted books and journals from Google's library project or choose to make them available for use and sale. Beyond that, the statement offered few details, not revealing what commercial terms Google and the publishers have reached. […] At least one close observer of the case was underwhelmed by the deal. "This is one of the least-dramatic settlements I've ever seen," James Grimmelmann, a professor of law at New York Law School, said by e-mail. "Google already offers similar terms to publishers through its partner program; this will change almost nothing on the ground."" From the Chronicle of Higher Education.
Is Islam an obstacle to democracy? "As Arab populations "pursue values like freedom, justice, equality, autonomy and pluralism, and new models of democracy and of international relations," the scholar Tariq Ramadan wrote in The New York Times this week, "they need to draw on Islamic traditions." But what would that look like? Does Islam encourage or discourage democratic government?" Read the debate in the Times.
Nevada Weekend Escape: Virginia City, Twain territory: "It's often said that good writers have to find their voice. If that's so, Samuel Clemens found his in Virginia City, Nev. While working for its local paper in the 1860s, he assumed the name by which he's best known: Mark Twain. Were he alive, Twain would still recognize this town 25 miles southeast of Reno; it hasn't changed much in the last 150 years." From the L.A. Times.
The Daily Show judges the debate:

Flagler County Jail Bookings