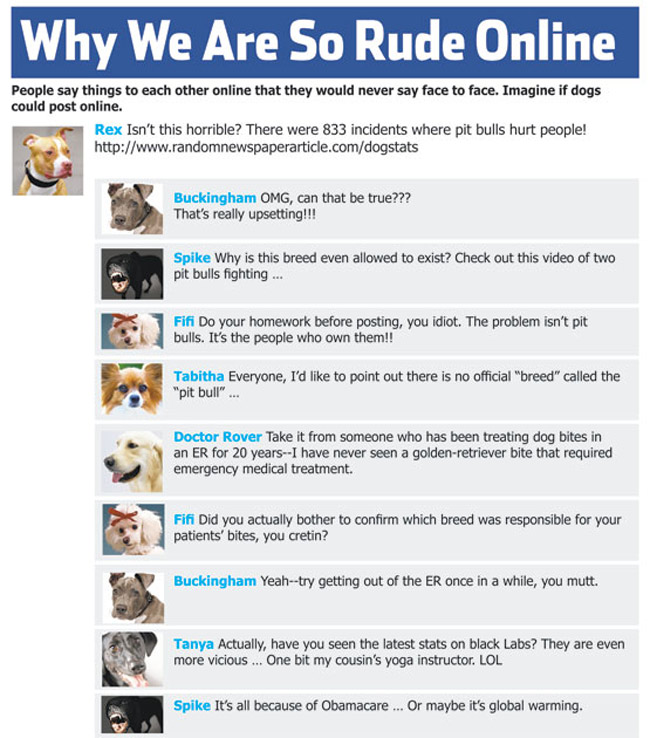 The Case Against a CEO in the Oval Office: "[A]re business achievements important, or even relevant, to the presidency? Probably not. Presidential history teaches us that the abilities, character traits and attitudes it takes to succeed in business have little in common with what it takes to succeed in government. In some respects, they are antithetical. […] The differences between business and government are manifold. Start with democracy, the preservation and strengthening of which may be a president's first duty. Not many successful companies are run as democracies; benign dictatorship works far better. All the checks and balances that characterize American democracy would drive a hard-charging CEO, accustomed to getting his own way, crazy. […] Top business executives focus single-mindedly on "the bottom line," meaning profits. Among the reasons why so many smart business people fail in politics and government is that there is no bottom line—or perhaps I should say there are so many bottom lines that the search for a single one is futile. […] So don't be surprised to find a superior businessman looking like a duck out of water as a presidential candidate. It is what history and logic should lead you to expect. The business of America's government is not business." Alan Blinder in the Wall Street Journal.
Half of Australia's Great Barrier Reef Lost in Past 3 Decades: "Australia's Great Barrier Reef is a glittering gem — the world's largest coral reef ecosystem — chock-full of diverse marinelife. But new research shows it is also in steep decline, with half of the reef vanishing in the past 27 years. […] The reef's decline, detailed this week in the Proceedings of the National Academy of Sciences, can be chalked up to several factors [Katharina Fabricius, a coral reef ecologist at the Australian Institute of Marine Science and study co-author] found. The biggest factors are smashing from tropical cyclones, crown-of-thorns starfish that eat coral and are boosted by nutrient runoff from agriculture, and coral bleaching from high-temperatures, which are rising due to climate change. (Coral bleaching happens when ocean temperatures rise and cause the corals to expel their zooxanthellae — the tiny photosynthetic algae that live in the coral's tissues.). From Live Science.
Muhammad survived Dante's Inferno. He'll survive a YouTube clip: "Dear Muslim protester, […] Let me be blunt: you and I have little in common other than our shared Islamic faith. […] But your anger has blinded you. You tell foreign reporters you are protesting against injustice – but the fight for justice begins at home. Where were you and your fellow flag-burners when a poor, 14-year-old Christian girl in Pakistan was arrested on trumped-up charges of "blasphemy" in August and threatened with the death penalty? Where are you today when the Syrian regime continues to wage war against its own (Muslim) people? Why do you not protest outside the embassies of the Bahraini regime, which tortures and tear-gasses its (Muslim) citizens? You say you love the Prophet and cannot bear to see him abused, yet in Saudi Arabia the house of the Prophet's first wife, Khadija, was flattened to make way for a public toilet, while the house where Muhammad was born is now overshadowed by a royal palace. Where is your rage against the Saudi regime? Or is your selfprofessed love for the Prophet just a cynical expression of crude anti-Americanism?[…] Like freedom, tolerance is not a western invention or innovation; it is an Islamic virtue. As the great Muslim caliph Ali ibn Abu Talib once wrote: "Remember that people are of two kinds: they are either your brothers in religion or your brothers in mankind."" Mehdi Hasan in The New Statesman.
Eric J. Hobsbawm, Marxist Historian, Dies at 95: "Mr. Hobsbawm, the leading light in a group of historians within the British Communist Party that included Christopher Hill, E. P. Thompson and Raymond Williams, helped recast the traditional understanding of history as a series of great events orchestrated by great men. Instead, he focused on labor movements in the 19th century and what he called the "pre-political" resistance of bandits, millenarians and urban rioters in early capitalist societies. His masterwork remains his incisive and often eloquent survey of the period he referred to as "the long 19th century," which he analyzed in three volumes: "The Age of Revolution: 1789-1848," "The Age of Capital: 1848-1875" and "The Age of Empire: 1874-1914." To this trilogy he appended a coda in 1994, "The Age of Extremes," published in the United States with the subtitle "A History of the World, 1914-1991."" The full obit in The Times.
Baathism: An Obituary "IT IS CHEERING to reflect that, when Bashar Al Assad's government finally collapses in Syria, the governing ideology known as Baathism will likewise undergo a massive setback—though whether Baathism will fade away without a trace is something we can doubt. Baathism is one of the last of the grandiose revolutionary ideologies of the mid-twentieth century—an ideology like communism and fascism in Europe (both of which exercised a large influence on Baathist thinking), except in an Arab version suitable for the age of decolonization. Its champions came to power not only in Syria but in Iraq, in both cases in the 1960s; and the consequences were not of the sort that leave people unchanged. […] The political and cultural landscape of the Middle East, post-Baath, will be pockmarked by blighted zones that might otherwise have been a prosperous Iraq and Syria, if only the Baathist doctrine had not destroyed those countries. A cloud of intellectual bafflement and paranoia will hover overhead, consisting of the confused thoughts of everyone across the region who, in the past, talked themselves into supposing that Baathism was a good idea. And more than visible will be the triumphant zeal of Baathism's principal rivals in the matter of grandiose revolutionary ideology—the champions of the single Middle Eastern millenarian doctrine still standing, once the Assad regime has finally gone. These will be the Islamists." Paul Berman in the New Republic.
Salman Rushdie: The Daily Show Interview:

Flagler County Jail Bookings, Oct. 1-2, 2012