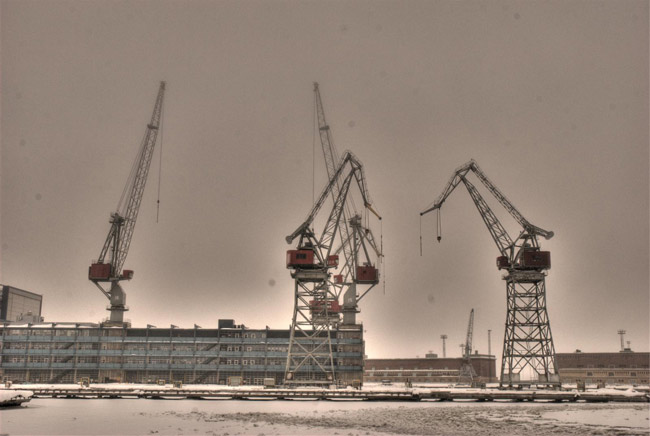 "Ann Romney is worried that her other horse is about to lose."–Andy Borowitz.
The surge in Afghanistan is over: "The 33,000 additional U.S. troops that President Barack Obama ordered to Afghanistan to tamp down the Taliban attacks nearly two years ago have now left the country, but a new wave of deadly insider attacks and a reassessment of how NATO troops partner with Afghans have raised questions about how well the military strategy is working." From ABC News.
Americans' distrust in the media hits all-time high, at 60 percent: "Americans' distrust in the media hit a new high this year, with 60% saying they have little or no trust in the mass media to report the news fully, accurately, and fairly. Distrust is up from the past few years, when Americans were already more negative about the media than they had been in years prior to 2004. […] This year's decline in media trust is driven by independents and Republicans. The 31% and 26%, respectively, who express a great deal or fair amount of trust are record lows and are down significantly from last year. Republicans' level of trust this year is similar to what they expressed in the fall of 2008, implying that they are especially critical of election coverage." From Gallup.
With 46 days left, Romney's road to 270 electoral votes becomes harder: "The state-by-state landscape facing Mr. Romney is more daunting than he expected by this stage in the contest. He anticipated, aides said, to be in a position of strength in at least some of the states that turned Democratic in 2008 for the first time in a generation, but few of them show signs of breaking decisively his way, and Mr. Obama still has more and clearer paths to 270 electoral votes. And as Mr. Romney works to move beyond one of the most turbulent periods of his candidacy, in a week dominated by the disclosure of remarks in which he said that 47 percent of Americans do not pay taxes and see themselves as victims, he is starting to confront criticism from some in his party who worry that his troubles will affect their own races." From the Times.
Walt Mossberg gives the iPhone 5 a bright review: " I've been testing the new iPhone for nearly a week and I like it a lot and can recommend it, despite a few negatives, such as a new maps app that has one big plus, but other big minuses. On balance, I still consider the iPhone the best smartphone on the market, especially with its staggering 700,000 third-party apps and a wealth of available content. The price is the same—$199 for a 16-gigabyte base model, with higher-memory models at $299 and $399, all requiring a two-year contract." From the Wall Street Journal. And watch:
In a Florida rematch, Alex Sink would beat Rick Scott, Crist not so much: "Gov. Rick Scott's low standing with voters persists in a new Tampa Bay Times/Miami Herald/Bay News 9 poll… An even 50 percent of voters in the poll disapprove of Scott's job performance, with 38 percent approving and 12 percent not sure. …In a hypothetical match-up for governor in 2014, Sink would beat Scott, 47 percent to 39 percent, with the rest undecided. Crist has a two-point edge over Scott in a similar match-up, 44 percent to 42 percent, but that's within the poll's margin of error." From the Tampa Bay Times.
Mitt Romney and Fox and Friends appear on Saturday Night live Thursday:

Flagler County Jail bookings, Sept. 20-21: