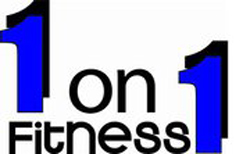 1 on 1 Fitness is extending free workout services to Florida Health Care members who were enrolled at the YMCA facility at Florida Hospital Flagler, which is soon to close.
"Unfortunately the YMCA facility will close its doors after 9 years in May, but fortunately, we will open ours," Artie Gardella, a personal trainer with 1 on 1 Fitness, said. "It's unfortunate that they had to close, but they don't have to worry about where they can continue to work out at no cost since we are able to provide a state-of-the-art gym for them to come to."
The 1 on 1 Fitness facility is much larger than the 6,500-square-foot YMCA, so members will have more room to work out and enjoy the high-tech services and equipment.
1 on 1 offers free gym membership and free senior fitness classes. Florida Health Care members have free access to the gym Monday through Friday from 11 a.m. to 3 p.m.
1 On 1 Fitness is located at 3 Boulder Rock Drive in Palm Coast (next to Perkins). For more information, call 386/931-3485 or 386/445-2508 or visit the center's website or on Facebook.