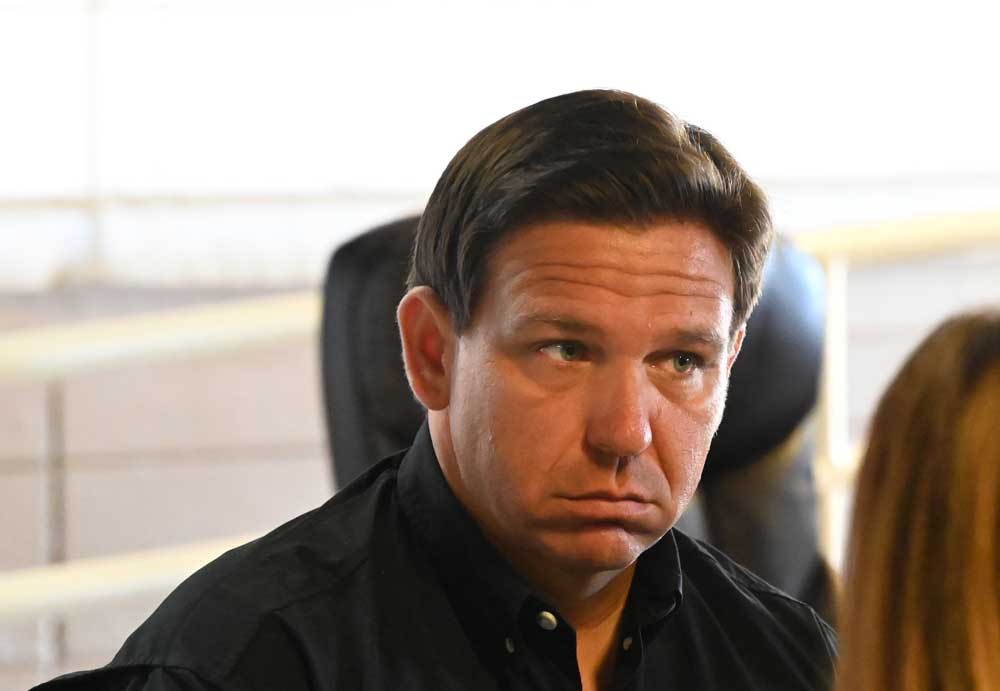 Gov. Ron DeSantis likes to refer to his blue collar roots, growing up on the west coast of Florida, especially now that he has been campaigning for president. But a $1.25 million book deal helped drive up his net worth into the millionaires' club in 2022, according to an annual financial-disclosure report posted Friday on the Florida Commission on Ethics website.
DeSantis listed a net worth of $1,174,331 as of Dec. 31, up from $318,986 a year earlier. DeSantis listed $1.25 million in income last year from HarperCollins Publishers LLC and $141,400 from his salary as governor. (As governor, he makes less than most city and county managers, school superintendents and judges, though he has the benefit of a paid-for mansion, a cook, free transportation, and a long list of rich friends willing to make lavish gifts.)




Before formally announcing his presidential bid, DeSantis toured the country to promote his biography, The Courage to Be Free: Florida's Blueprint for America's Revival.
State elected officials are required to file financial-disclosure forms that list income, assets and liabilities. This year's forms are due Monday. Generally, the forms show financial information from the end of the previous year.
DeSantis listed assets at the end of 2022 of $1.046 million in USAA checking and savings accounts; $91,719 in a thrift savings plan, a type of retirement savings and investment plan; and $54,720 in the Florida Retirement System. DeSantis also continued to pay down a Sallie Mae student loan, with the balance going from $21,284 at the end of 2021 to $18,628 as of Dec. 31. DeSantis lives in the governor's mansion and listed no real-estate holdings.
"A moving, confidence-instilling summing up of the winning record of one of the most important people in American History, who we have the good fortune to see spin political gold in real time," one of 289 reviewers on Goodreads wrote of the governor's book. "I read this in a single evening and didn't want to put it down. The book looks at the author's experiences as what many label a contrarian governor just prior to and during the pandemic. His take no prisoners and never give an inch perspective was part of his writing style for the book," wrote another.




But others called it "a painful slog," or, as Taylor Gayhart put it in his recent review, "Awful. Seems like he works just as hard at this as he does at being my governor, so not hard at all. The way he distorts facts and reality in this book is just more propaganda, it's all part of his bid for the presidency."
Another, referencing the governor's enthusiasm for book-banning, put it this way: "I haven't read this book but since he probably hasn't read most of the books he's banned, by that standard, I'm qualified to review this book. This book looks like trash so I will be requesting it to be banned from my local library. Censorship is a two-way street, Ron."
The News Service of Florida contributed to this article.