Another Catholic Ban for "The Laramie Project"
FlaglerLive | March 26, 2012
"The Laramie Project," the play based on the 1998 torture and murder of Matthew Shepard, the gay University of Wyoming student, is playing all over the place: it just had a three-day run at Southern New Hampshire University and at Ohio's Southern State Community College. It's being staged in Fort Worth, Texas, in Huntsville, Ala., and at Chicago's Redtwist Theatre. It was staged in Palm Coast by the City Repertory Theatre, in September.
It was going to be staged at Notre Dame High School, a Catholic school in Trenton, N.J. Not anymore.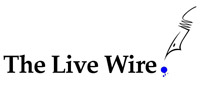 A few days after rehearsals began, the administration at the school cancelled the play. It received a few phone calls from that usually obscure, always nameless murmur known as "concerned parents" brandishing the verdict of choice: "inappropriate." The ban recalls the Flagler County School Board's own trip-up over "To Kill a Mockingbird" a year and a half ago, a trip the board self-corrected before it was too late.
The play is about learning tolerance. It exposes bigotry and small minds without going so far as judging those small minds. That's left up to the audience, with room enough to judge Shephard's defenders, too. Aside from a few vague "fucks," the language in the play is strictly PG. Leave it to a Catholic school to reaffirm the enduring power of regressive thinking.
From an editorial in the Times of Trenton: "But the controversy brewing over the play's content threatened to distract from the message, administrators reasoned, and they decided to cancel the show. In so doing, they landed squarely in the midst of the controversy they sought to avoid. They also missed the opportunity to help the school community explore an issue of continued relevance that Notre Dame students clearly are passionate about presenting. In the years since Shepard was tortured and beaten to death, acceptance of gays and lesbians has increased dramatically.
"Yet harassment, humiliation and hatred of young gay people go on. Artistic endeavors such as "The Laramie Project" offer the means to deconstruct that behavior, explore it and discuss it. It's a tough subject, but it was an opportunity for a teachable moment. Just the fact that the staging of the play is causing such a commotion demonstrates that we still have much to learn. Since Notre Dame has passed on that chance, we hope the students and teachers involved in this play, who sincerely believe in its message and its value, will be able to present it in another venue. [...] The play poses unsettling and multilayered questions. There are no easy answers. But that is no reason to shy away from them."
Speaking of which: this from ABC News less than two weeks ago: "Rudolpho Tribulio and Anna Carmicheal, students at Palmer High School in Colorado Springs, Colo., told local station KRDO-TV that their adviser took issue with a photo of a same-sex couple holding hands that was slated to appear as part of a collage on a page in the yearbook devoted to relationships. "She told me to in these exact words, you either cut the gay couple or I cut the page," Tribulio told KRDO-TV. The two students were reportedly kicked off the staff after the incident and two others quit in protest. District 11 public information officer Devra Ashby said that the photo was one of at least three, including another of a heterosexual couple kissing, in a collage that was pulled from the yearbook because they violated the school's policy on excessive physical displays of affection — not because of the sexual orientation of the students pictured. "A photo of two women holding hands could be allowed in the yearbook. That doesn't go against the policy," Ashby said. "The photo was part of a collage that included multiple pictures with multiple public displays of affection. When the photos came back from that page, there was too much PDA and that is against Palmer policy." [...] Instead of the relationships page, Ashby said that the yearbook will now have a diversity page to highlight the student body's varied backgrounds."
Gays and lesbians excluded, of course.

Please support FlaglerLive. Go to our Contributions/Donations Page.