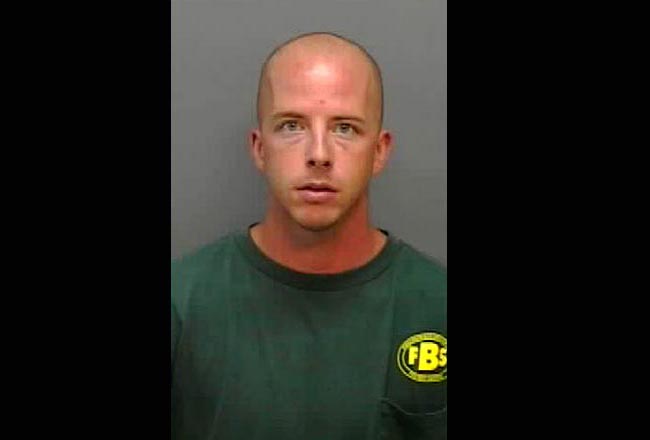 The Flagler County Sheriff's Office is still investigating what it calls the "suspicious" shooting death of a 30-year-old Stefanie Merrill by her husband, William, on Tuesday morning in the couple's Covington Lane home in Palm Coast. (See the full story here.)
William Merrill was questioned on Tuesday and again on Wednesday at the Flagler County Sheriff's Office's Criminal Investigation Office, but was left the office "shortly after 4 p.m." today, a sheriff's office release states. An autopsy will be conducted on Thursday morning. William Merrill, 32, was inspecting a rifle when the shooting occurred, according to detectives.
Several questions remain unanswered–precisely when Stefanie Merrill was shot, where in the house she was shot, where the couple's 3-year-old daughter was in the house at the time of the shooting (the 6-year-old boy was reportedly at school), whether William Merrill placed the 911 call that dispatched deputies to the scene.
But details have emerged about a prior arrest, in 2006, when the Merrills got into a heated argument, and when William Merrill head-butted his wife.
William Merrill was jailed the evening of that incident, which took place when the couple lived at 13 B Empress Lane in Palm Coast. (The shooting took place at their rented home at 94 Covington Lane, in the northeast part of town.)
A Flagler County Sheriff's deputy was dispatched to the Empress Lane address the evening of July 14, 2006, just before 7 p.m. The couple, according to Stefanie, had argued over finances. "According to the victim," the sheriff's report states, "as she was speaking to him, her husband became upset and headbutted her and then threw her onto the bed. She further stated that a couple of days ago a similar incident occurred where she was scratched."
The investigating deputy spoke to William Merrill, who said the argument had been over Stefanie's paycheck. "He further stated," the sheriff's report continues, referring to William, "that this has been an ongoing problem and he needed to get away so he went into his bedroom to gather some belongings but was met by the wife who wanted to talk. He stated that he then accidentally head butted his wife to get her out of his face."
There was "slight redness and swelling above the victim's right eye," the sheriff's report states. But Stefanie declined medical attention. William was arrested for domestic battery. The State Attorney's office did not pursue charges for lack of information, which can mean either that the office did not have enough evidence to pursue the charges, or that Stefanie Merrill decided not to pursue them. In domestic disputes, the partner filing the charges frequently declines to poursue them.
The 2006 domestic violence report includes a lit of questions to which Stefanie responded. "Has your partner ever been violent to you?" The answer was "yes," and "1 to 5 times." But the violence had not gotten worse over the previous year, nor had there been a recent separation.
"Is there a firearm in the house or accessible to your partner?" The answer to that question was: "Yes."
William had never threatened his spouse with a weapon, according to the report. But Stefanie answered in the affirmative when asked if he'd been under significant stress.
Almost precisely a year later, on July 23, 2007, Williams was arrested for grand theft: he'd stolen supplies from Fogelman Builders, where he worked, and sold them out of his house. He pleaded no contest and served three months in jail and three years on probation.