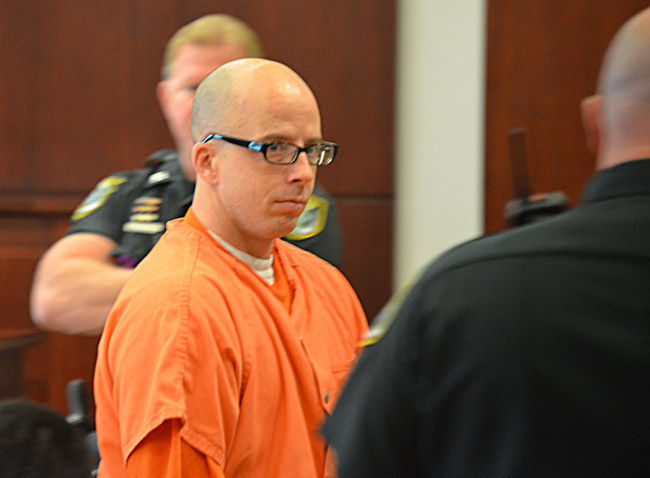 William Carson Merrill's first pre-trial conference before Flagler County Circuit Judge Raul Zambrano was delayed three months when Merrill's attorney asked for a continuance on Tuesday.
Merrill is the 33-year-old Palm Coast man who shot his wife with an AK-47 in the couple's bathroom on Covington lane, while the couple's 3-year-old daughter was in the bath, the morning of Feb. 21. Merrill had trained the rifle against his wife's chest, unaware, he said, that it was loaded, and pulled the trigger. Stefanie Merrill, 30, died soon after. The baby was not injured.
Merrill was charged with manslaughter and possession of a firearm by a convicted felon. He remains at the Flagler County jail on $200,000 bond. He pleaded not guilty.
Merrill's attorney asked for 60 days to prepare for further proceedings. Zambrano granted 90. A pre-trial conference is used by all parties to update the judge on the progression of the case and secure stipulations about evidence. The judge can call such hearings at his discretion.
Unlike for Merrill's guilty plea, which was entered for him by his attorney in his absence, Merrill was in court Tuesday morning, in an orange jump suit, shackled hand and foot, wearing black-rimmed glasses. He did not address the court.