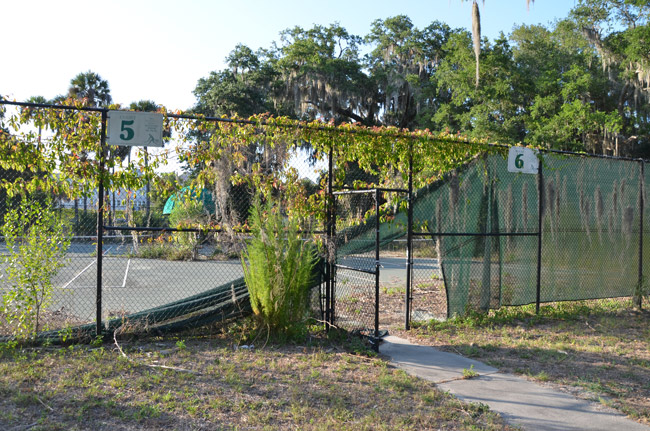 By Frank Meeker
I'd like to address perceptions regarding what kind of power city government has and doesn't have with respect to land use and vested rights—that is, rights of property owners the city cannot circumvent.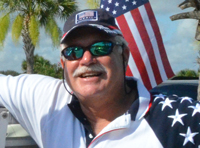 In my district, four vacant parcels of land always come up for discussion: The Palm Coast Players Club, The Sheraton/Palm Coast Resort, Sesame Island, and the forested canopy of Palm Coast Parkway.  The question everyone asks, as stated in a recent letter to the editor, is this: "Why can't the city council get a grip on what our people really need and miss and should have?"
The short answer is that the city doesn't own the property. The property is expensive to buy. We don't have that kind of money, and we can't raise it without increasing your taxes considerably. The people who do own it also have a "vested" right and expectation to develop the land at some future time.  This last point is key.
The "vested rights doctrine" dates back to an 1898 U.S. Supreme Court decision that ruled that "[i] t is not within the power of the legislature to take away rights which have been once vested by judgment." What that means in simpler language is that once a property right is created in one place, such as a zoning designation, it cannot simply be overridden by a legislative act, including the acts of local governments, which act as the local lawmakers (or ordinance-makers). If you buy a commercial property in the expectation of developing it for commercial use, the city cannot arbitrarily rezone your property to conservation or residential development, unless it's willing to compensate you for taking away your right to develop that property in accordance with its previous, most profitable potential.
When a city tries to deny an owner's vested right, they both end up headed to court.  If the case goes to court, the city almost invariably looses the challenge and likely has to pay all legal fees to the prevailing party. The city could go seek out properties under eminent domain if: 1) the city could demonstrate the needed public purpose, and 2) the city has the money to buy the land it is condemning.  Coming up with a valid public purpose is not as broadly defined now as it used to be, making the first part of this test problematic at times.  Road projects work, but just taking a property because the neighborhood would like to have it doesn't work, although the U.S. Supreme Court's controversial Kelo decision in 2005 makes allowances for condemning land on behalf of private development, when economic development is the goal.
---
The Live Commentary
---
---
As for cost: The Property Appraiser's website lists the Centex Hotel site (the old Sheraton) as having sold in 1996 for $13.7 million, and for $38 million in 2005.  The Players Club sold for $1.7 million in 2005 but the current asking price is either $4.2 million or $3.8 million, depending on who you ask.  Sesame Island is actually two pieces of land having sold in 2003 for $6.7 million, and the Parkway has three parcels on the south side of the road having sold for over $10.2 million.  The city's checkbook, and probably yours, is just not that big.
Look folks, the current Palm Coast City Council is not responsible for the recession, the housing crash, the national economy, or promises made to potential buyers from past developers. Nor did the council sell the land to these developers.  For those of us who have been here a while, we know that every one of those properties was owned by ITT Community Development Corporation. When ITT left the development business, the company sold the property to other developers.  Those lands, with some deeded exceptions, were never in the hands of "the people."  Some were mainly enticements to induce people to buy, nothing more.
But we have to play the cards we've been dealt and negotiate and push as hard as we can to get something that meets the needs of all.  Would I have liked to still have the Players Club, or the old Sheraton?  You bet. But the city council does not have a magic wand to make that happen anymore than we can come to your vacant, or built lot, and arbitrarily "take" your property because the neighborhood "kind of would like it."
As an alternative to the perceived lack of community in Palm Coast, I'd like to quickly suggest that you look at what you can do to improve things.  When I last checked a couple years ago, there were over 250 social and volunteer organizations in the county,  trying to make a difference in people's lives.  Can I suggest everyone start looking around at some of these organizations and join in to make Flagler County and Palm Coast a better place to live by first doing your part?  I did so for many years prior to joining the council, and found the work extremely rewarding.  I'll bet you will too.

Frank Meeker represents District 2 on the Palm Coast City Council. He last wrote about civility in elections. Reach him by email here.