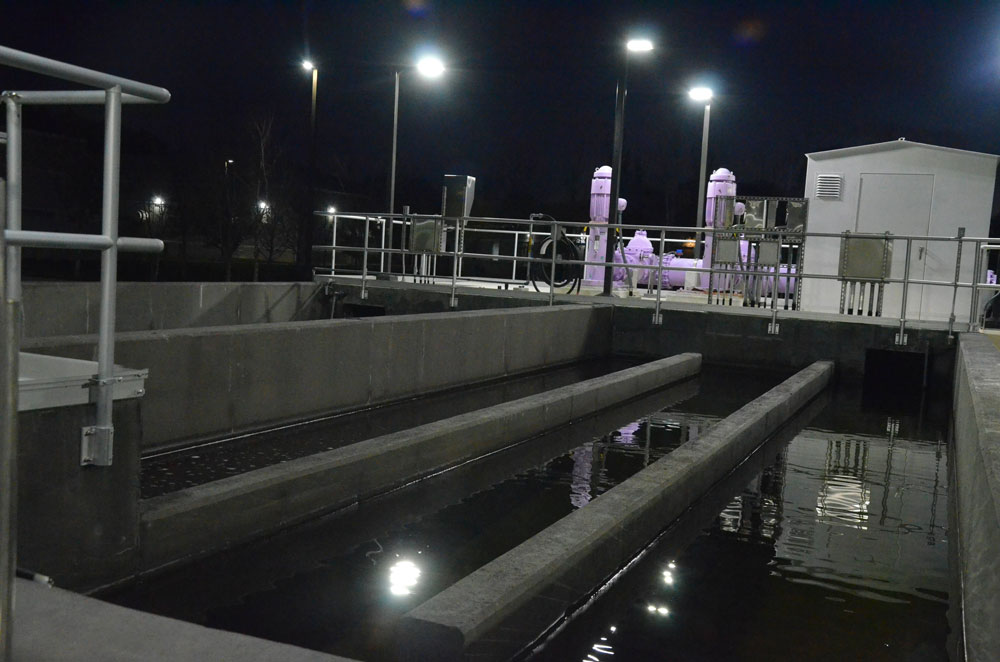 Growth is increasing your cost of living as an existing resident of Palm Coast, and you're going to have to pay for it in higher water and sewer bills.
That's the message from a consultant Palm Coast government hired to analyze the city's water and sewer utility–how much investment is needed for it to keep up with growth, and how much of that investment will be the responsibility of existing residents. A lot of it would be, if the council were to follow the consultant's recommendations.




Bottom line: your water and sewer bills would go up by as much as 18 percent over the next three years–somewhat less if the city adopts a more conservation-driven rate structure and you use less than 2,500 gallons of water a month.
"It's important to recall that it's growth that's driving this need for significant capital investment, and continuing to index in the near term to the U.S. Consumer Price Index won't be sufficient to fund those capital needs," said Eric Grau of Jacksonville-based Stantec, the design and engineering company.
The burden would not be placed entirely on existing residents. Development impact fees–the one-time fees levied on builders and developers for every new home and every new business built, to defray the cost of that growth's "impact" on the community–would also be increased significantly: Water and sewer impact fees are currently at $6,145 per new single family home. The consultant projects increases in those fees to $9,218 by 2028, with increases starting in 2025.
Some grant funding will help. Scheduled increases indexed to inflation will help. But neither will be enough to cover very large costs ahead.




The city last conducted such a study in 2017-18, and raised rates in 2018 by 20.6 percent over four years, excluding inflation indexing.
City Council member Theresa Pontieri is not willing to put the cost of growth on existing residents (who are already rebelling about the brisk growth pace they see around them).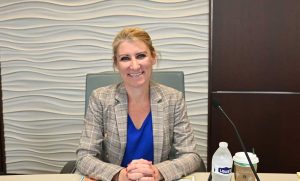 "What we are seeing is largely, if not fully, because of growth," Pontieri said. "So I am very hesitant to raise anything on our residents above a normal [consumer price index] increase, that 2.7 or 3 percent. And I'm not saying that I would vote that way. But I'm absolutely averse to doing anything above that, specifically until we see what we can bring in from these impact fees," before putting more fees and costs on residents.
She got support from Ed Danko, the vice mayor who today chaired the meeting, as Mayor David Alfin was ill. "We've got to worry about what our residents pay. We have a lot of people on fixed income," Danko said. "I think we're kind of on the same page here on this." Danko and Pontieri spoke at the end of a 100-minute presentation by Utility Director Mike Flanagan and Grau, with Grau doing most of the talking. Council members Cathy Heighter and Nick Klufas did not tip their hand.
But if the consultant and Flanagan were looking for an endorsement of their analysis, they did not get it.
The consultant is projecting capital needs of $635.7 million between 2024 and 2033, of which $225 million would be in the next three years. That could be defrayed by $17 million in state and federal grants and a $27 million revolving loan. But it still leaves a balance. The city could get additional, special state appropriations, especially with Paul Renner, its own representative, serving as House Speaker. But even that won't be enough, at least according to the consultant. "If we were to get any of those appropriations that we hope we can get through the state, it will help us but it won't solve any kind of rate adjustment," he said.




On top of capital costs, there's additional operating costs and inflation. Those operating costs are at $40 million today. In 10 years, that cost will be $70 million, the consultant says.
Inexplicably absent from the entire analysis: numbers showing how much growth the city is anticipating, and based on whose calculations, what assumptions, what methodology. In other words, the consultant's analysis is based on a projection of new residents that was never disclosed.
Those projections fluctuate widely, and become less precise the further out they are. In Palm Coast, growth is never linear, so history is not reliable prologue. Palm Coast also has some grim history in that regard: it built some of its water and sewer infrastructure in the run-up to the housing crash of 2006-07, planning to pay the debts on the back of future residents by way of impact fees. The city had assumed that the growth of 2002 to 2005 would continue. Instead, new residents dried up after the crash, leaving existing residents to pick up the tab through higher rates.
This time, existing residents would picking up the tab regardless–and if new residents don't keep materializing at the current pace, then utility rates would almost certainly have to go further up accordingly, once new plants are built.




But Grau spoke as if it was 2004. "The region continues experiencing strong growth. And that's a positive from a rates perspective because that growth is going to promote economies of scale. It's going to be a benefit to the existing ratepayers," Grau said. But it also eventually constrains capacity. So the city has to build new plants.
Bills are indexed to inflation, so each year rate payers pay more every year regardless. That's built into the system. But if the city were to assume a 3 percent rate hike each Oct. 1, the utility's reserve will be exhausted by 2027. "What this tells us is that to fund the near term capital program, we need significantly greater near term rate adjustments," Grau said. (City consultants and city officials rarely use never use accurate language when they refer to rate hike, preferring the "adjustment" euphemism. Rates have never been "adjusted" downward in the city's history. An adjustment is a rate increase, and will be referred as such here.)
"In total in the near term we need 18 to 18.5 percent increases to our rate revenue to fund the identified requirements," Grau said. Those increases are driven due to capital expansion, itself driven by growth. The consultant is proposing two scenarios of rate increases and future debt of $275 million in long-term borrowing starting in 2025. That part of the discussion got especially complicated and at times arcane.
It translates to two basic scenarios that would raise rates equally by 18 percent over the next three years, but with at different periods within the three years. After that, the city would return to inflation indexing.




The typical customer in the city is a single family residential customer paying a water and wastewater bill using 2,500 gallons a month. That typical customer today is billed $71.09 a month for water and sewer. (The typical utility bill is significantly higher because it also includes garbage and stormwater fees, plus any applicable volume usage of water.) The bill would rise to $84.76 by the third year of the rate hikes (or $84.66 under the second scenario).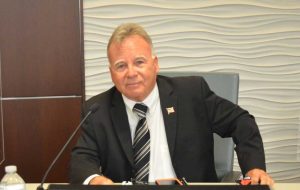 "We don't know what's going to happen to our economy after the next presidential election and I myself am very very optimistic that we may see a turnaround on these sort of things, and prices start to come down again," Danko said. "I'm not sure I want to dump a rate increase this significantly on our residents that fast until we know where we're headed down the road because this could change." In fact, the turn-around has been underway, as far as inflation is concerned, with the annualized inflation rate announced Tuesday–almost as Danko was speaking–at 3.2 percent.
That brought up what council members found much more attractive in Grau's proposal, an approach the council appears interested in adopting regardless of the kind of rate increases it is willing to adopt or not: people using less water would see less of a rate increase.
The consultants analyzed consumption trends in the city. Some 64 percent of customers use 3,000 gallons or less. Currently, the city bills the same rate for water and sewer usage up to 5,000 gallons ($5.84 for every 1,000 gallons used). The consultants are proposing to add a new tier to encourage conservation. So the first 2,000 gallons would be billed at one rate: $6.43 per 1,000 gallons. The next 3,000 gallons would be billed at $8.04 per 1,000 gallons.
With that approach, the typical customer using 2,500 gallons a month would see bills increase by 9.1 percent rather than 12 percent the first year.




Alternately–and this is where it got really, if not unnecessarily, arcane:–the consultant is proposing for one time only to impose the next rate hike only to water volume usage, not to base rates. But that could be risky, exposing revenue streams to a less dependable dollar figure. In that scenario, those using 2,000 gallons or less would decline, and those using 2,500 gallons, the bills would stay flat. Most of the other bills would increase less than 6 percent. But that's all applicable to the first scheduled increase in April 2024, not subsequent increases.
"The vast majority of our bills are issued at the lower usage amounts," Grau said. In his calculation, "approximately two thirds of bills issued would see an increase of less than 12 and a half percent" in the next year.
"I don't know anyone who's getting that type of increase in their paychecks or their social security checks," Danko said, "and that's concerning to our population."
But there was clear approval for the new tiering system. "We worked really hard at trying to look out for that low income user," Flanagan said, "that user that really does only use one to two to 3,000 gallons a month and to try to effectively hold their bill down better than those folks that are using much more water. And this is also very important to us because it highly promotes water conservation. And we all know, the longer we go and the more we grow, it's going to get more and more expensive to get deeper for water to go to brackish water to go to treatment levels that are required to treat that type of water." The city wants especially to discourage irrigation with potable water.
"It was a very smart approach to do two things one add in the tier system, but to also put the raises on consumption rather than on the flat fees," Pontieri said. But she has concerns about the heart of the matter–the rate increases. Flanagan and the consultant wanted direction as to which way to go. They were directed to draw up more scenarios and numbers.




Pontieri is more interested in raising development impact fees, which are designed to shift the burden of new development's impact from existing residents to new residents, and to do so beyond the 12.5 percent a year currently permissible by law. In times of emergencies, a local government may exceed that threshold. That approach "is legally defensible," Pontieri said. "I would be very interested in going that route and seeing what that looks like. Because we need to make sure that the impact of growth is not borne on our current taxpayers, if in fact this capital improvement cost is because of growth." Pontieri wants those figures calculated before making a decision.
She proposed a model of raising rates by 6 percent next October, with impact fees increasing at least 50 percent also starting in October 2024. She wants to see those models before making any decision. Pontieri wants the increases to coincide with the rate increase on existing customers, the first one potentially going in effect in April 2024–not to be delayed until 2025, as currently projected by the consultant.
So the consultant got more marching orders rather than direction, and a clear sense that while rate increases are inevitable, the size of rate increases proposed today are not.

PALM-COAST-WATER-RATE-STUDY-2023