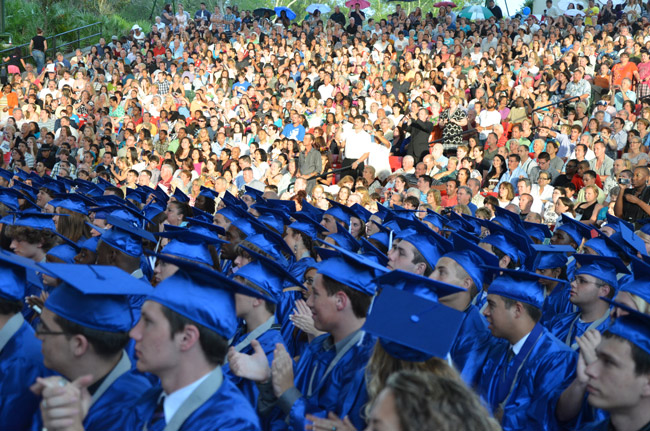 The principals at Flagler Palm Coast High School and Matanzas High School were at first worried, Superintendent Janet Valentine said today, when she called them and told them of some breaking news on the Web. That usually means bad news.
Not this time.
Valentine was announcing to them the latest state and national rankings of high schools by U.S. News & World Report, the now-exclusively online newsweekly, whose academic rankings tend to be among the more attention grabbing.
Both of Flagler County's high schools earned silver medals in U.S. News's rankings. Matanzas High School ranked 72nd in Florida, out of 777 schools. Matanzas was 1,523rd in the nation, out of 21,000 schools. Flagler Palm Coast High School ranked 87th in the state, and 2,242nd in the nation. The data used for the rankings is based on 2010 figures.
"I really think this is showing that for all of our student population, they're scoring above the state average," Valentine said. "I'm not saying there isn't an achievement gap, because obviously we still see it, but I think this is great news for us, great information for us."
It is particularly useful news for the district just six weeks away from a referendum on a new school tax. The certainty of this referendum's success is not assured, and the district is organizing a concerted campaign to convince voters–who just last year approved the extension of an existing half-cent sales tax for schools–that preserving an existing special levy and adding another is needed.
"It is a continuation of the programs we have in place that are supporting these academics," Valentine said, "and I think it shows there's a direct correlation that the programs and instructional practices we have in place are impacting our students' achievements." Valentine has scheduled a news conference that will include both high school principals–Lynette Shott and Chris Pryor–and others at the district office at the Government Services Building.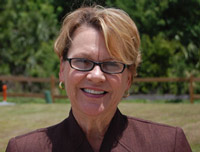 Early this afternoon Valentine sent the following email to her staff and employees throughout the district: " I am so proud that both of our high schools were ranked, based on making it past the first step. The first step determined whether each school's students were performing better than statistically expected for the average student in the state." She explained the rankings, and added: "This is the culmination of everyone working together to become the 'Nation's Premier Learning Organization,'" a reference to the district's new motto.
U.S. News explains its ranking system: "U.S. News joined forces with the American Institutes for Research, a D.C.-based organization, to evaluate schools on overall student performance on state-mandated assessments, as well as how effectively schools educated their black, Hispanic and economically disadvantaged students. Performance on Advanced Placement and International Baccalaureate exams was then used to determine the degree to which schools prepare students for college-level work."
The rankings must be taken with a grain of salt: they are based exclusively on data, some of which lacks context, and no observation or rigorous on-site analysis similar to, say, the recent visit by a national accreditation agency. And they have produced off results in the past. Last year, for example, Robert Morse, U.S. News' director of data and research, wrote a blog post addressing claims of inaccuracy for data from Nevada.
A high school there was ranked 13th best in the nation, leading its principal to take the surprising step of going public with disbelief. "I know we're great, but I'm not sure we're that great," Jeff Horn, the principal at Green Valley High School in Henderson, Nev., told the Atlantic. "We have a lot to be proud of here, and we're still proud of our students and staff regardless of the list."
In Florida, the top-ranked high schools were Pine View School in Osprey, followed by International Studies Charter High School in Miami, Stanton College Prep School in Jacksonville, and Design and Architecture Senior High in Miami. Ponte Vedra High School, came in 19th.
School for the Talented and Gifted in Dallas was ranked first nationally, followed by BASIS Tucson in Arizona, and Gwinett School of Mathematics, Science and Technology in Lawrenceville, Ga. Florida's Pine View was ranked 6th nationally.