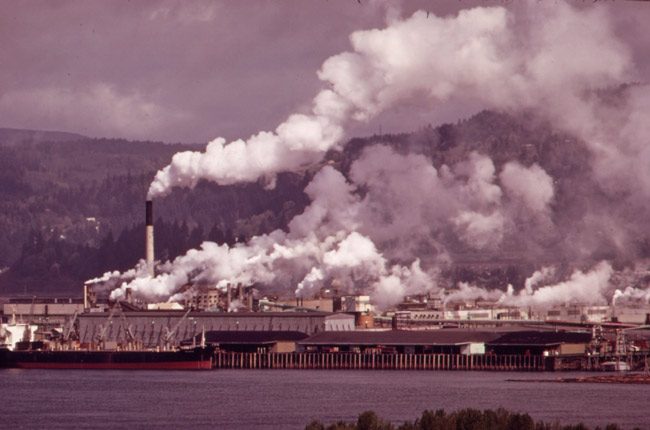 A report on global warming by 13 federal agencies concludes that temperatures since 1980 are the warmest in 1,500 years, that the last few years alone have set "record-breaking, climate-related, weather extremes, as well as the warmest years on record for the globe," that sea levels are rising at alarming rates, that it is continuing (not just "likely") to get worse, and that "human activities, especially emissions of greenhouse gases, are primarily responsible for observed climate changes in the industrial era. There are no alternative explanations, and no natural cycles are found in the observational record that can explain the observed changes in climate."
The report all but erases doubt that climate change is the result of human activity, with the range of human contribution to global average temperature increases placed at between 1.1 to 1.2 degrees Fahrenheit between 1951 and 2010.
Even if humans were to immediately cease emitting all greenhouse gases into the air today, global temperatures would still rise by 05 degrees Fahrenheit by the end of the century. They are projected to rise at least 2.5 degrees in the contiguous United States over the next few decades even if emissions were significantly reduced, "meaning that the temperatures of recent record-setting years will become relatively common in the near future." Increases in the United States are expected to spike by 5 degrees by century's end with lower emissions, and by almost 9 degrees with higher emissions, making parts of the country potentially unlivable outside of climate-controlled environments.
By law, federal agencies must produce a combined Climate Science Special Report at least every five years. The last was produced in 2014. This third report is designed to provide new information. It has not yet been made public, as it is awaiting approval by the Trump administration. The New York Times published the report this morning after obtaining a copy (a full copy of which appears below).
The climate-science community fears the Trump administration will suppress the report. President Trump and Scott Pruitt, the administrator of the Environmental Protection Agency, are climate-change deniers, with Pruitt declaring, against scientific evidence, that carbon dioxide is not a primary contributor to global warming.
"Scientists say they fear that the Trump administration could change or suppress the report," The Times reports. "But those who challenge scientific data on human-caused climate change say they are equally worried that the draft report, as well as the larger National Climate Assessment, will be publicly released."
Sea level rises are of particular relevance to Florida, and of course to Flagler County. Global average sea levels have risen 8 to 9 inches since 1880, but 3 of those inches, or close to 40 percent, have occurred since 1990. "Human-caused climate change has made a substantial contribution to [global mean sea level] rise since 1900," the report states with high confidence, "contributing to a rate of rise faster than during any comparable period since at least 800 BCE."
Here's where it gets especially concerning for Florida: Relative to the year 2000, mean sea level is "very likely" to rise by 0.3–0.6 feet by 2030, by up to 1.2 feet by mid-century, and by 1 to 4 feet by 2100, while a "rise exceeding 8 feet (2.4 m) by 2100 cannot be ruled out." An 8-foot increase would likely mean the eradication of coastal parts of Florida such as the Keys, Flagler Beach and the Barrier Island, particularly since mean sea level rises will be lower than sea level rises along the Florida coast.
As for hurricanes, "The projected increase in the intensity of hurricanes in the North Atlantic could increase the probability of extreme coastal flooding along the U.S. Atlantic and Gulf Coasts beyond what would be projected based solely on [relative sea level] rise. However, there is low confidence in the
magnitude of the increase in intensity and the associated flood risk amplification, and it could be offset or amplified by other factors, such as changes in hurricane frequency or tracks."
The Times reports: "The study does not make policy recommendations, but it notes that stabilizing the global mean temperature increase to 2 degrees Celsius — what scientists have referred to as the guardrail beyond which changes become catastrophic — will require significant reductions in global levels of carbon dioxide. Nearly 200 nations agreed as part of the Paris accords to limit or cut fossil fuel emissions. If countries make good on those promises, the federal report says, that will be a key step toward keeping global warming at manageable levels."
Trump said the United States would withdraw from the Paris agreement.
The full report is below.