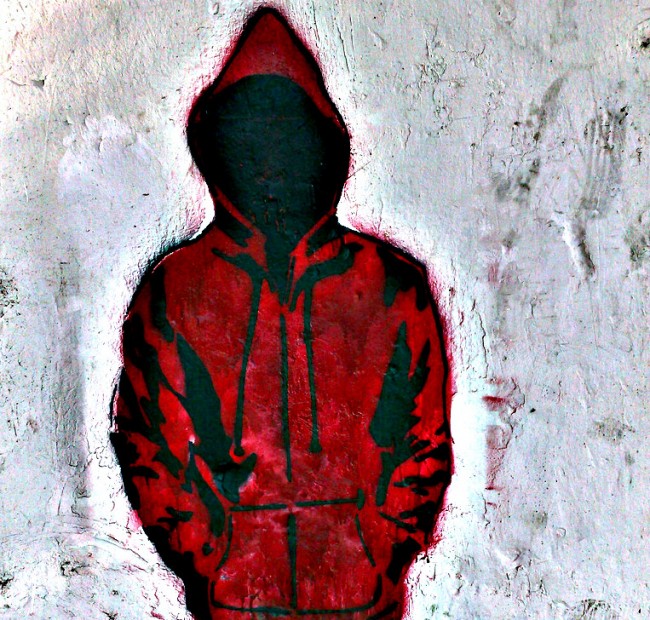 The nation's only African-American governor, Deval Patrick of Massachusetts, this week questioned the reaction by Florida law enforcement to the shooting of Trayvon Martin, whose death last month has exploded into a national debate about racial profiling and self-defense laws.
Patrick is just the latest black politician around the nation to voice support for Martin – or at least acknowledge the troubling aspects of the case, from U.S. Rep. Bobby Rush of Illinois, who was escorted from the floor of Congress for wearing a hoodie in support of Martin, to New York city councilmen and New York state assemblymen who donned the same symbolic jacket, to President Obama, who said if he had a son he'd look like Trayvon.
White politicians have also joined in the outrage – former Michigan Gov. Jennifer Granholm posted a picture of herself in a hoodie on her Facebook page.
"With five weeks' passage, the fateful encounter between a black youth who wanted to go to college and a Hispanic man who wanted to be a judge has polarized the nation," The Times wrote Monday. And, it added in reference to Sanford, "now this modest central Florida community finds its name being mentioned with Selma and Birmingham on a civil rights list held sacred in black American culture, while across the country, the parsing of the case has become cacophonic and political, punctuated by pleas for tolerance, words of hatred, and spins from the left and right."
Patrick has an additional insight into issues inolving race, rights and justice – Patrick headed the civil rights division of the Justice Department under President Bill Clinton.
Describing a "sad, murky" set of facts surrounding the shooting, Patrick praised the Obama administration's Department of Justice for investigating the shooting.
"I think it' a really important thing that DOJ, civil rights division has gotten involved, and a troubling thing that law enforcement in Florida has not," he said during a radio interview on WTKK.
Martin was killed last month by a volunteer neighborhood watchman, George Zimmerman, while walking unarmed and wearing a hooded sweatshirt. Zimmerman has reportedly claimed that he deemed Martin suspicious and tracked him to determine where he was going. Zimmerman also claimed that the two began scuffling and that he fired his weapon in self-defense.
Police never charged Zimmerman, after prosecutors said they had no reason to doubt his claim that he was acting in self-defense, and the decision shined a spotlight on Florida's self-defense statute – known as Stand Your Ground – in which residents are permitted to use deadly force if they feel they are under physical threat. Questions have emerged about whether Zimmerman, who is of Hispanic descent, racially profiled Martin, and whether police did the same by opting against charging Zimmerman.
"It's been moving, what the response has been, sort of across demographics," Patrick said. "The senselessness of this, the notion that you could look a certain way, be dressed a certain way, and be in a certain neighborhood and place your life in jeopardy on account of that is not who we want to be in this country."
"How we layer assumptions on people is – that's an unfortunate part of life. And when you add in race, it feels particularly unfair," Patrick continued.
Asked by WTKK host Jim Braude whether he thinks Florida police erred in not charging Zimmerman, Patrick said, "I know how important it is to review the evidence and talk to the folks and make a judgment and not just pop off based on what you read in the newspapers or see in the news."
Patrick added that he would veto a bill in Massachusetts similar to Florida's Stand your Ground law.
"Well, I don't think that bill is going to move and if it were to move, it's not going to get past my desk," he said. "We don't need a stand your ground bill, and I don't entirely understand what the argument was for it in Florida."
Patrick said the shooting didn't appear to involve self-defense issues.
"The other part of the Trayvon case I would say that is troubling is that it didn't seem to have anything to do with standing your ground," he said. "It seemed more to do with a kid being in the wrong place at the wrong time or frankly in a perfectly appropriate place but being assumed to be in the wrong place and being stalked by a guy with a gun."
Patrick said this week it would be a "tribute" to the Martin family if Massachusetts lawmakers passed a bill to crack down on racial profiling in traffic stops. Those comments came on the same day that a handful of Massachusetts lawmakers donned hoodies to express solidarity with the Martin family and decry some commentary in the wake of the shooting that Martin's hoodie was partly to blame for the incident.
–News Service of Florida and FlaglerLive