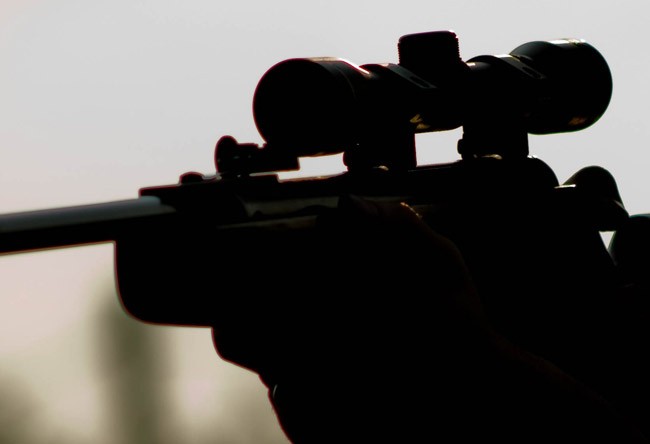 Six weeks shy of her 18th birthday and a day before leaving for California "forever," Matanzas High School student Noelle Tirado decided to get together with a couple of friends and play with the toy gun she got for Halloween—an assault-rifle lookalike whose orange tip was blackened. According to witnesses, Tirado pointed the gun out the window of a car as it traveled south on Belle Terre, scaring others who didn't know it was a toy gun, and potentially risking getting shot in turn: one of the people following was carrying a weapon, had become aware of Tirado's behavior and was following her car.
By early Wednesday evening, Tirado was facing a felony charge of aggravated assault with a deadly weapon, another felony count for possession of controlled substances, and a night in juvenile jail. Levi Ovenshire, 18, who drove the black Saturn, was arrested on one felony count for his role in the incident, and two misdemeanor counts of drug possession. Under Florida law, it makes no difference of a gun is "real" or not when used in a crime: it carries the same weight as a firearm either way.
The incident unfolded just after 6 p.m. on Belle Terre Parkway.
Richard Giordano, 32, a resident of Palm Coast's B Section, was driving with his fiancée, Jenny Grill, 34, south on Belle Terre, in the Indian Trails area, when they saw what they thought was a teen pointing an assault rifle at them. Giordano called 911.
"You said he was pointing a gun at somebody?" the 911 operator asked him.
"At us, at us, and people driving by, right at me, it scared the crap out of me," Giordano told the 911 dispatcher.
"Was it a kid or an adult?"
"A kid," he says.
"Did you know if it was a real gun?"
"Like a teen-ager. I can't tell," he said of the gun.
He followed the car onto Palm Coast Parkway, from a distance, not wanting to get too close, until he saw the car turn into the Publix parking lot.
"Were they yelling at you?" the 911 operator asked.
Audio: The 911 Calls:
---
[sc_embed_player fileurl="https://flaglerlive.com/wp-content/uploads/911-calls-nov-4-2015.mp3"]
"They were driving crazy, hanging out the window, pointing a big assault gun," Giordano said.
"So it's an assault gun, you're saying?"
"That's what it looked like."
Seconds after Giordano placed his 911 call, Carol Barilka, a 53-year-old resident of Palm Coast's B Section was traveling to Walmart with her husband, James Barilka, 56, when she placed her 911 call. They were  "There are kids in a car and one of them's got like a M-16 [garbled] waving it out the friggin' window and pointing it at people," she told the 911 operator before giving the black Saturn's license plate number and describing one of the occupants as "a little punk."
"So we're following [them], so they're freaking out now," Barilka tells the operator.
"OK, if they have a gun I don't want you to follow them, they could shoot you," the 911 operator says.
"Oh no, it's not a real gun," the woman says.
"OK, how do you know they don't have a real gun in the vehicle, ma'am, or what they're capable of?"
"I don't know."
"OK, so then back off, I don't want you hurt," the dispatcher tells Barilka.
"I know, 'cause my husband, well, he's carrying right now, and –"
"OK, great, so if you come into contact with them and he feels threatened, what if he shoots one of them? I want you to back off, I don't want anybody to get hurt."
Barilka assured the 911 dispatcher that she and her husband would stay away as she describes the Saturn turn into the Publix parking lot. But Barilka speaks her displeasure at the occupants of the Saturn, saying she wanted to "smack" one of them.
When deputies confronted Tirado, Ovenshire and another passenger in the Publix parking lot, "Tirado revealed that she knew why we pulled them over," according to her arrest report. She spoke of the toy gun she'd gotten from Halloween, "she was holding it out of the window, and she knew someone would call the cops." But she denied pointing it at anyone. She said she was "just playing around and having fun with her friends because she's moving to California tomorrow."
Deputies took hold of the plastic "rifle type weapon" from the passenger-side dashboard. "The weapon appeared to once have an orange tip that had been altered by coloring over it with black marker/paint," the arrest report states. Deputies also found a jar with less than 2 grams of pot and tablets later determined to be "Trazodone Hydrochloride, a prescription medication," according to the report, and Xanax, a controlled prescription drug. The third person in the car, a 17-year-old girl from Palm Beach, was not arrested.
"DJJ isn't as bad as other people make it out to be just so ya know," Tirado wrote on her Facebook page  The walls are painted bright green and you get oatmeal for breakfast. How nice." She then noted: "I'm kidding don't get arrested kids."