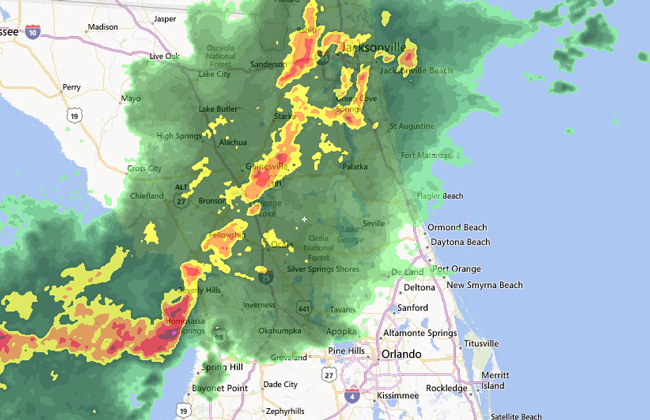 The National Weather Service placed Palm Coast and Flagler County under a tornado watch Saturday through 5 p.m., along with five other counties along a broad southwest to northeast band of severe storm activity.
The other counties are Alachua, Gilchrist, Marin, Putnam and St. Johns. The watch area was narrowed from a much broader zone when the National Weather Service initially issued the warning at 9:45 a.m.
A tornado watch means that conditions are favorable for the development of severe thunderstorms and multiple tornadoes in and close to the watch area. People in the affected areas are encouraged to be vigilant in preparation for severe weather.
The weather service in Jacksonville was reporting Showers and thunderstorms spreading east across the area. Strong to severe storms over the eastern gulf will likely move into Flagler and other counties in Northeast Florida
Counties) starting around noon, though skies being quite covered, that may limit to some extent the degree of instability in the region.
There is a moderate risk of rip currents today, diminishing Sunday.