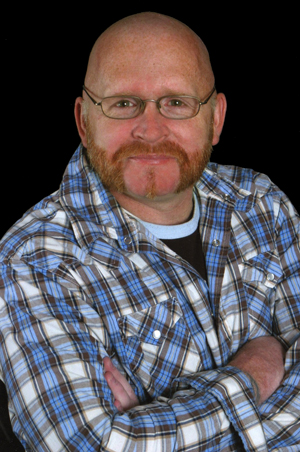 "No one, not one single soul, was ever born into this world filled with hatred for another soul or group of souls," Jason Alexander, the actor best known for his role as the insufferable George Castanza on "Seinfeld," writes in the Foreword to Skinhead Confessions: From hate to Hope, the memoir of the transformation of a hate-monger by T.J. Leyden. "And yet, we live in a world filled with hatred, filled with anger, and filled with terror. Where does it come from? How does it fester? How does it propagate?"
Alexander continues: "I never knew TJ Leyden when he was consumed by hatred. I never knew the angry, bitter, vicious creature he had been. Even though the first time we met he was still covered in ugly, racist tattoos from his jawline to his beltline, I could only see the hurt and desperate man he had been and the courageous, noble man he was becoming. His voice and demeanor were gentle and intelligent. He spoke of his love for his mother and siblings and for his sons from whom he was separated. He spoke honestly of his guilt and shame and his struggle to move beyond them and regain his humanity. I knew he was a marked man with a price on his head, yet he showed no signs of fear or even concern. I was charmed by him. I was proud of him. And I was inspired by him. […] Like most of the great teachers in history, TJ has lived through a crisis of faith and has survived both enriched and inspired. And as a result, he is enriching and inspiring others. His story is not always pretty, but it is vital."
From neo-Nazi white supremacist activist and recruiter to lecturer and author, Tom TJ Leyden is coming to Stetson University to give a talk entitled "Turning Away from Hate" on March 21, 2011. The lecture is free and open to the public. It'll be held at 7 p.m. in the Stetson Room, second floor of the Carlton Union Building, located at 131 E. Minnesota Ave. in DeLand.
Leyden spent 15 years promoting hate and bigotry as a skinhead. Now he shares his experience as an ex-Skins member to promote peace. With his wife Julie, Leyden founded StrHATE Talk Consulting in 2000, which is an organization that combats hate, bigotry, intolerance and discrimination through education.
As a child, Leyden was raised in an Irish-Catholic family in Fontana, Calif. Once his parents were divorced he began to lash out and the local skinheads took an interest in him. The Skins taught Leyden to hate, hurt and fight. Quickly rising to the top, Leyden recruited members for the Skins, and in return earned a name and a reputation as one of the most powerful men in the White Power Movement. At 21, Leyden joined the Marines and his role as a leading recruiter, organizer and propagandist for the white supremacist movement only increased.
Today, Leyden has walked away from the white supremacist movement. For 5 and a half years, he has worked with the Task Force Against Hate at the Simon Wiesenthal Center. He was a featured speaker at the 1997 Clinton White House Conference on Hate in Washington, D.C., and was a major contributor to California Governor Gray Davis's Governor's Advisory Panel on Hate Groups, whose 1999 report led to the formation of a state commission on hate crimes, and a subsequent report.
Leyden has trained members of the Pentagon, FBI, military, law enforcement, educators and more than 800,000 students. Also, he has worked with the Department of Justice and other District Attorneys' offices on hate crime cases, where all defendants have been found guilty.
Leyden credits fatherhood for changing his life. In 2008, Leyden along with M. Bridget Cook, co-authored Skinhead Confessions.
Stetson's Gender Equity Council, part of the University Values Council, is sponsoring the event. The theme of this year's lecture series is "Change: What? Why? How?" The goal is to communicate the importance of tolerance and acceptance of all people, regardless of gender, sexual orientation, color, creed and nationality, to the Stetson community, as well as to the surrounding communities.