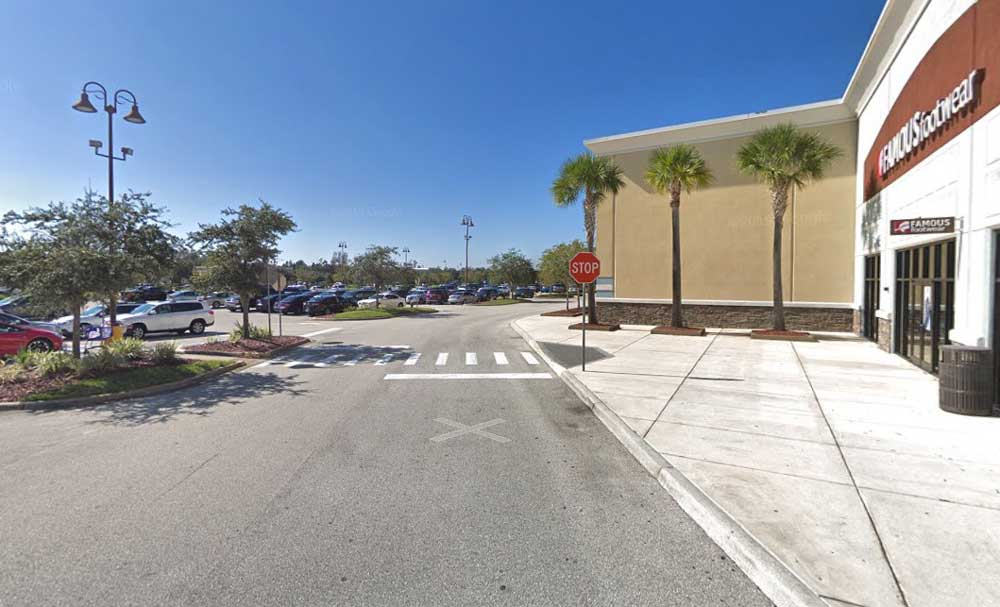 A 57-year-old Crescent City man who may have been suffering a medical episode died today after a single-vehicle crash in the parking lot of the Target shopping center in Palm Coast, near the Famous Footwear store.
The crash was reported to authorities at noon. According to the Florida Highway Patrol, the man, who was driving a black Chrysler sedan, was traveling east in the parking lot when when ran off the pavement, struck a curb, then a stop sign. Several witnesses reported the crash, some of them reporting that he struck a tree.
He was unconscious and without a pulse at the scene as CPR was started at the scene, possibly by a person with medical training before the the arrival of paramedics. The Palm Coast Fire Department and Flagler County Fire Rescue, whose Station 92 is across the street, reached the scene and a rescue unit transported the man to nearby AdventHealth Palm Coast, where he was pronounced deceased.
The investigation is ongoing, according to FHP.