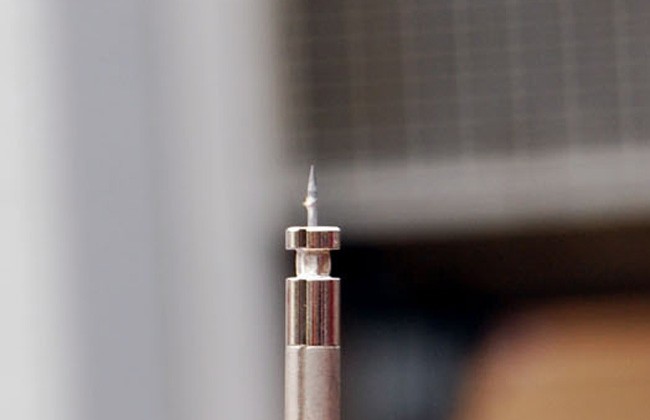 Flagler County Sheriff's deputies had no reason to think the weapon Stacy Culotta was pointing at them was a BB gun. To them, it looked like a semi-automatic weapon. And Culotta had herself called 911, mentioning the gun. They were facing a suicide-by-cop situation. People in similar situations have been shot and killed by police, sometimes fuzzier claims of a weapon being pointed at them.
That did not happen in this case. When Culotta raised the weapon in a deputy's direction, another deputy—Sgt. Michael van Buren, who two months ago helped with CPR save an unresponsive 4-year-old boy from a car in the Woodlands –took out his Taser and fired one dart at Culotta, immediately incapacitating her and enabling deputies to handcuff her after a standoff.
It was the latest in a series of incidents in which deputies were able to diffuse dangerous situations involving individuals threatening to harm themselves or others with weapons. In each case, deputies used so-called "less-lethal" weapons, such as bean bags, sponge grenades or a Taser, to end the situation. They did so last December, using a sponge grenade, as a man was threatening to shoot himself with a gun. They did so in February 2013 after a four-hour standoff with an armed offender in Seminole Woods. And they did so, using a Taser, against an 80-year-old man wielding a machete in October 2013.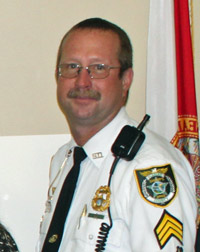 The latest incident took place Monday in early afternoon at Culotta's house at 8 Pine Brook Drive, where deputies responded after she'd called 911. Three deputies—van Buren, James Crosby and Fiona Ebrill– arrived at the house to see Culotta sitting in the back patio area of the house, by the pool. Culotta, 36, would not get up from her chair when deputies first spoke to her.
The screen door was locked. As Crosby tried to open it, Culotta walked toward him "and displayed what appeared to be a small black semi-automatic handgun," Crosby wrote in Culotta's arrest report. "I immediately drew my department issued Glock 22 handgun while attempting to find cover in the ditch located south of where I was standing while giving loud, clear verbal commands for Stacy to drop the firearm, which she did not comply."
Crosby took cover behind a small tree in the lot next to the house, continuing to give loud and clear verbal commands. "From my position behind the tree, I was able to clearly see what appeared to be the firearm in her hands," Crosby said. "Throughout the incident, Stacy appeared to cycle the slide of the firearm several times. Sergeant Van Buren and Deputy Ebrill held their position directly adjacent to the residence. Both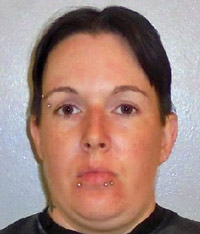 Sergeant Van Buren and I explained to Stacy that we just wanted to speak to her and talk about what was going on, but she again refused to put down the firearm."
After putting her dog in the house, Culotta told the cops that she was willing to talk, but she would not put down the weapon, according to the report. She then "opened the screen door and stepped out of the pool area with the firearm still in her hand."
Van Buren and Crosby again ordered her to drop the weapon. She refused, the report states. By then deputy George Hristakopoulos had arrived at the scene and positioned himself to the west of Crosby, behind a tree. Culotta, the report states, then raised her weapon and pointed it at "in the general direction of Deputy Hristakopoulos."
That's when van Buren fired his Taser, striking Culotta.
She dropped the weapon and fell. Deputies handcuffed her. The weapon was then determined to be a black plastic 6mm airsoft pistol manufactured by Cybergun, with the orange tip removed.
Paramedics were called to the scene to remove the Taser darts.
Culotta told cops that she'd been recently getting medical care for being suicidal, and that she wanted law enforcement to kill her. She'd had about two drinks before the encounter with police. She was placed under arrest for aggravated assault on a law enforcement officer and resisting arrest without violence. A news release issued by the sheriff's office stated she would be receiving mental health treatment under the state's Baker Act, which enables law enforcement to commit an individual for psychiatric evaluation for up to three days, usually at Halifax hospital in Daytona Beach. As of today, however, Culotta was at the Flagler County jail.