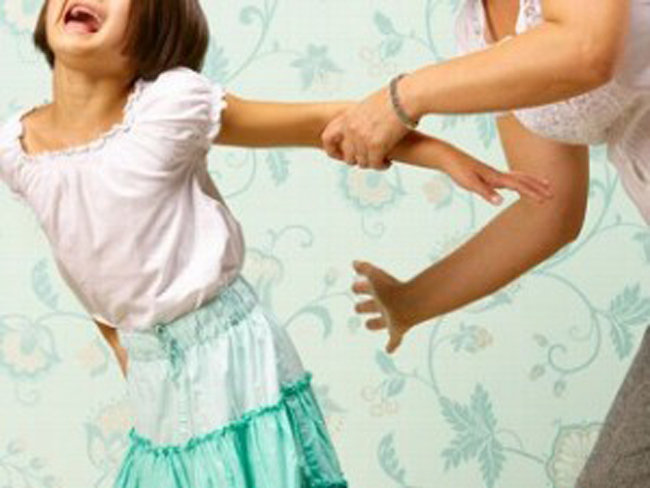 It was a Thursday evening last February. K.C., 14 years old, was being disagreeable around dinner time. Her father called her defiant. She described herself as merely sarcastic. As she continued to talk back, her father had her stand up. He grabbed her arm and spanked her once on her butt. The girl didn't notice marks left on her butt, though there were marks on her arm. She called her older sister, who called her mother, who called the police.
The parents of the 14 year old are divorced. The ex-wife filed an injunction against her ex-husband, charging domestic violence. Circuit Judge Karen Gievers of Tallahassee granted it, saying state law doesn't make exceptions for parental discipline in case of domestic violence. State law defines domestic violence as meaning "any assault, aggravated assault, battery, aggravated battery, sexual assault, sexual battery, stalking, aggravated stalking, kidnapping, false imprisonment, or any criminal offense resulting in physical injury or death of one family or household member by another family or household member."
The question was whether a single-smack spanking fit any of those definitions. Last week, a three-judge panel of the First District Court of Appeal in Tallahassee said no. Common law, the court ruled, recognizes a parent's right to discipline his or her child in a "reasonable manner," while corporal punishment "by a parent or legal custodian for disciplinary purposes does not in itself constitute abuse when it does not result in harm to the child." One smack did not amount to abuse, the court ruled. But it left unsaid what would amount to abuse.
The court relied mostly on a 2002 precedent, a unanimous decision by the Florida Supreme Court, which found that parental rights did not have "absolute immunity" from charge abuse charges, but that a line could be drawn against child abuse charges as long as the force used was "reasonable" or "non-excessive." In that case, a man was charged with aggravated child abuse by repeatedly hitting his girlfriend's 8-year-old child with a belt. The court found the violence excessive, and the man's conviction on a felony abuse charge was upheld.
"Courts and legislative bodies have repeatedly recognized the difficulty in delineating a precise line between permissible corporal punishment and prohibited child abuse," the court said in 2002. "However, we conclude that this difficult task is principally a legislative function,better left to the Legislature. As the Fourth District has previously observed: 'Cases like this should stand as a warning to those, parents and others alike, who quickly turn to corporal punishment as a solution to child discipline problems. It is apparent that there is a serious risk of 'going too far' every time physical punishment is administered.'"
"In the case under review, however," the appeal court ruled regarding the February incident, "looking at the facts most favorable to K.C., we conclude that, as a matter of law, the father's conduct constituted reasonable parental discipline and not domestic violence."
The court did not make a distinction in the ages of victims being spanked. Studies have been divided on spanking, with some finding that spanking led children to be more antisocial, to lie, to cheat and to bully other children more, while others found that children would get in fewer fights. Researchers have routinely found that up to 90 percent of parents spanked their children at least occasionally, but pediatricians have cautioned against spanking children younger than 2 or spanking adolescents, in whom spanking could lead to aggression and dysfunction.